News Tag
Products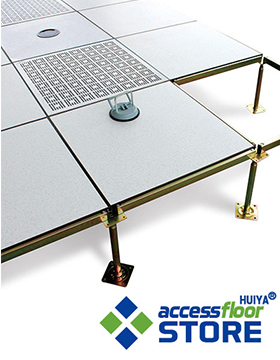 Outdoor Raised Floor and Outdoor Raised Floor Pedestal
2020/1/13 23:34:59
Outdoor Raised Floor and Outdoor Raised Floor Pedestal
Raised outdoor floors have been designed for laying out entire flexible flooring while paving out outdoor areas where typically most homeowners make use of conventional flooring solutions. Raised floors are common ways for cooling buildings through empty spaces beneath raised floors and it acts as a plenum chamber for dispensing conditioned air.
Raised floors are also known as raised flooring, access floors, access flooring and raised access computer floor.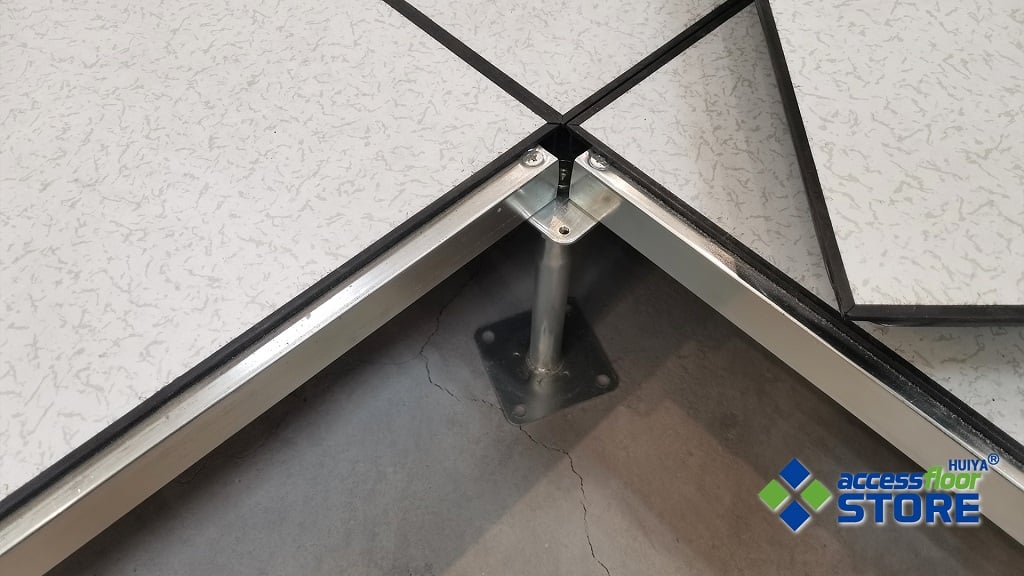 What is outdoor raised floor system?
The elevated floor system is also known as access floor system that remains to be a raised structural floor that has been placed on reinforced concrete slab.
Raised floors are typically available in environments where mechanical facilities and cables ar present with wiring and other electrical supplies. Raised floor systems generally have removable panels and these are composed of different materials such as:
Steel clad in addition to particle board
Steel with internal cement core
Cementitious core with aluminum
Custom made Plexiglas
Mostly these panels can be seen in white color but covering is also possible with different floor finishes such as stone, carpet tiles, and higher pressure lamination finishes for further protection in addition to anti-static finishes such as stone, carpet tiles and higher pressure laminating finishes for further protection in addition to anti-static finishing for safeguarding against different forms of static electricity.
HuiYa Anti Static ESD Raised Floor Details
Benefits of raised floor systems
Raised floor panels would especially be beneficial for data centers, computer labs, server rooms and other environments having computer equipment. A few benefits are:
Results in getting minimum dust that would block fan vents
Cable entry points are sealed for cooling system maximization
It's quite simple to create air flow for cooling down environment and components
Static control gets implemented for prevention of electrostatic discharge
Raised floors consist of various panels that are present on vertical adjustable pedestals as it gets noticed in figure 2. Pedestals remain fixed on concrete slab through suitable means for mechanical fixings or instance adhesives.
Raised floor system panels are present of wooden core clad or cement in aluminum or steel with size of 60.96 x 60.96cm. Finally panels remain compatible with different flooring finishes for example, linoleum, rubber, laminate, carpet and other ceramic tiles.
Applications of raised floors
Before getting straight into presenting other important information about outdoor raised floor systems, it would be quite wise for noting down application types that benefit through raised floors:
Offices
911 Call Centers
Data Centers
Call Centers
Command Centers
Classrooms (Mostly ones having innovative integration with technologies for learning).
Data Centers - Data centers get a lot of benefits through raised access flooring such as:
Chilled water piping
Cable management
Protection against flood/water
Offices - Conventionally a lot of architects, operators and property managers have mostly been reluctant on utilization of raised floors inside office spaces. Most likely this is because of few reasons, the most common one being that all professionals are quite used to conventional raised types of floors that remain various feet high. While this has been quite critical in different industrial applications, a lot of commercial buildings wouldn't be able to afford losing a lot of feet towards the height of ceiling.
Access Floor Installation
With a simple floor you get permit inspection for any time of elements that remain underneath new walking surfaces like the membrane and flooring tiles, grids, drainage pipes for rainwater, grids and inspection holes.
Installation of the raised floor system doesn't require any type of special preparation and once it has been laid, it would create a gap between support level and finished ground level and would form efficient interruption in between finished ground and floor tile: With this you can easily avoid any issues such as water, frost and rising damp infiltrations.
Outdoor raised floor solutions entail two element mixture: finishing slab and the support structure.
The former is structure that is made through pre-fabricated, load bearing and adjustable or fixed support system in polypropylene. This provides finished level that ranges from a few centimeter minimum to 15 cm max approximately with 13 cm hallow area.
Through adjustment of the height of ring nuts or while adding minimum shims you get ideal leveling of the whole finished paved surface. With the help of finishing slab you get the walking surface: which is made through 44mm thick single layer porcelain tiles that measure 40x40 cm. Outdoor raised floor pacing requires flamed finishes that are selected for tiles through such pavement. Laying different components would be quite simple: the entire slab would get support laid accordingly with modular grid that is prepared for curing designing phase, end slabs are cut for sealing gaps.
Raised floor pricing
The pricing of raised floor for outdoors depends on a lot of things such as the flooring main material, the square feet area and the panel area. Typically these costs vary around $20 - $25 but with anti-static ones these would be around ($7 - $12 per sq foot) and these must be factored in equation. All factors have to be considered before determining whether the cost differential would be ideal for coming to a final decision.
Raised floor benefits
The raised floor system is famous for tackling the issues related to shear transfer across diaphragm.
Systems for raised floors are quite waterproof
This requires reduction in construction costs for regions that fall under high seismic zone
Outdoor raised floor systems work as high materials with base of thermal mass for radiant heat systems that get distributed through hot water or through hot air. Thus, cooling and heating building through raised flooring system is a convenient option.
Another benefit that homeowners get through raised floor systems is acoustic isolation
Areas that are prone to high wind, have elevated floor systems for improving durability and lateral resistance of multistory buildings especially when it gets combined with concrete roof system.
Fire gets suppressed through each floor
Outdoor raised floor pedestal
Exterior raised floors typically consist of metal frameworks that are even or pedestals present on concrete base featuring removable panels with adjustable height. Raised floors are often present in environment requiring mechanical facilities and cables, wiring and electrical supplies as well. Raised floor systems typically are present with removable panels for accessing the below area.
The raised flooring layers depend on different product applications: it's recommended to check on certain standards that are applied in the country for ensuring correct fitting of the floor.