Raised Access Floor Application
Raised Flooring Systems have the great characteristics of lightweight, large bearing capacity, smooth surface, stable size, good surface texture, and excellent decorative effect. In addition, they have the perfect performance on fireproof, pest control, corrosion resistance, and other properties. With these benefits for the work environment, Raised Floor, Anti-static access floors are widely used in modern office buildings, and in specialized areas such as command centers, Information technology data centers, and computer rooms, where there is a requirement to route mechanical services and cables, wiring, and electrical supply.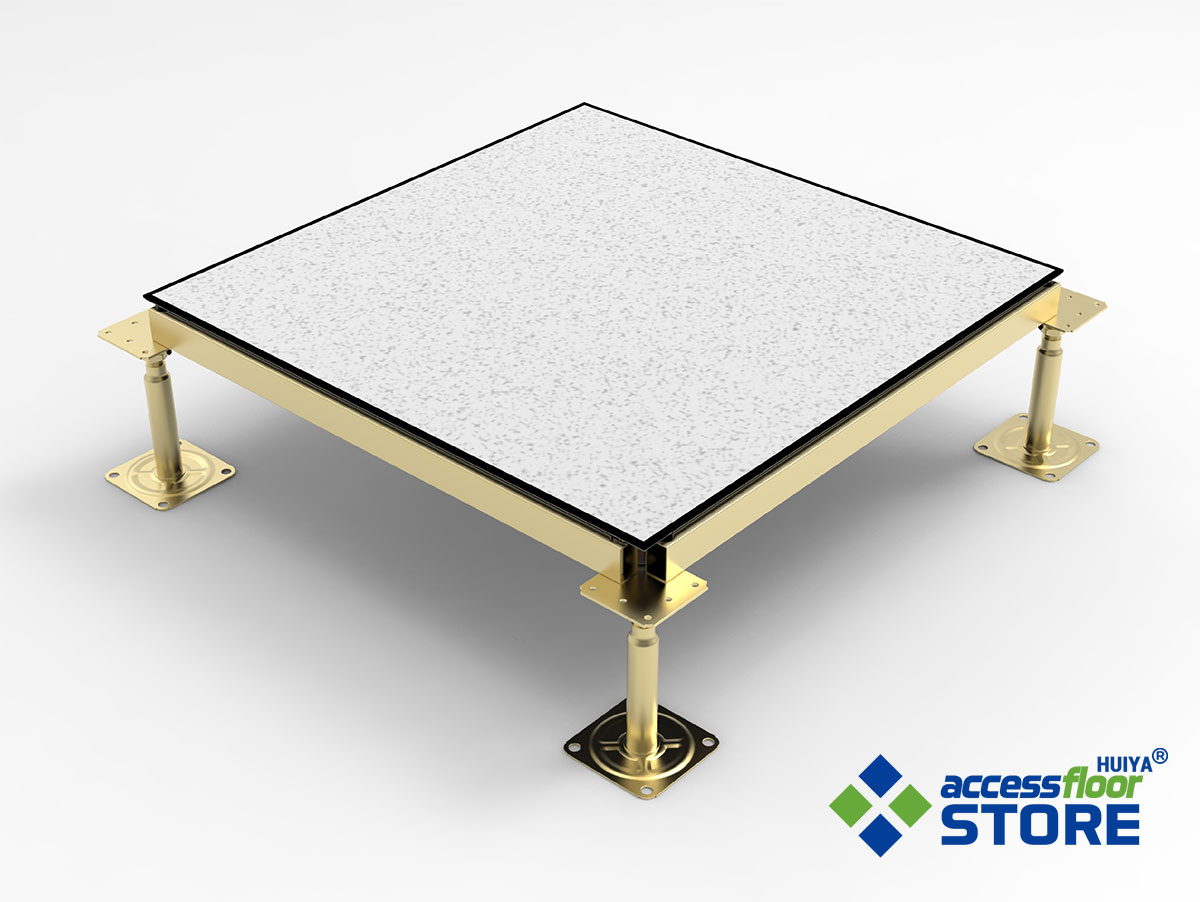 HuiYa Raised Access Floors Applications
AccessFloorStore.Com is the official oversea sales site belongs to Changzhou Huiya Decoration Materials Co., Ltd., which is a professional raised flooring system manufacturer engaged in the research, development, production, sale, and service of Access Flooring Systems since 2005. HuiYa has been the leader in the field of every access floors application. We offer all types of access floors to meet different Raised Floors Applications with advanced techniques, personalized design, high-quality materials, strict quality control, profitable raised floor cost, and thoughtful customer service.
With the below specific advantages, HuiYa access flooring are deeply favored by architects, building owners, property managers and operators for wide applications of raised floor, covering the raised flooring systems for computer rooms, data center, call centers, command centers, clean rooms, offices, libraries, laboratories, classrooms (especially those with integrated learning technology), outdoor and more areas. You can feel free to choose the perfect suitable type of access floor application for your building from AccessFloorStore.Com, send an inquiry with your specific requirements.
The Advantages of Our Raised Floor System Applications
Wide Range of Access Floor Application type for your choose (Computer Room Floor, Clean Room Floor, Data Center Floor, Office Raised Floor, Library Raised Floor, Laboratory Floor, and Outdoor Raised Floor), due to we are using wide kinds of Raised Floor Panels and Coverings to produce access flooring systems.

Possess 60,000 square meters of the production line, 2 million square meters of annual output, and ISO9001, ISO14001, and OHASAS18001 certifications

Increasing sustainable space, optimizing airflow, rearranging the layout of a space, providing horizontal work surfaces

Solid Weight and Load Capabilities, excellent Cooling System and Air Distribution setup, effective Cabling and Wiring management

Improve the lateral resistance and durability of multistory building, fire prevention, and moisture-proof

Flexible, portability, lightweight, easy to deploy and simple to maintain

Stylish modernized design, high-quality materials, advanced technique, strict production control

Cost and time savings, offer customers the most profitable access floor system program as they require