Best Bare Steel Cement Raised Floor System Supplier & Manufacturer
Huiya Bare Raised Floor System is mainly assembled with the durable bare steel heavy-duty OA access flooring panel made from a combination of steel sheet outer shell and lightweight concrete core. They are found everywhere from intelligent office buildings and exhibition areas to call centers and educational facilities. And our Bare Access Floor system is rapidly being adopted in more and more settings due to design and material innovations.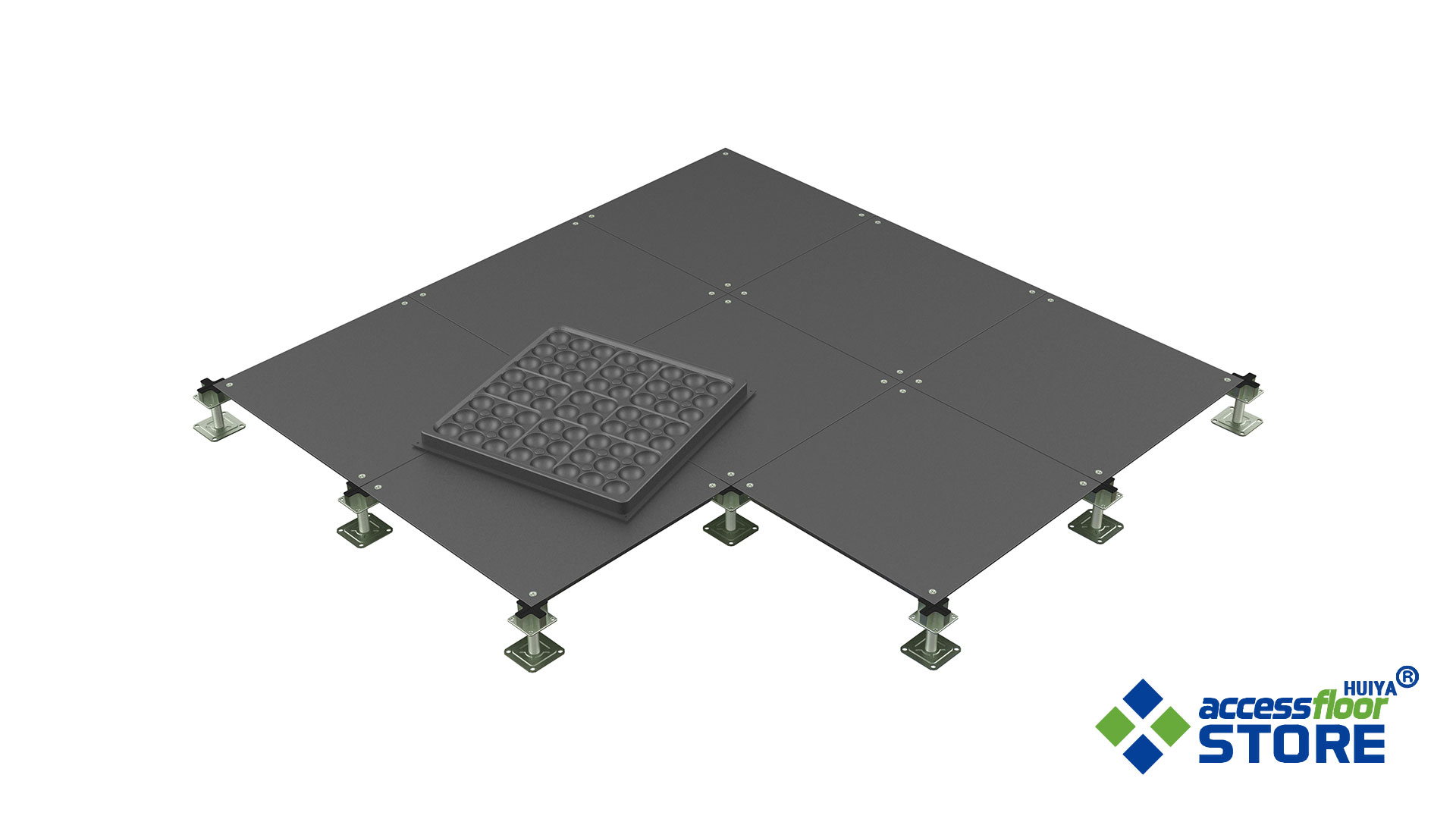 Huiya Bare Raised Access Floor Specifications
Model: FS800, FS1000, FS1250, FS1500, FS2000

Panel Size: 600mmx600mmx33mm (Thickness: 0.8mm top/1.2mm bottom) OR customized

Tolerance: 0.25mm and a flatness tolerance of 0.5mm measured on a diagonal across the top of the panel

Pedestal Height: Common adjustment range 35 - 150mm, adjustable and fixable according to customers' requirement

Compliant Standards: CISCA Recommend Test Producers for Raised Floor (2007)

Application: General Office, Control Centers, Showrooms, Call Centers, Museums, Exhibitions, Libraries, and other places required heavy-duty and cable management.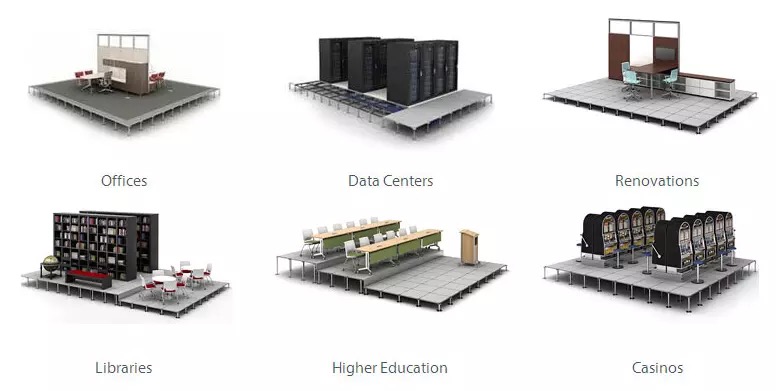 Huiya Bare Raised Floor System Structure
To create a rigid OA bare access floor system, panels, surface finish, pedestal kits, corner lock screws and other assemblies are indispensable.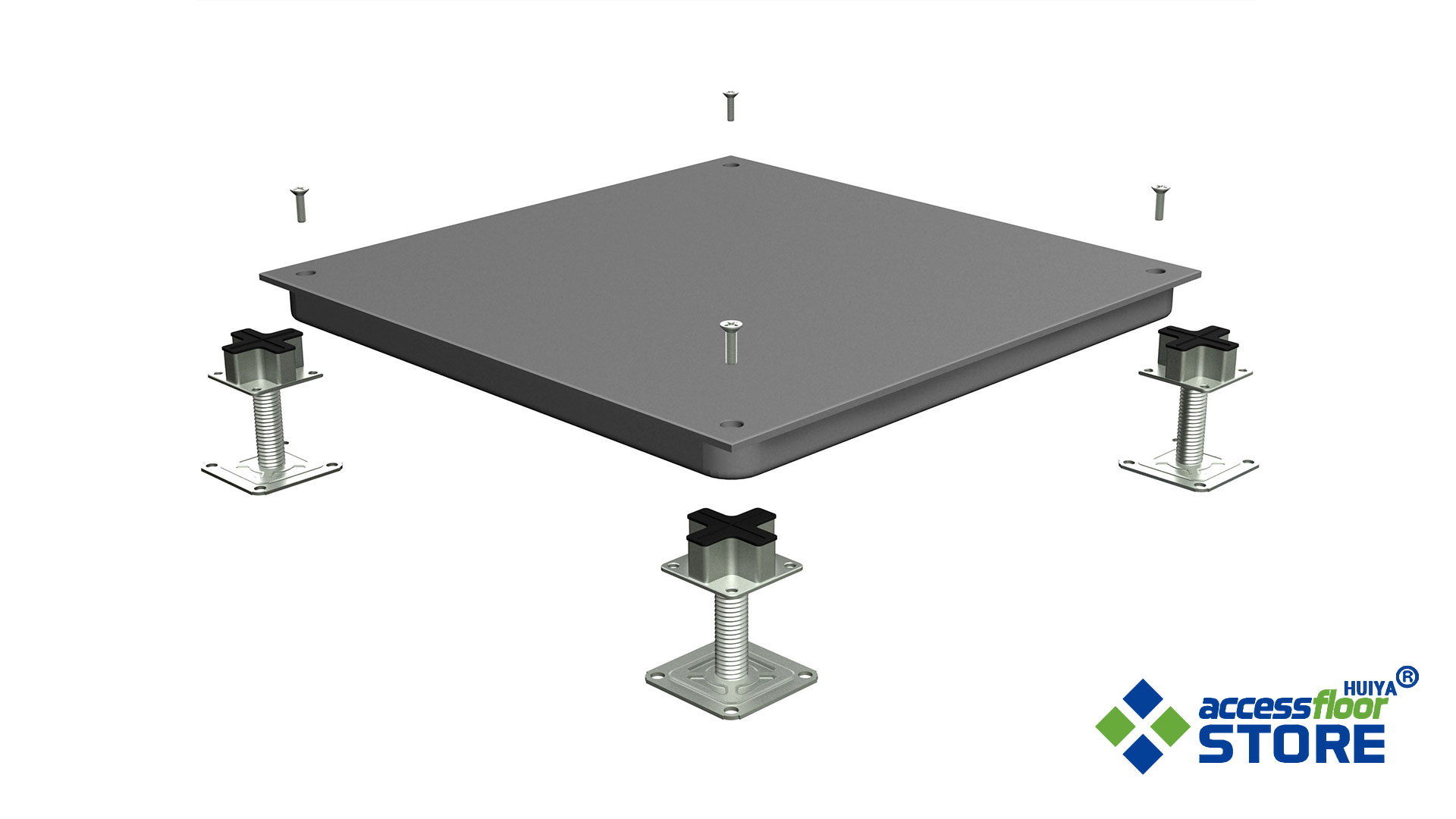 OA Bare Raised Floor Panel - It is a bare steel heavy-duty panel, which is consisting of top and bottom steel sheets, and foamed cement core with corrosion-resistant protection: a superiorly deep-stretching cold-rolled top sheet n (standard powder coated finish) welded to a formed steel bottom sheet (epoxy coated) filled with a highly controlled mixture of lightweight cement, in this way, high loading capacity and durability are achieved. Advanced spot welding technical structure is applied to the top and bottom of the raised floor.
Bare Panel Covering - The bare finished on the top of the panel makes a wide variety of surfaces like ESD vinyl (PVC), HPL, carpet can be used to cover the bare raised floor tiles.
Pedestal Kits - The pedestal accessories are consisting of a cold dipped galvanized all-steel pedestal base, adjustable head, rod, anti-vibration cushion, and corner lock screws which fasten the panels to the understructure.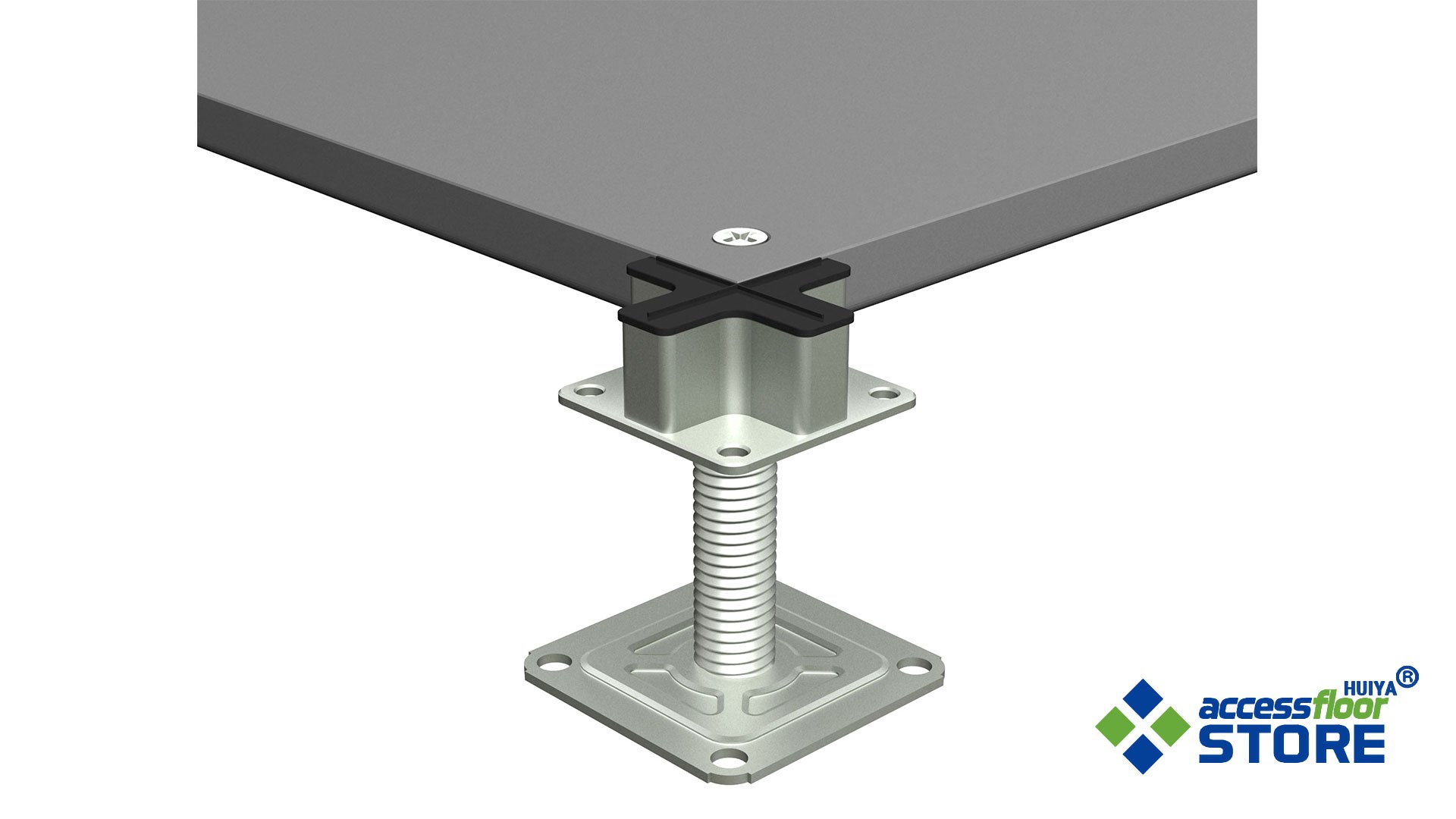 Huiya Bare Raised Floor Panel Features & Advantages
Our solid OA bare raised floor panels are manufactured to exact tolerances deliver the ultimate in design, loading performance, underfloor air-condition, cable management and versatility.
Durable, long product lifecycle brings high economic efficiency.

High loading capacity and mechanical strength for high traffic and heavy-duty areas

The surface was coated with static epoxy powder, light gloss, anti-wear and anti-corrosion;

Corrosion resistance, wear resistance, shock absorption, fire prevention, waterproof, dustproof

Using underfloor space to well manage cable systems that connect computers, telephones, photocopiers, and other office equipment

To meet the requirements of intelligent multifunctional buildings, the OA bare raised floor can match with movable trunking to lay and maintain various types of pipelines.

Easy to install, assemble, change, maintain, and clean. Flexible, easy to use.
Why Choose Huiya OA Bare Access Floor System For Your Project?
High-quality products, professional design and production, follow-up orders, and perfect after-sales service are promised to all clients.

The most competitive price in the market, can provide the most cost-effective and time-saving manufacturing solutions according to customer requirements.

Experienced customer service and engineering technicians provide detailed and professional technical support to customers at any time.
At AccessFloorStore.Com, we help you select the most cost-effective commercial Bare Raised Access Floor with a life cycle costing analysis, which shows the cost of your floor, both up-front and over time.