With the requirement to route mechanical services and cables, wiring, and electrical supply, when building the computer rooms (Internet server room, Computer lab), designers focuses mostly on the special computer access flooring system with optimizing cable and wire management, in order to both save space and give the lab some degree of mobility. What's more, computer room raised floors to carry an underfloor air distribution to ensure even cooling of the room with minimal wasted energy; and the anti-static computer room airflow floors guarantee a safer and more convenient work environment for personnel.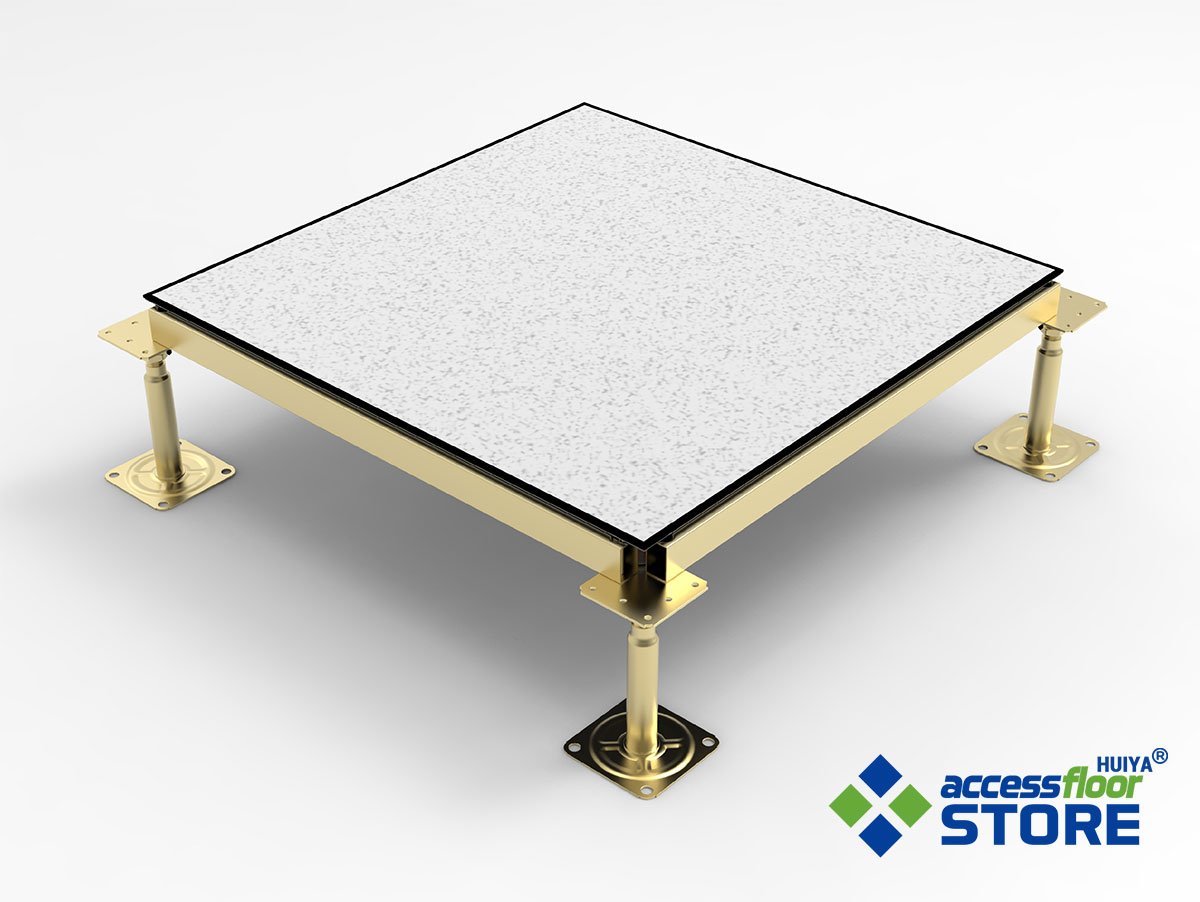 Computer Room Floor - Server Room Raised Access Floor
AccessFoorStore.Com offers the best Computer Room Flooring System made in China! Our Server Room Raised Access Flooring (computer room floor, server room, control room floor, and more computer room raised floor) are designed and produced to meet worldwide customer's demands for various of raised flooring system applications. We offer a full line of Computer Room Flooring built for use, on accessfloorstore.com, you can find the most suitable computer room raised floors as our product line cover All Steel Raised Floor, Anti-Static Raised Floor, Die Casting Aluminum Access Floor and more special access flooring panels.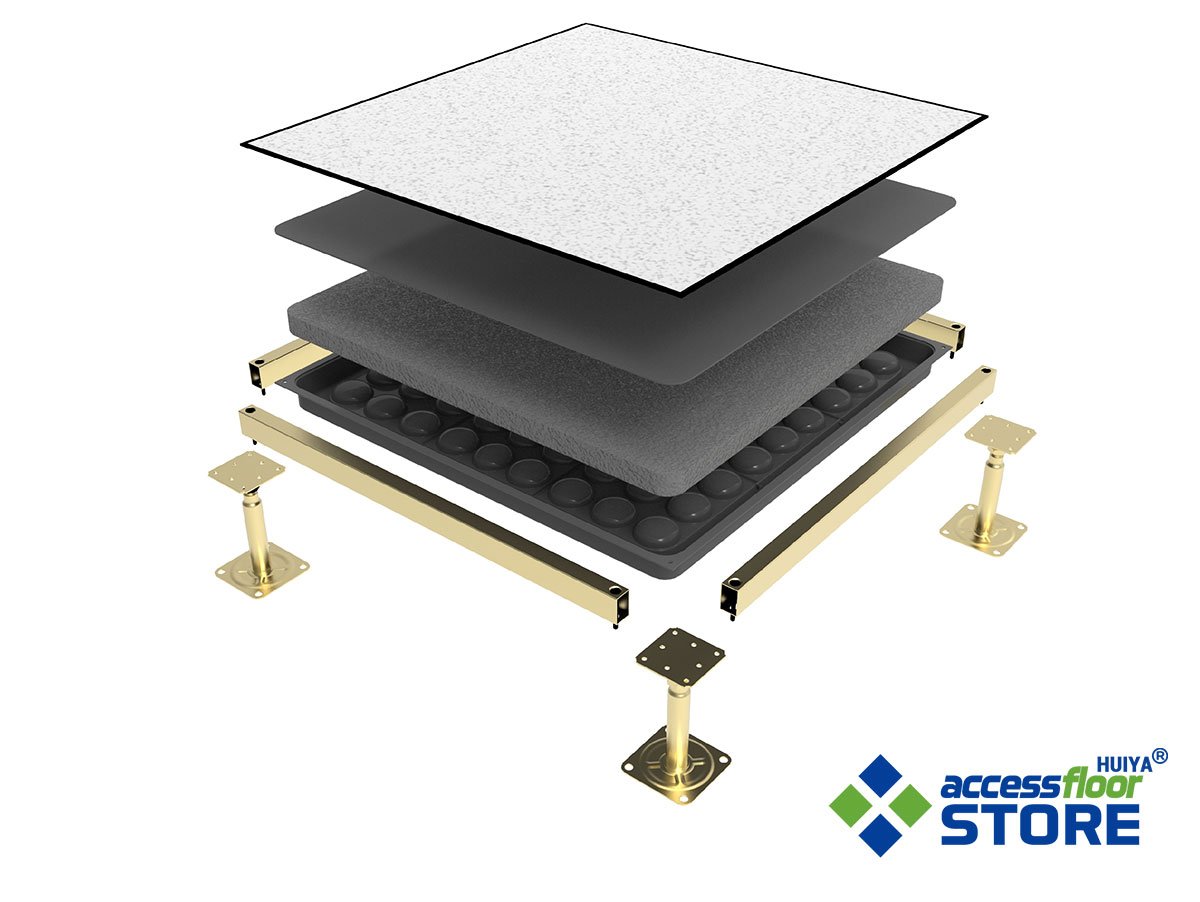 Why Choose Huiya Computer Room Raised Floors?
Our Server Room Floor creates safer and comforter environment with below features:
Proper management system for cables, wire, and electrical supply, high capacity for wire management;

Provide a plenum for air to circulate below the floor, good airflow to sensitive equipment;

Heavy grade or extra heavy grade systems increase weight-bearing abilities;

Flexible in any configuration, modifications to cabling can be made quickly and easily;

Innovative computer room access floor design has a greater capacity;

Safer environment with Nickel or powder coatings for Metal components and Anti-static computer room flooring (server room flooring).
Use our Computer Room & Server Room Raised Floor, you can get the below benefits:
High Quality – Design and Produce to exceed global standards, excellent materials supply and advanced production technology;

Low Profile – OME service offered at the most favorable access flooring prices, select the proper but cost savings project plan to meet customer's specific needs;

On-Time Delivery –All computer access floors are manufactured here with precision and delivered within the stipulated time frame;

From initial consultancy, production, shipping, installation through to order completion, fully managed end-to-end service provided!
HuiYa's Raised Flooring System for Server Room, Computer Room, Internet Room can be the top choice for the enterprises looking for safe, adaptable, durable, innovative computer room access flooring contractor! For further information on product details, architectural details, system specifications, select the proper panel to meet the needs of your specific raised floor applications.