With more advanced OA equipment and networks, and office automation is becoming increasingly sophisticated and complex. The systematic handling of cables and wiring has become a matter of urgency. Here Accessfloorstore.Com offers OA raised floor system, which enables efficient, systematic handling of cables and wiring, allowing customers to create tidy, well-organized, clutter-free office environments.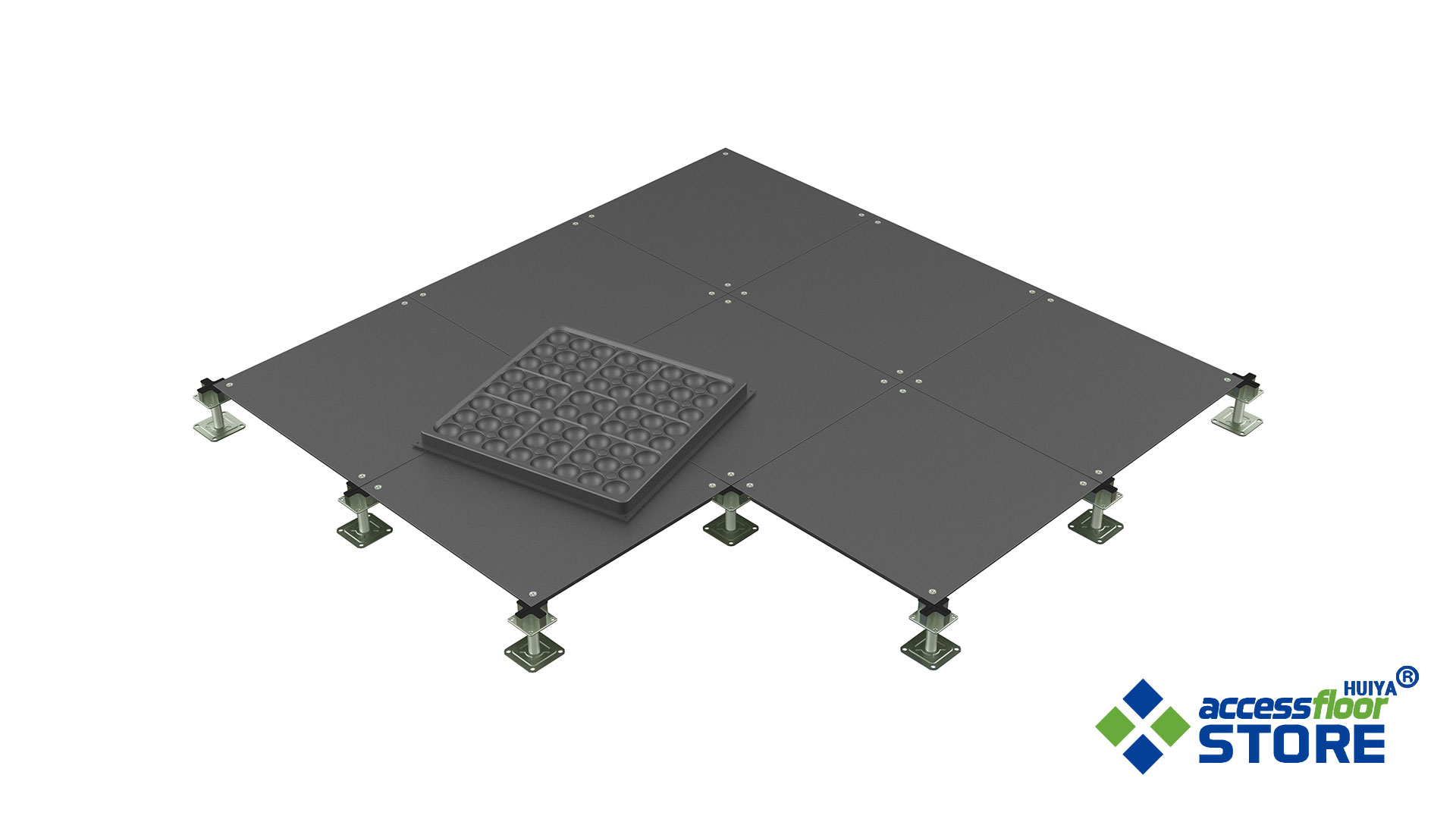 OA Floor System - OA Raised Flooring, Office Floor Design
OA access floor is a new floor building material. It is a kind of floor decoration method designed to facilitate the network expansion of modern office floor and office room. It solves many problems that make designers confused because of embedded wiring in traditional floors and walls. It adapts to the specific requirements of the information automation technology in the intelligent building for the environment, and makes the operating systems and control systems effectively linked. The application is more comfortable, neat, beautiful, efficient, convenient and flexible.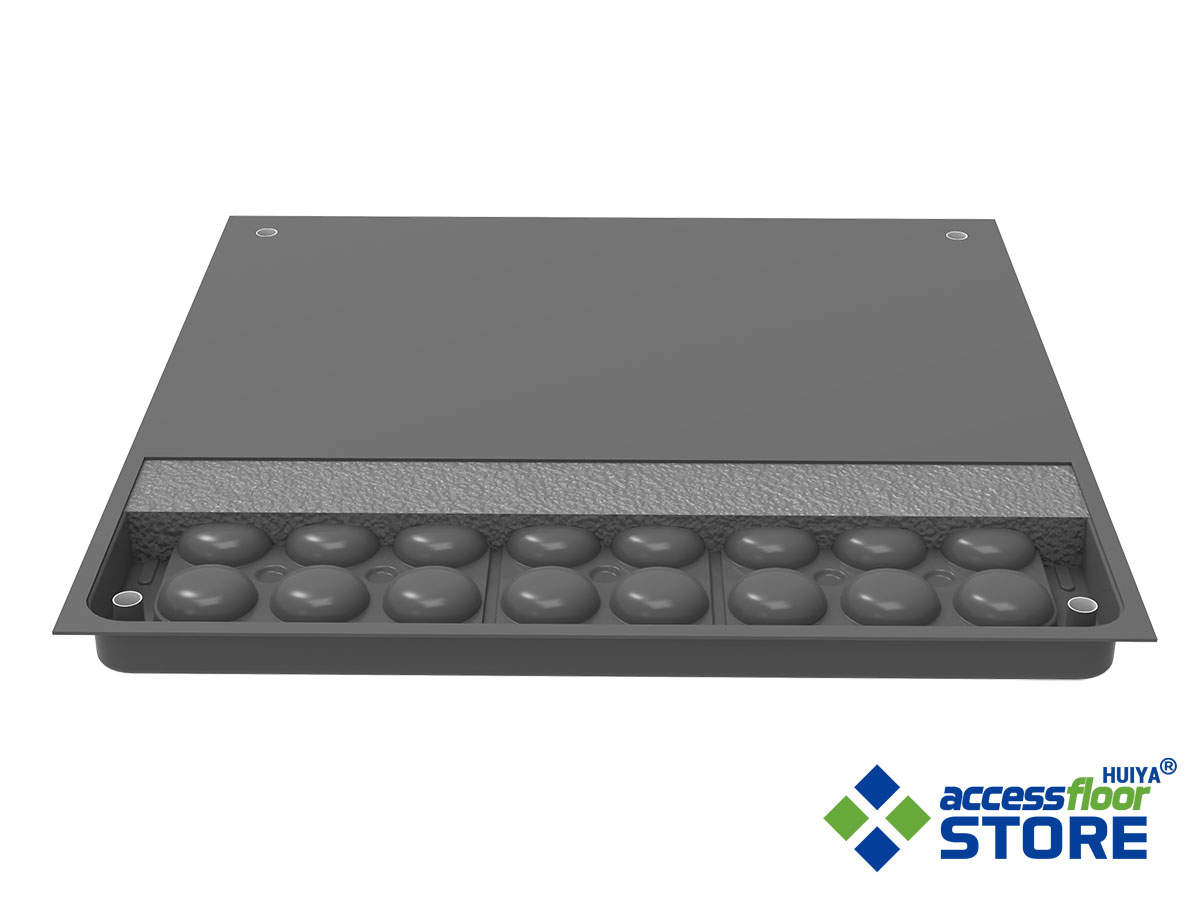 HuiYa OA Raised Floor Components, Material, Structure
OA access floor of Huiya is made of high-quality alloy cold-rolled steel sheet, which is formed by spot welding after stretching. The outer surface is treated by electrostatic spraying after phosphating. The inner cavity is filled with foaming cement filler, and the corners are provided with keyholes. The raised flooring system consists of floor, support, shock pad and screw. When installed, the floor is placed on the support with shock pad. The screw is directly connected to the support through the corner lock hole around the floor. The support is galvanized and cast aluminum alloy structure, with adjustable height and self-locking.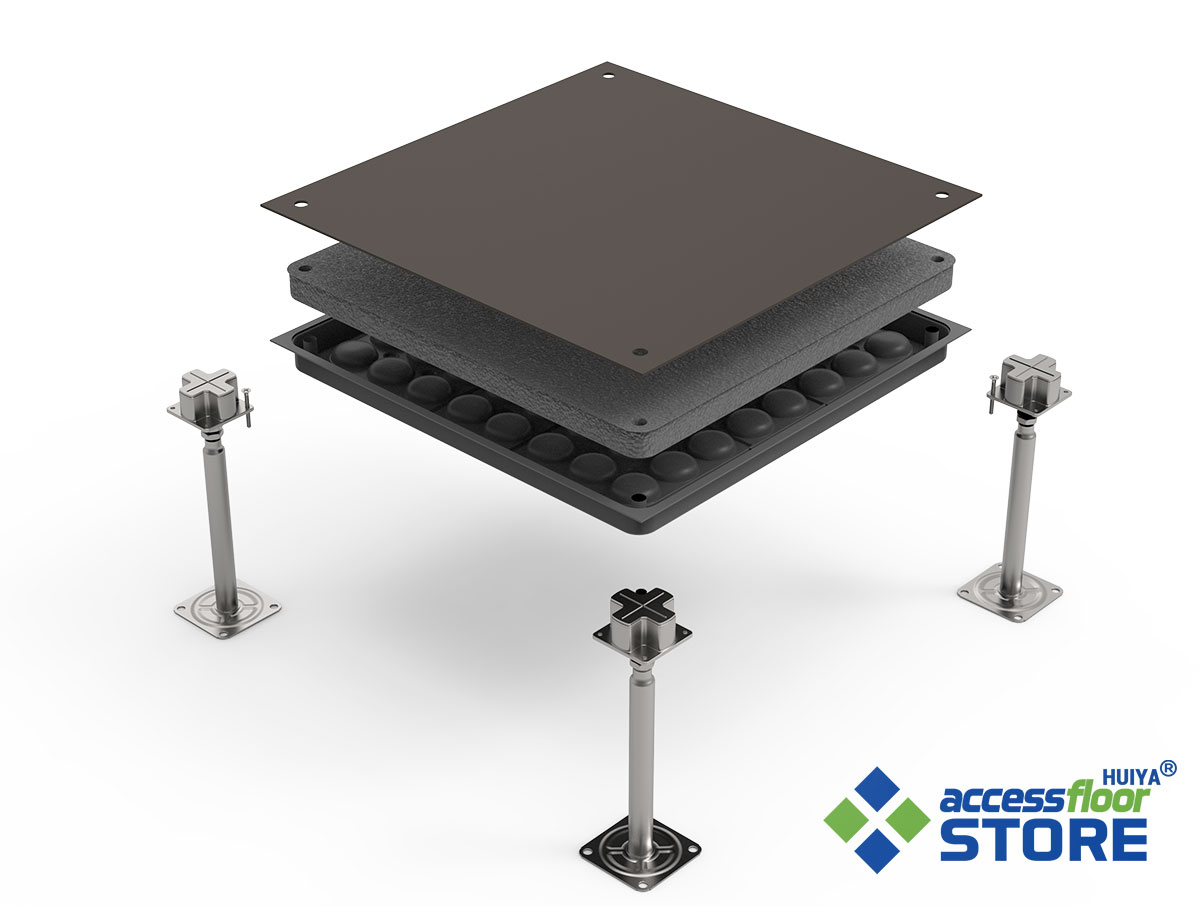 Office Access Floor/OA Floor Applications
OA floors are mainly used in high-grade (intelligent) Office Buildings, 5A Management Buildings, Banks, Taxation, Industry and Commerce, Customs, Insurance, Government Buildings, etc.
Characteristic Of Huiya OA Floor System
All steel structure, low product weight, strong bearing capacity and impact resistance;

Surface electrostatic spraying, soft light, wear-resistant, waterproof, fire, dust-proof, corrosion, long service life;

High dimensional accuracy, good interchangeability, flexible assembly, convenient maintenance, high reuse rate.

The OA flooring is equipped with the die forming of the outlet, the wiring is easy and the installation of the ground socket is more convenient.