Temperature Control VAV damper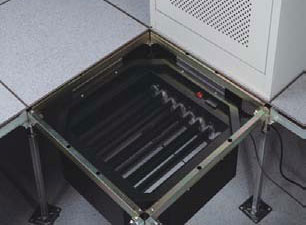 Underfloor Temperature Control VAV Damper is used to provide sufficient air to accommodate the peak energy demands of the rack, resulting in wasted bypass air and over-cooling during all less than peak conditions in the Raised Floor Air Flow System. The damper measures the incoming air temperatures at the face of the rack and adjusts the VAV damper to control the air flow and ensure that the temperature at the face of the rack is never above the maximum allowable set point provided by the user.
Temperature Control Fan System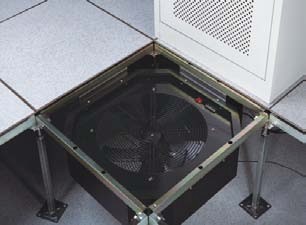 Air boosted Power Fan Unit is designed to provide a blast of cooling through an individual directional raised access floor airflow panel. The temperature controlled fan units are available quad fan models. The fan has multiple control options to automatically turn on when conditions require additional cooling. This powerful access flooring airflow system is ideal for solving the toughest hot spots in a data center.
Performance Characteristics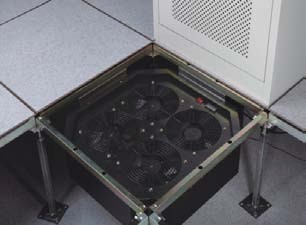 Zero maintenance

Installation can be carried out by IT staff

Multiple control options for both models available

VN - client sensor network

High Precision, Quick Response Temperature Measurement

User programmable set point

Viewable Peak Temp for walkthrough check of each rack

Infinitely variable fan speed from 0-100% for precise airflow control

Easily installs into either 24" or 60cm raised floor systems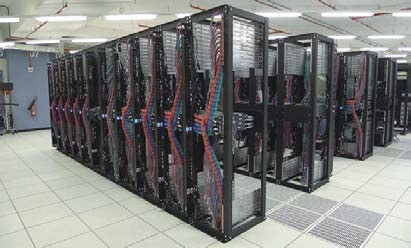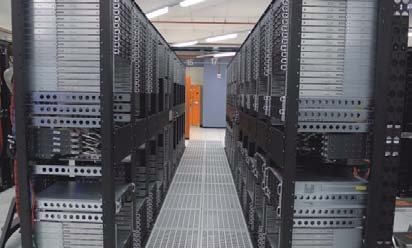 20% Rate Directional Perforated Access Floor Panels

Product Overview
Directional Perforated Access Floor Panels to angle the air toward the equipment achieving a 93% Total Air Capture (TAC) rate by a standard server rack. This means 93% of the air flow system delivered through the airflow raised floor panel is entering the face of the server rack, providing more capacity and energy efficiency of any other perforated airflow panel on the market.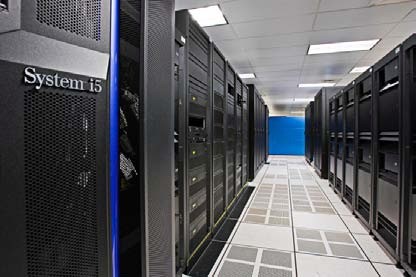 20% open area delivers 640m3/h at 25 Pa when installed without a damper

Directional air flow achieves a 93% total air capture.

Cools over 8kW per rack.

Over 40% annual fan energy savings.

Reduces capital expenditures on cooling infrastructure by 40%.

Available in 3 concentrated load ratings 800, 1000 and 1250 lbs.

Easily integrates into an existing 24" raised floor system