Data Center Raised Floor Systems
In the construction of large data centers, almost all of the rooms were equipped with raised floor. The data center access floor system is an important channel for downward air supply. Refrigeration equipment sends cold air into the raised floor, which can evenly distribute cold air to the rack in the data centers. In addition, data cables and power cables can be arranged in the space of data centre raised floor system.

So the main function of the data center raised flooring system is to provide support for IT equipment and leave enough bottom space; to solve the problem of power and communication cable wiring in the data center; to effectively control the flow of cooling air in the computer room to heat IT equipment; and to solve some static electricity problems.
Best Data Center Raised Access Floor Manufacturer - HuiYa
Accessfloorstore.com as one of China's best access floor suppliers offers a full range of raised access floor designs for data center. We adopt high-quality data center floor panel materials and can provide different patterns, customized sizes are accepted, with low cost, high flexibility, strong stability, and decent appearance. Our data center access flooring systems made in China including woodcore access floor, concrete raised floor, aluminum raised floor, steel access floor, and calcium sulphate floor panels to meet customers' demands for data center raised floor specifications.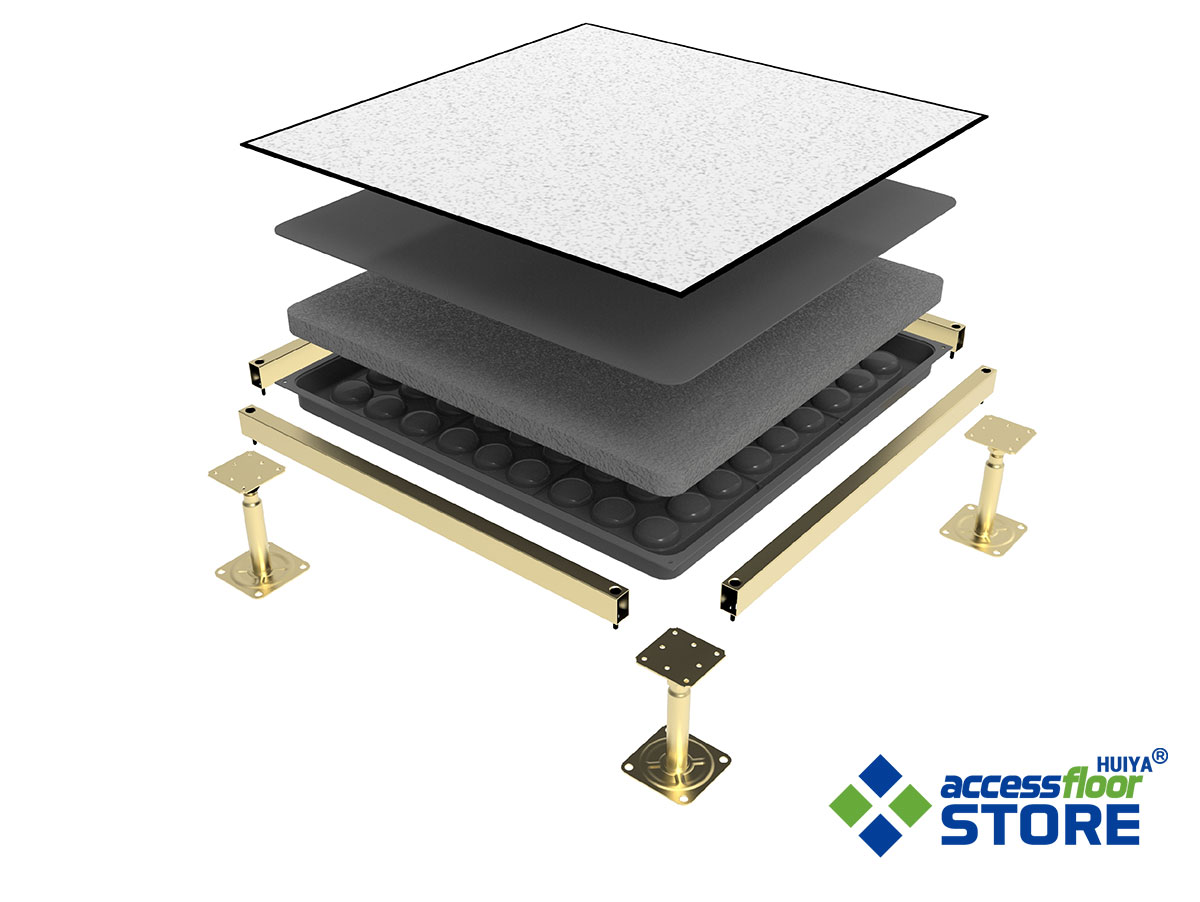 Data Center Access Floor System Features:
Good fire protection performance

Completely nonflammable

Anti-static powder spraying, durable

Good grounding and electrical continuity

Excellent Rolling Load Limit Performance

Easy to install, clean and maintain

Interchangeable raised floor panel
HuiYa's access data center flooring system is priced according to size and specifications. For more information, please contact us directly for free samples and installation instructions.