Raised Floor System For Tent Flooring
Tent Raised Floor is referred to access floor system specially used for various industrial and commercial tents and temporary shelters. In tents, especially those used for large-scale special events and industrial applications, uneven, wet ground surfaces pose huge challenges in the configuration of flooring. The raised floor system is ideal for tent flooring due to its flexibility, durability, weather resistance, and safety. The tent raised access floor not only provides a flat and comfortable floor, avoiding moisture and damage from bad weather; it can also integrate a cable channel under the floor for connecting wires and power cords to the center pole and other tent areas; in addition, this type of raised floor can withstand the high traffic and demanding environment in the tent structure.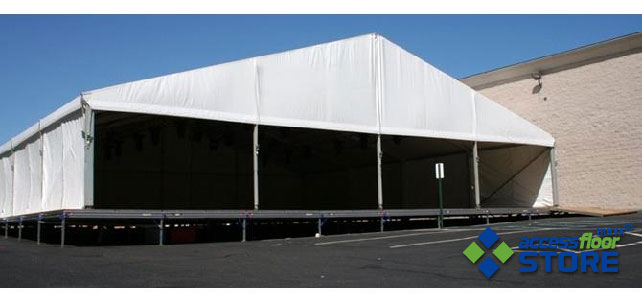 Huiya Tent Flooring - Durable & Flexible Tent Raised Access Flooring
As a raised floor expert, Huiya provides global customers with durable and flexible tent raised floor solutions for production, industrial site rest areas, company meetings, trade or industry meetings, product storage, and other special events. The affordable tent access flooring system has comprehensive superior performance and is ideal for a variety of applications from company events to outdoor temporary shelters and tent activities of any size.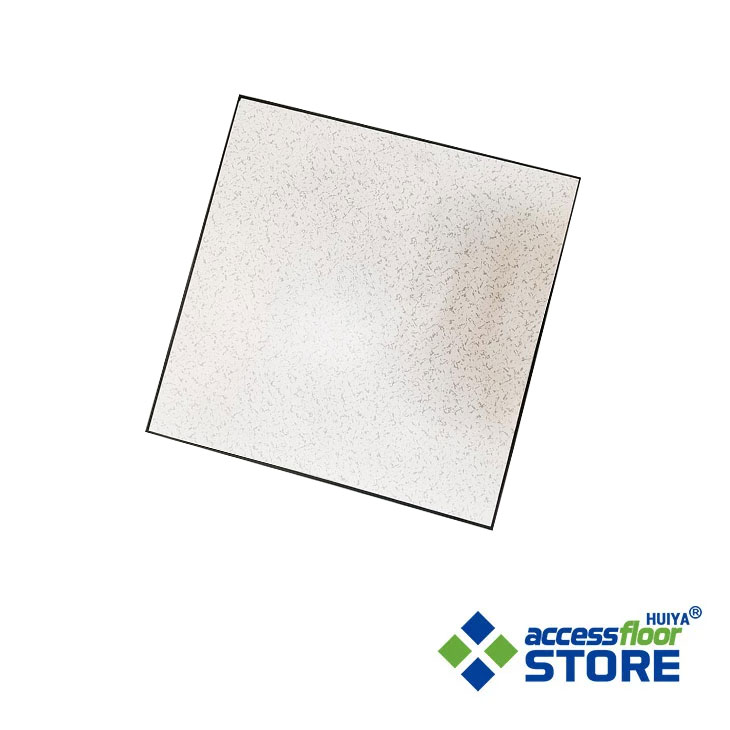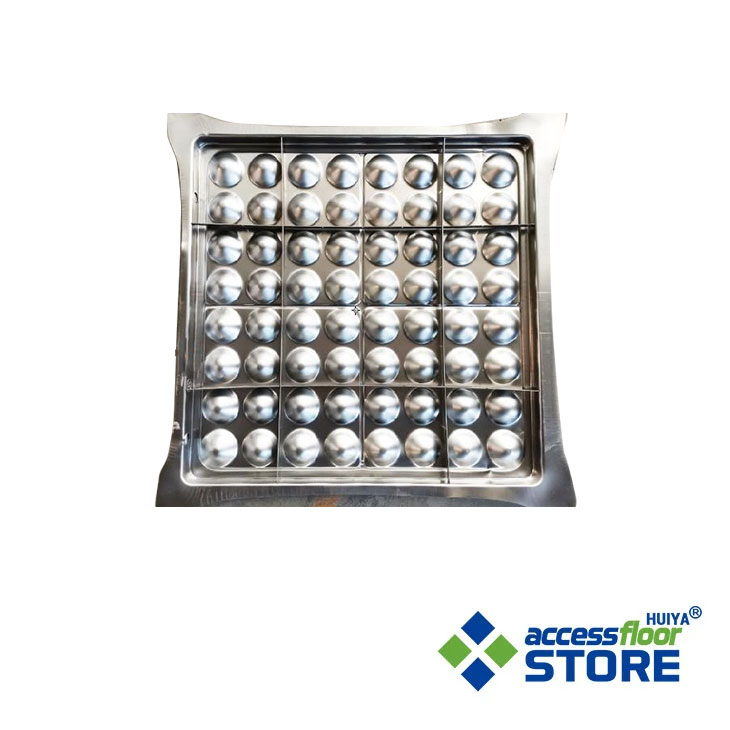 Huiya Tent Raised Floor Specification & Advantages
Durable Structure: Our Tent Raised Floor Panel uses four or six bi-directional structural reinforcement cross-ribs inside (replace cement infill) for added strength and durability.

Light Weight: One tent raised floor panel is 3.6KG, one square meter weight 10KG, and add sub-structure (pedestals and stringers) 2KG / m2, the total raised floor systems weight 12KG / m2

Various Surface Options: Anti-static PVC (Vinyl flooring), HPL, modular carpets and other wear-resistant finishes are available for options according to the different tents.

High Load Capacity: Passed the international standard rolling, uniform, concentrated loading test, high-quality floor system can provide a stable surface to withstand the high traffic environment in the tent structure.

Excellent Practically: The outdoor raised floor for industrial/commercial tent is completely chemical, fire, and water-resistant and can be used in wet environments continuously.

Anti-slip: The texture applied to our floor means you will get traction and grip no matter if it is wet outdoors.

Weather Resistance: Our tent flooring can resist dirt, strong wind, and other basic weather factors. No matter how cold it is, our mobile tent floor can be antifreeze, so you won't slip on the ice.

Flexible Installation: The floor not only provides you with a professional appearance but is also easy to use, making installation and disassembly a breeze.

Easy to Clean: Dirty tolerant, easy to clean, and maintain, our tent access floor can be cleaned by hot and cold water-no channels or dirt surface.
Huiya Industrial/Commercial Tent Raised Floor Applications
Whether your tent application is on concrete, gravel, grass, sand or any other solid underground surface, the tent access floor designed by HUIYA is configured to fit all types of terrain and can be raised to different heights.
Why Choose Huiya Raised Floor System For Your Tent Project?
The following benefits of ordering Huiya Raised Floor System For Your Tent Project:
Quality Assurance: From raw material selection to designing and production, every link is precise and careful to ensure the most stable and durable floor system

Price Concessions: Our tent floor is the most cost-effective choice, according to customer needs to provide the best solution to save cost budget and production time.

OEM Acceptable: Our tent raised floor can be designed according to your exact specifications, and can be customized to support our product line and other suppliers' tents.

Technical Support: From inquiry to installation and maintenance, we always provide professional technical support to customers.