Products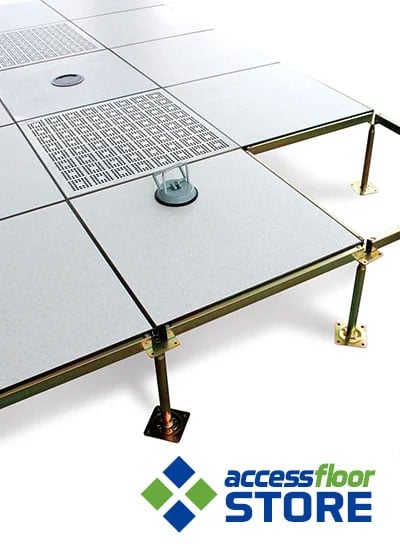 Top Grade Affordable Homogeneous Vinyl Floor Supply
Homogeneous Vinyl Flooring, also known as Homogeneous PVC Floor, offers good quality, long server life, UV coating can provide low maintenance cost. Also, the homogeneous PVC floor demonstrates extraordinary durability and resistance to abrasion. We recommend using this type of floor in all commercial interior places, health and education centers, and other points of sale.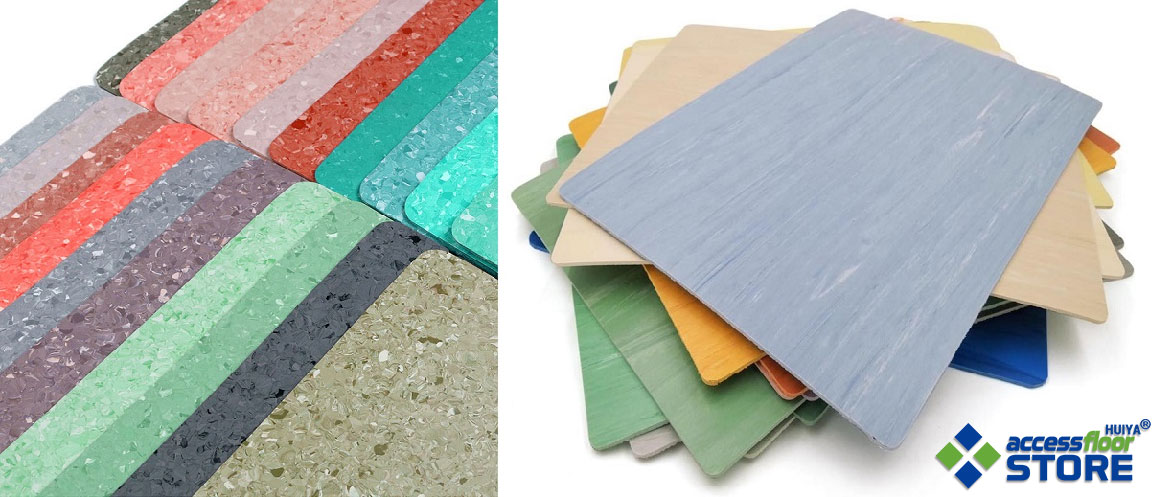 What Is Homogeneous Vinyl Flooring?
Homogeneous PVC floor, is one of the most popular types of Vinyl flooring, is composed of a or more layer of the same material composition and the same color, pattern throughout the thickness of the product. 45 - 55% PVC, 15 - 20% plasticizers, 25 - 35% fillers and 2 - 5% pigments, stabilizers and additives are mixed cold when producing a 2 mm thick floor covering. The mixture is then rolled out into sheets in a rapid operation under high heat on a calendar. It is normally available in strip format (roll), so it also is called Homogeneous Vinyl Sheet Flooring with directional, semi-directional, non-directional pattern colored and designed.
Homogeneous Vinyl Flooring Features & Advantages
Throughout the product thickness of 2.00, the surface of Homogeneous Vinyl floor is compacted to improve wear and is processed with an easy to clean PUR surface. Homogeneous PVC floor coverings are particularly resistant to puncture and abrasion.
Incredibly durable, long lifespan;

Stain-resistant, easy to clean;

Without wax, without enamel;

Antibacterial and antifungal;

Resistant to puncture and abrasion;

Anti-static & Anti-slip (add special substances);

VOC compliant and recyclable;

Withstands heavy foot and rolling load traffic;

Broad palette of coordinating colors and patterns;

Each to install and low-cost maintenance.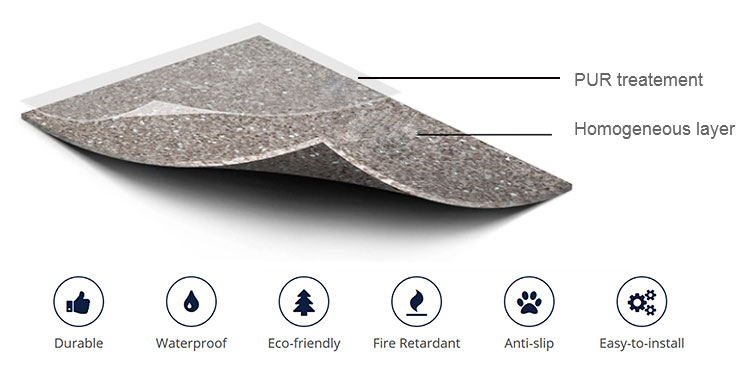 Homogeneous Vinyl Flooring Types
There are different types of Homogeneous PVC flooring are available, meeting all requirements:
Acoustic or Compact Homogeneous Vinyl Flooring;

Directional, semi-directionnal, or non-directional Homogeneous Vinyl Flooring;

Static-conductive and anti-slip Homogeneous Vinyl Flooring versions.
Homogeneous Vinyl Flooring Applications
Due to its construction, homogeneous vinyl PVC floor covering is particularly suitable for object areas with heavy public traffic and intensive use.
Hospital and healthcare

Hotels and points of sale

Office and Moduler Structures

Storage and service areas

Education and Laboratories

Sports, such as gym

Commercial Areas

Industrial premises and workshops

Server Rooms and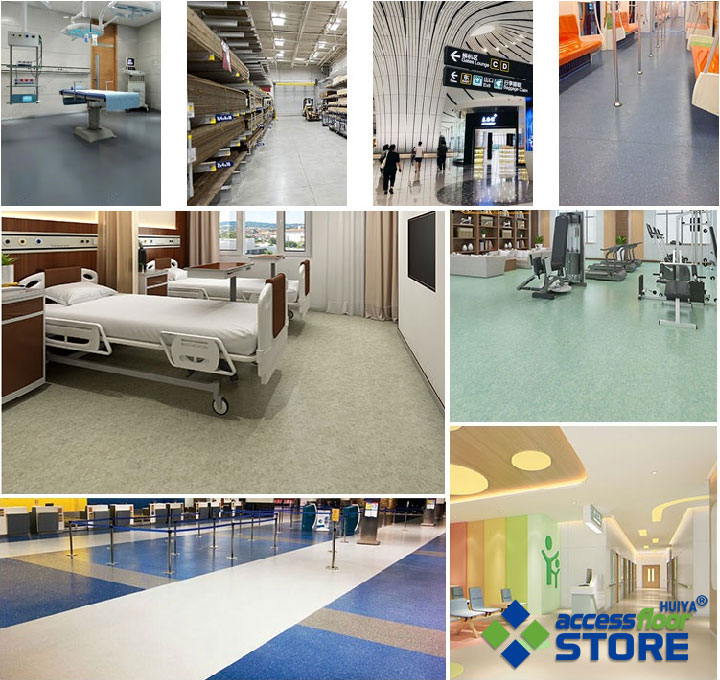 Why Choose Huiya Homogeneous Vinyl Flooring (homogeneous PVC floors)?
Huiya revolutionizes homogeneous PVC floors with its design, technology and performance. Designed, developed and manufactured with the latest advanced technology, Huiya homogeneous vinyl flooring rolls benefit from a unique surface graining for optimal performance and excellent resistance to stains and scratches. Huiya offers a wide choice of high quality Homogeneous PVC Flooring colors and performances. Our Homogeneous ESD Vinyl Static Control Flooring are best-selling and most popular in the global market!
Quality & Technology
Only virgin phthalate-free materials to be used, no recycled material mixed.

Optimal product quality thanks to cutting-edge technology.

A efficient and sustainable manufacturing process using renewable energy.

Very low VOC emissions ensure better indoor air quality, 100% recyclable.
Designs & Colors
A large offer with 2 collections: modern directional & non-directional patterns.

Bright and intense colors with high light reflection value (LRV).

Harmonious ranges which can be easily combined inside the building.
Performance & Protection
A robust product, resistant to the most extreme stresses.

Increased resistance to high traffic and scratches due to its unique treatment.

Easy to install and maintain.
Prices Ratio & Service
Profitable factory-selling prices for worldwide customers.

Offer product installation and maintenance technical support.

Provide customers with one-stop professional and timely service from inquiry, production, and delivery