Aluminum Air Grille
Aluminum air grille is one of the ceiling materials produced in recent years, which is made of high-quality aluminium-gold plate, special convex structure of green building materials to form tower grille, open space, which is conducive to the layout and arrangement of ventilation facilities and fire spraying, without affecting the overall visual effect, uniform color translation.
Aluminum grille has an open vision, ventilation and breathability. Its lines are bright and neat, and its layers are distinct. It embodies a concise modern style. It is easy to install and disassemble. It has become the main product popular in the decoration market in recent years. The aluminum grille can be divided into grooved aluminium grille and plane aluminum grille. It can be used in the high demanding workplace such as clean rooms, data center, Administration Buildings, Commercial Buildings, etc. While the circulation, drainage and heat dissipation of convenient air, it can make the light distribution uniform and make the whole space spacious and bright.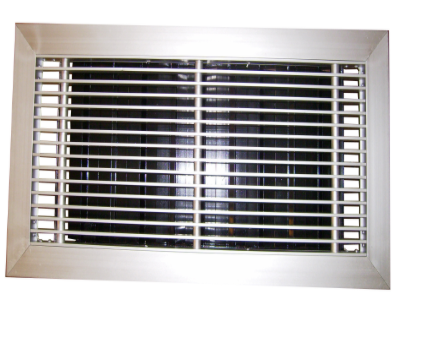 HuiYa Aluminum Grille System - Aluminum Air Grille Supplier
Accessfloorstore.com HuiYa specializes in offering quality approved spectrum of Aluminum Air Grille and Aluminum Air Grille DIY , which meets the requirements of our clients accordingly. Our products are high in demand due to their premium quality, seamless finish, different patterns and affordable prices. Furthermore, we ensure to timely deliver these products to our clients, through this we have gained a huge client base in the market.
Our aluminium air grille is designed to deliver a large constant rate of air-flow to a computer/equipment room. The rate of air-flow to the room is dependent upon the pressure within the underfloor plenum,and can be easily adjusted when the air grille is fitted with a damper. The air grille has a natural anodized aluminium finish, which blends well with high-pressure laminate panel finish.
Features:
Light in weight

High strength

Easy to install/clean

Ventilation and light transmission

Anti-skid/Anti-corrosion
Specification:
Aluminum construction

Aluminum finish

Material: aluminum

Exceptional free area.

Dimension: 600×300 (mm) / 600×600 (mm)

Used in commercial air conditioning industries