Access Floor Systems Inc. - American & World Raised Floor Leading Supplier
Founded in 1982 and located in Louisiana, USA, Access Floor Systems.com, Inc. (also known as AccessFloorsSystems.com) is a top raised floor supplier in the United States, with more than 40 years of experience in the design, installation and maintenance of raised floor systems. Access Floor Systems.com, Inc. provides customers with complete raised floor kits and replacement panels, and remains committed to customer service, competitive prices, on-timeshipping and reliable products.
Access Floor Systems.com, Inc. has now become a pioneer and global leading provider of raised floor systems and maintenance products. It is both an expert in raised floor systems and an innovator in the industry, and has established industry standards for maintaining existing raised floor system. Access Floor Systems continues to provide complete raised access floor kits and replacement components for Data Processing and IT industry, Office Building, and large enterprises.
Advantages of Access Floor Systems Inc.
American and world's leading manufacturer of raised floor panels and access floor products with about 40 years of experiences

Strong design and production capacity for raised floor systems that meet industry standards in USA and worldwide

Comprehensive raised flooring catalog covers raised floor tiles, anti-static mats and grommets with a massive selection of new, used and refurbished kits

Rich experience to identify and procure the floor system which best suits the needs of your specific project

Excellent customer service, competitive pricing, high-quality products and on-time delivery are guaranteed all time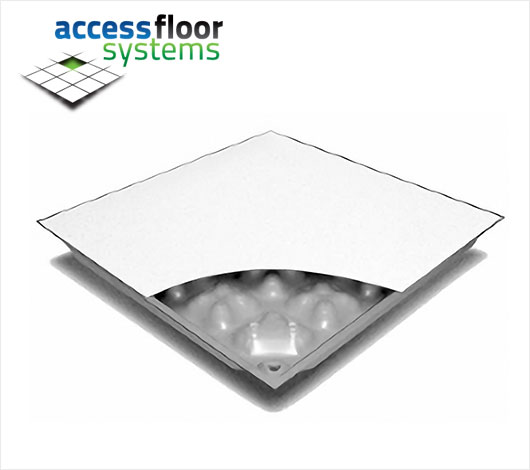 AccessFloorsSystems.Com Raised Floor Panels & Kits
Access Floor Systems.com, Inc.continues to provide a wide variety of access floor systems available and each has their own load ratings, specification and benefits; and offers both new and refurbished Raised Access Floor Systems. To learn more about these products and Access Floor Systems,