Low Profile Raised Access Floor System
HUIYA Low Profile Raised Floor System Benefits Your Business Interiors
Huiya is one of the leading Low Profile Raised Floor manufacturers in the global market. We design and produce complete line of low profile access floor panels, pedestals, under structure and accessories in meeting specific requirements in the modern offices, schools, hotels, institutions, and commercial interiors such as 5A offices, call centers, stores, casinos, and etc. Professional technical support and special customization for low profile raised access floor to valuable customers make your projects more profitable and budget-friendly.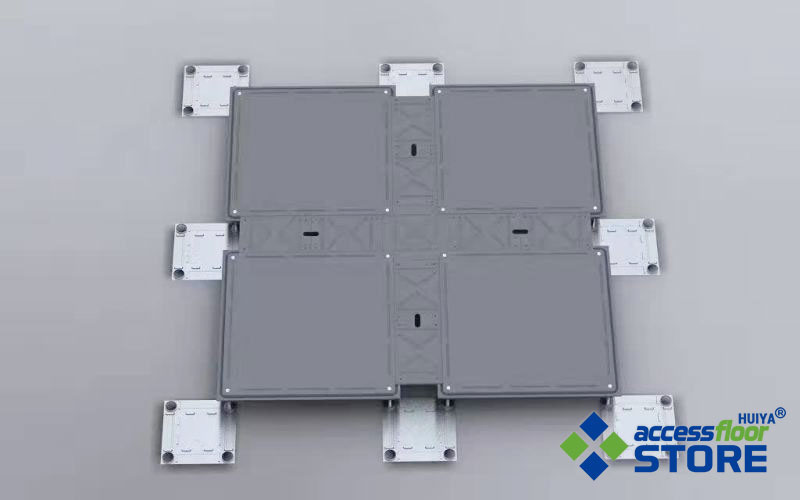 Low Profile Raised Access Floor System
Low Profile Raised Floor System is kind of modular raised floor, which is composed of lightweight high strength steel encapsulated panels in-filled with light weight cement or calcium sulphate and coated with epoxy powder, attached with flexible cable management trenches and optional electrical/data floor boxes. This Low-Profile Wire Management Flooring System provides large cable capacity and easy routing while retains maximum ceiling height. It is very suitable to apply in commercial interiors with the intelligent and cost-effective cable management system, whether used in a new construction, renovations or integrated into existing spaces. What's more, Huiya Low Profile Access Floor offers easy maintenance access for upgrades and repairs, accommodating a variety of floor coverings to decorate the space.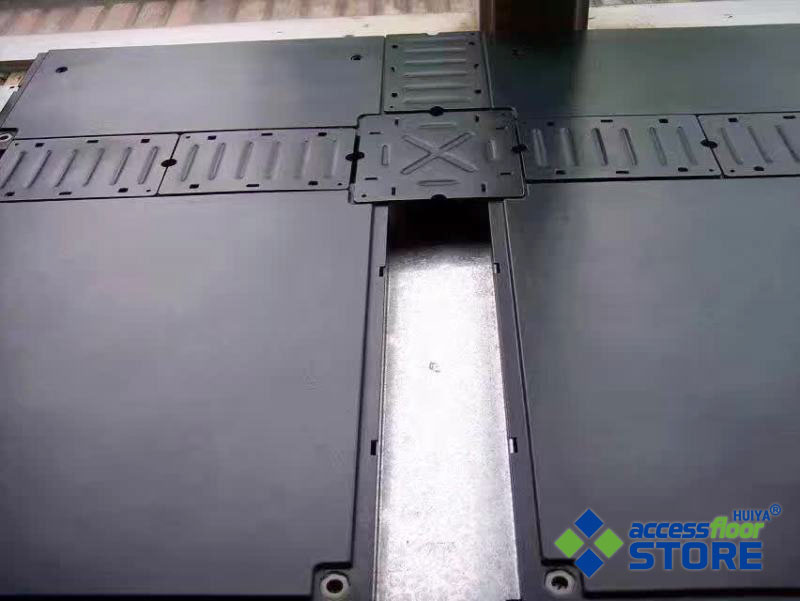 Low Profile Raised Floor System Structure & Specifications
Our Low Profile Access Floor Model: LP500-800, LP500-1000

Low Profile Panel Size & Material: 500mm x 500mm x 28mm steel cementitious or calcium sulphate structured access floor panel

Cable Trenches: Power, data and voice cables, or even facility pipes are organized distributed, and extended through Cable Trenches

Base Connector: Connect 4 pedestals (support one corner of four panels), no adhesives required

Built-in Pedestals: 40 mm-76 mm (1.57"- 3.00") height, 4 pedestals on four corners of the panel fixed on the base connector to support one panel

Central Cap: Install on the intersection of Cable Trenches

Flank Cap: Install on Cable Trenches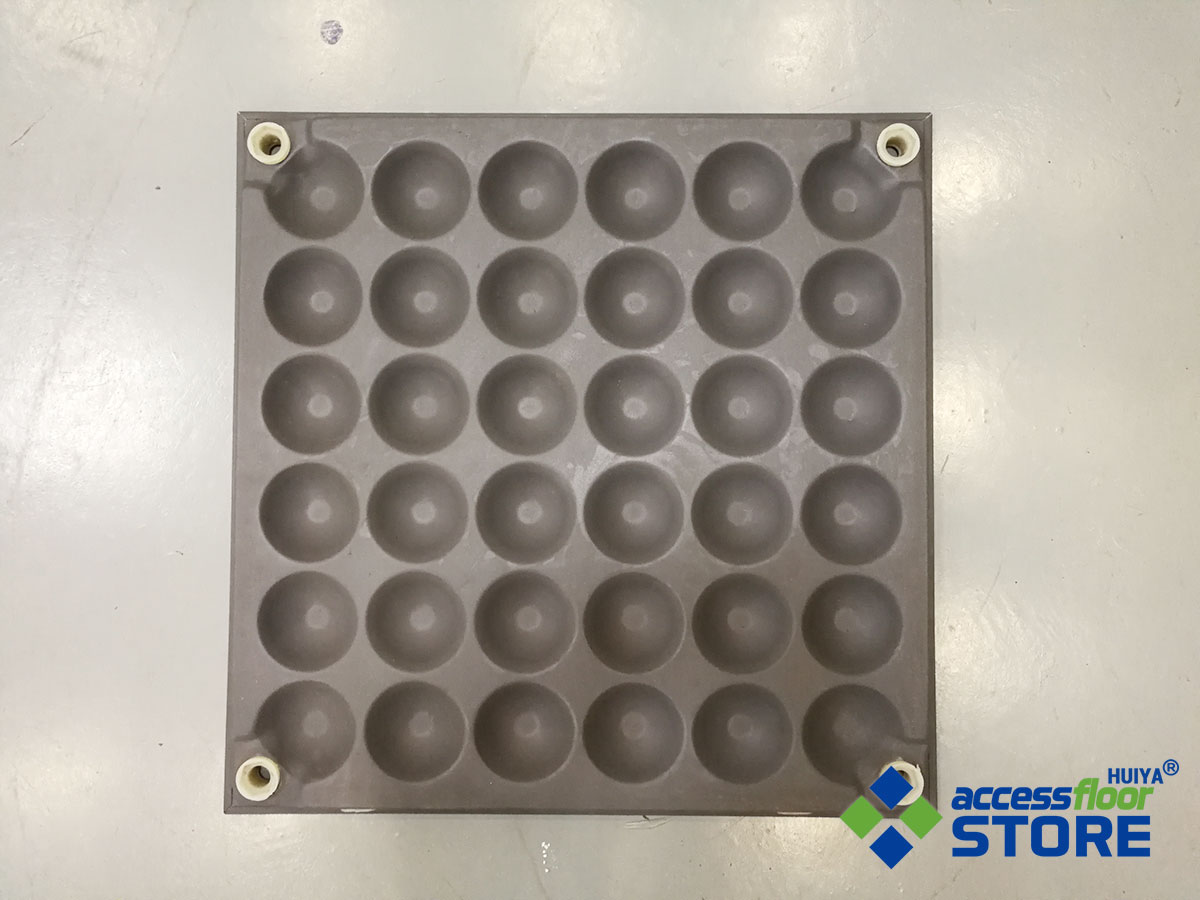 Low Profile Access Floor Load Capacity
Low Profile Raised Floor Load Capacity (Size:500×500×28mm)

TYPE

Concentrated Load

Impact

Load

Ultimate

Load

Uniform

Load

Rolling Load

LB

N

KG

N

N

N/m2

10passes

10000passes

LP500-800

≥800

≥3650

≥363

≥600

≥10700

≥17000

≥2878

≥2230

LP500-1000

≥1000

≥4450

≥454

≥670

≥13350

≥23000

≥3611

≥3012
Low Profile Raised Floor Advantages
Cost-effectively and High Quality. Save time and cost for install, upgrade and maintenance. All components are recycled and reusable.

Heavy Duty quick-connect steel panels. Extremely strong with a load-bearing capability exceeding 17,000 to 23,000 Lbs per square foot.

Easy to change layout and cable wiring. Intelligent cable management system and maximum cable capacity, easy routing, and extension of wires.

Infinite flexibility, completely adaptable for new construction and existing office buildings. It is an ideal solution for office flooring.