Glass Raised Access Floor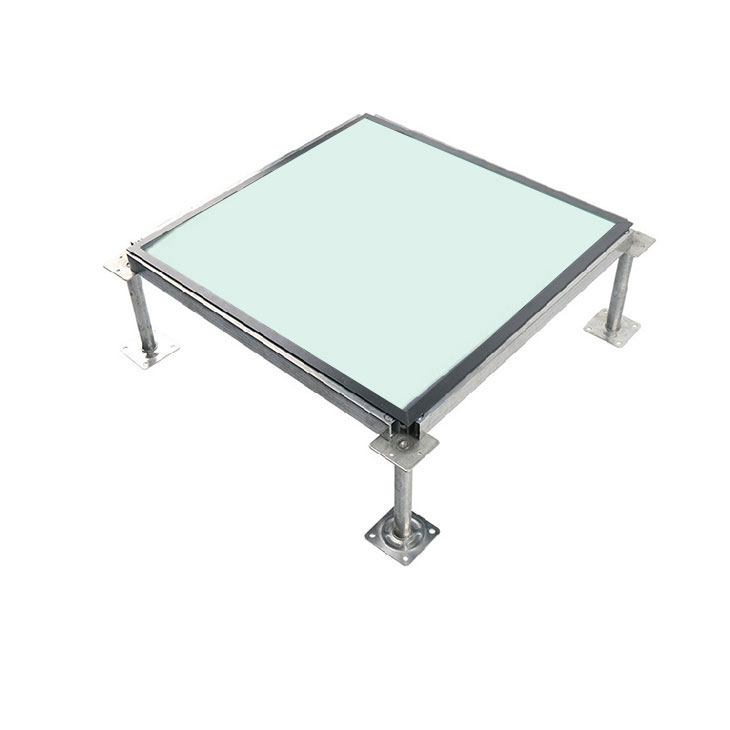 /ImagesProduct/Glass Raised Access Floor Panels.jpg
Glass Raised Access Floor
PRODUCT DETAILS
Glass Raised Floors - Tempered Glass Access Floor Panels
Glass Raised Access Floors are ideal for use in special area flooring schemes such as libraries and museums and are ideal for demonstration purposes. The glass access floor tiles can be combined with other materials and can also be used as a decorative element of the whole floor or the walkway. The interior of the installation can be seen from the top through the elevated glass floor. In order to achieve different dimming effects of the lighting under the floor, there are transparent panels, frosted glass, or stained glass to choose from, all come with features of high-resistance, acoustic, non-slip, impact-resistant!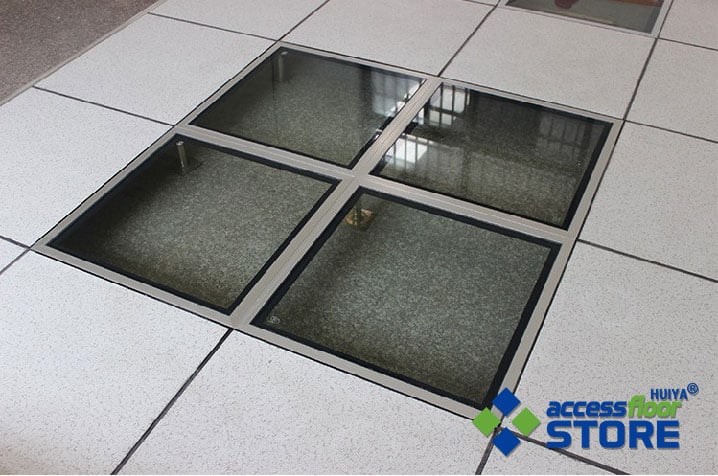 Durable Glass Raised Access Floor Tiles Manufacturer & Supplier
Huiya, as China's top supplier of raised floor systems, can provide affordable but very durable transparent or opaque glass raised floors - in addition to the standard format of 20mm thickness and 60 × 60 cm size, special glass access floor panels can be provided according to customer requirements. Our beautiful artistic glass raised access floor is compatible for whole range of Huiya raised floor system by using a unique designed strong steel frame.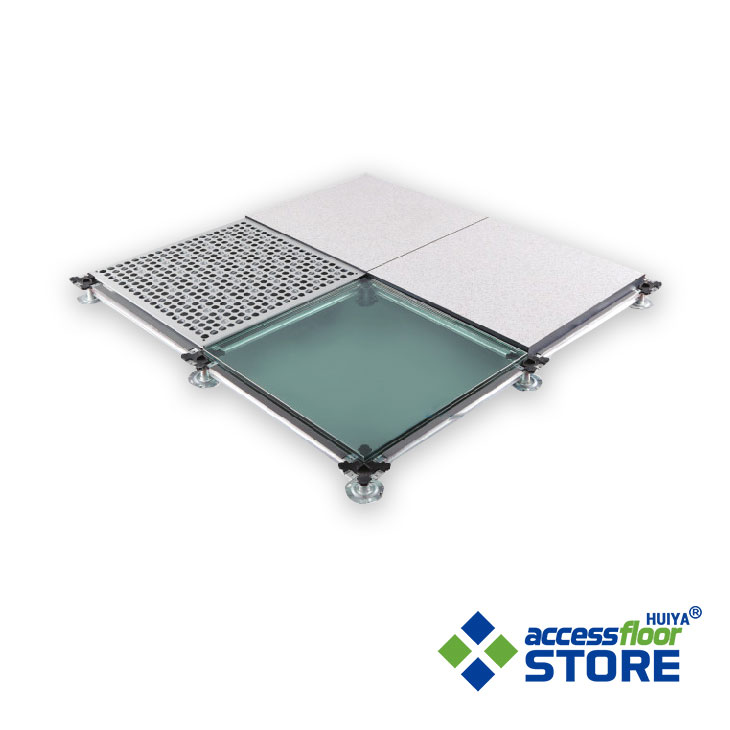 Basic Specifications & Advantages of Huiya Glass Raised Access Floor Panels
Material: Tempered, scratch-resistant glass access floor panel

Thickness: 20mm-36mm industrial-grade thickness, custom special thick accepted

Size: Standard format 60×60 cm, can be supplied in special sizes

Glass Types: Transparent, Frosted or Colored Glass Raised Floor Tiles available

Frame: Rushed stainless steel frame/flange, secured with clear silicone caulk/conductive edge trim

Pedestal: Height adjustable, galvanized and yellow chromized steel

Technical characteristics: High-resistance, scratch-resistant, acoustic, non-slip, antibacterial, security

Applications: Ideal in museums and spaces with special architectural requirements, can be installed with any of anti-static calcium sulfate raised floor, high-density woodcore raised floor, aluminum raised floor, all-steel access floor and other raised floor panels. Transparent glass panel is recommended where underfloor instrument observation is required.