Lab Flooring System - Access flooring for Laboratories,Laboratory Raised Floor Design
Looking for the cleanable, safe, high-quality floor for Laboratories? We are the reliable Lab Raised Flooring System supplier, providing abundant raised flooring for Laboratories, medical Labs, Specialist Labs, General Labs, featuring hardwood floor, bare steel access floor, laboratory carpet floor and PVC access floor. Our Laboratory access floor is designed for a busy, contamination-controlled environment.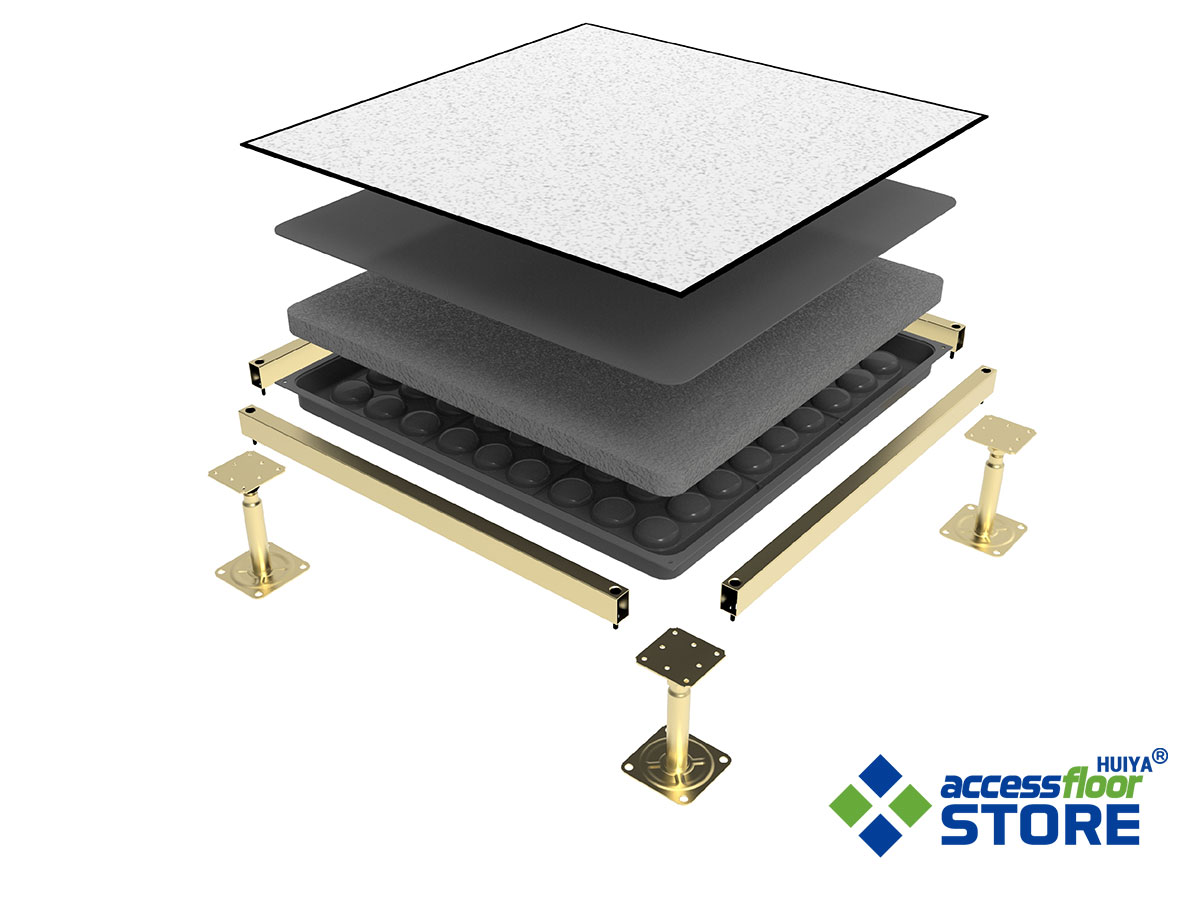 As we all know, laboratories have very high requirements for internal hygiene, because dust will have a significant impact on the progress and results of the experiment. Especially in chemical or biological laboratories, a little dust may cause pollution of products, so it also puts forward high requirements for interior decoration materials. With all that in mind, flooring selection is very important. To help you create the perfect bacteriostatic and cleanroom-like environment that staff depend on, one of the best Laboratory Flooring supplier Huiya offer custom Laboratory raised floor. All of our Lab flooring systems are seamless, eliminating the risk of bacterial growth and collection of dirt in crevices and cracks. They are also exceptionally easy to clean and decontaminate.
What Is Special About Our Laboratory Flooring Designs:
Wear resistance: It has super wear resistance, scratch resistance and impact resistance.

Low Cost: Our access flooring for laboratories furnish lasting beauty, ongoing safety and are among the lowest lifecycle cost options on the market.

Pollution Resistance: The surface is treated by UV, which has the ability of anti-fouling and anti-skid.

Antimicrobial Property: The surface is treated with antimicrobial agents to inhibit bacterial reproduction. It is non-toxic, harmless, safe and environmentally friendly.

Low Noise: Sound absorption effect can reach 15 DB.

Stability: The glass fiber layer in the middle makes the product dimensionally stable.

Diversity: Our Laboratory access floor system has excellent quality, rich colors and various patterns. It can be embedded with unique highlights and rich colors, showing a range of choices that reflect the high-grade decorative effect.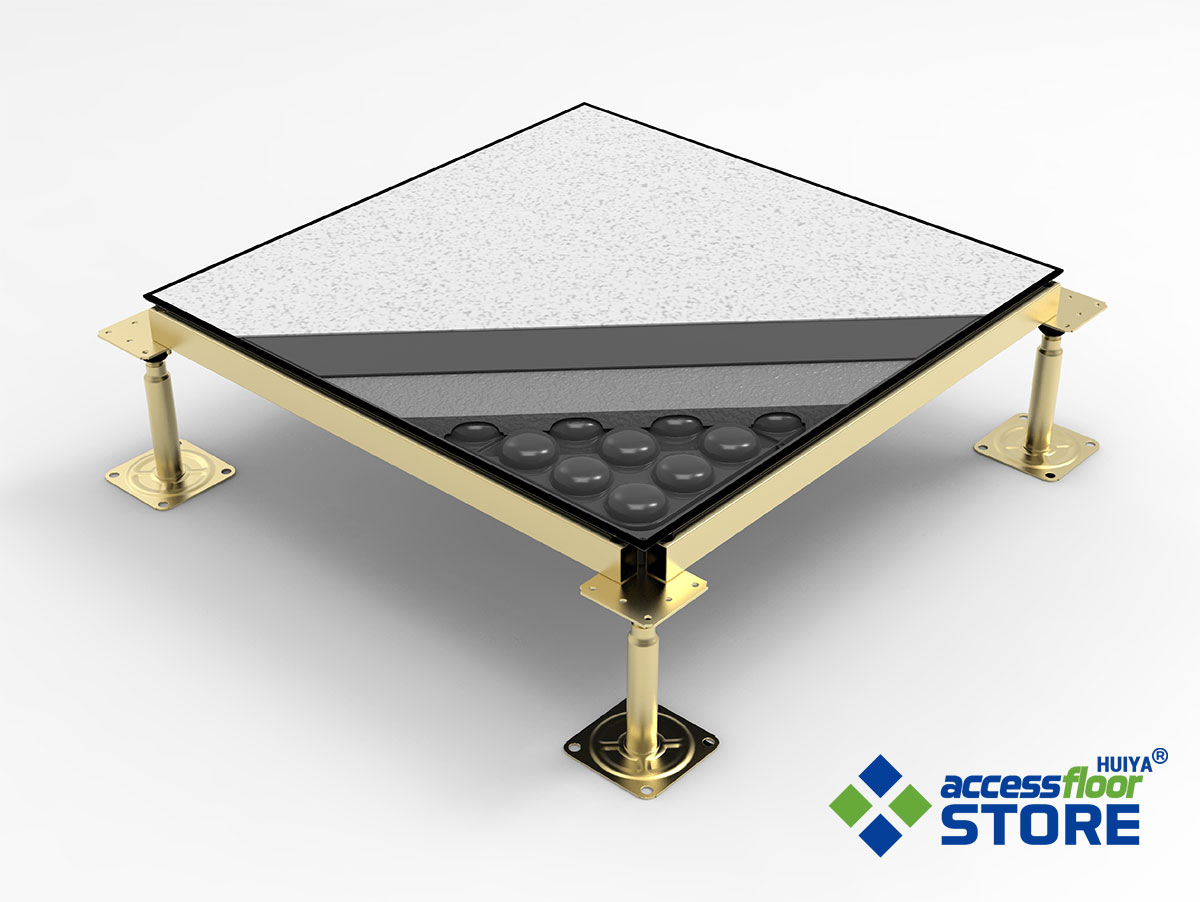 Huiya laboratories access floors has the characteristics of wear resistance and corrosion resistance. The surface layer is durable, easy to maintain and economical. Another word, it is the most economical. It is easy to lay, soft and easy to operate. The size is stable and does not shrink or crack. Uniform color inside and outside, durable. Reduce noise. Choose Huiya laboratory floor designs can be the guarantee of your confidence and wise choice!