Raised Access Floor Panels
Raised Floor Tiles - Access Floor Panels
Do you need several raised floor panels to manage your wires and cables and make them easy access to the flooring? Are you searching for high-quality raised floor replacement panels or other components to match your existing access floor systems? As one of the experienced raised access flooring product manufacturers and suppliers, Accessfloorstore.com is very willing to provide different types of raised floor tiles with different functions and professional technical service for you, hope to help you to modify and improve your raised flooring system in a data center and other required areas.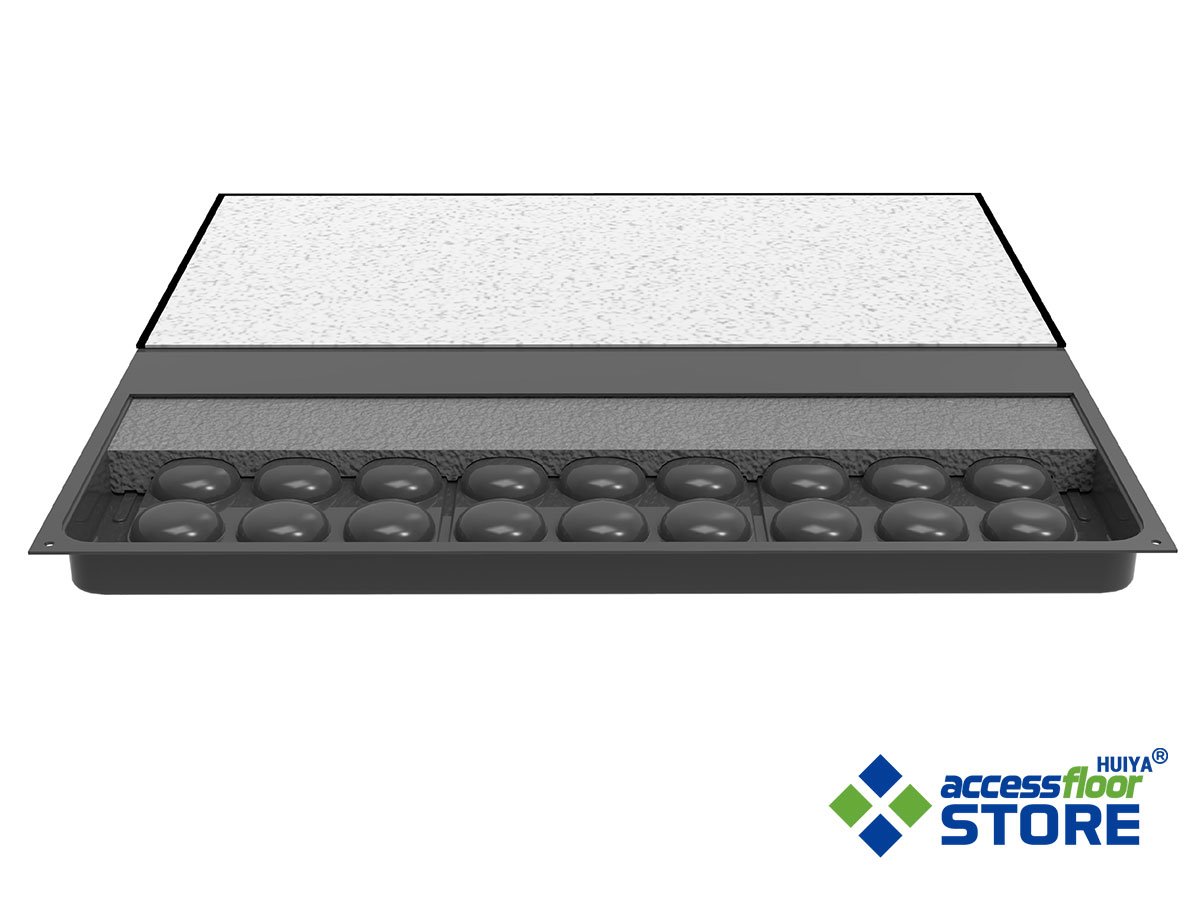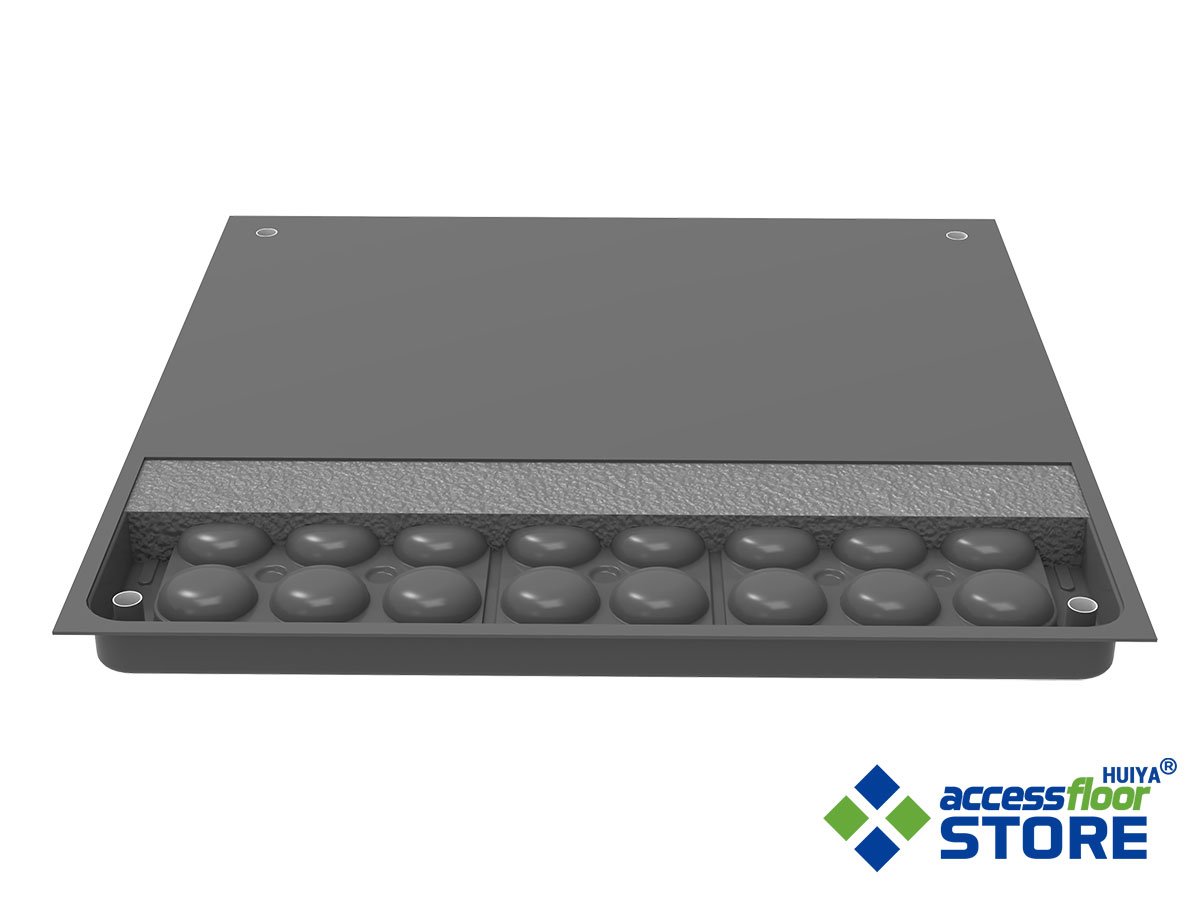 Raised Access Floor Tiles, Panels & Slabs Product System
Based on the demand of worldwide clients and the marketplace, we have our own access floor panels system develop and produce all-steel raised floor panels, concrete access floor panels, woodcore floor panels, aluminum raised floor tiles, calcium sulfate floor panels, bamboo top layer, carpet tiles, chipboard panel, PVC background, composite tiles, and more versatile floor panels. Different kind of panels has different benefits and applications, for example, the all-steel access floor panels are usually applied in data centers, computers rooms, and telecom closets with great electrical continuity, easy handling and installment, lifetime protection, and nonflammable features, woodcore floor panels differ from that, it's natural, economical, durable, without noise, waterproof, flexible, anti-skid, also has a hard texture, good sealing, and high wear resistance, which make it suited for educational, banks, computer rooms, call centers and data centers.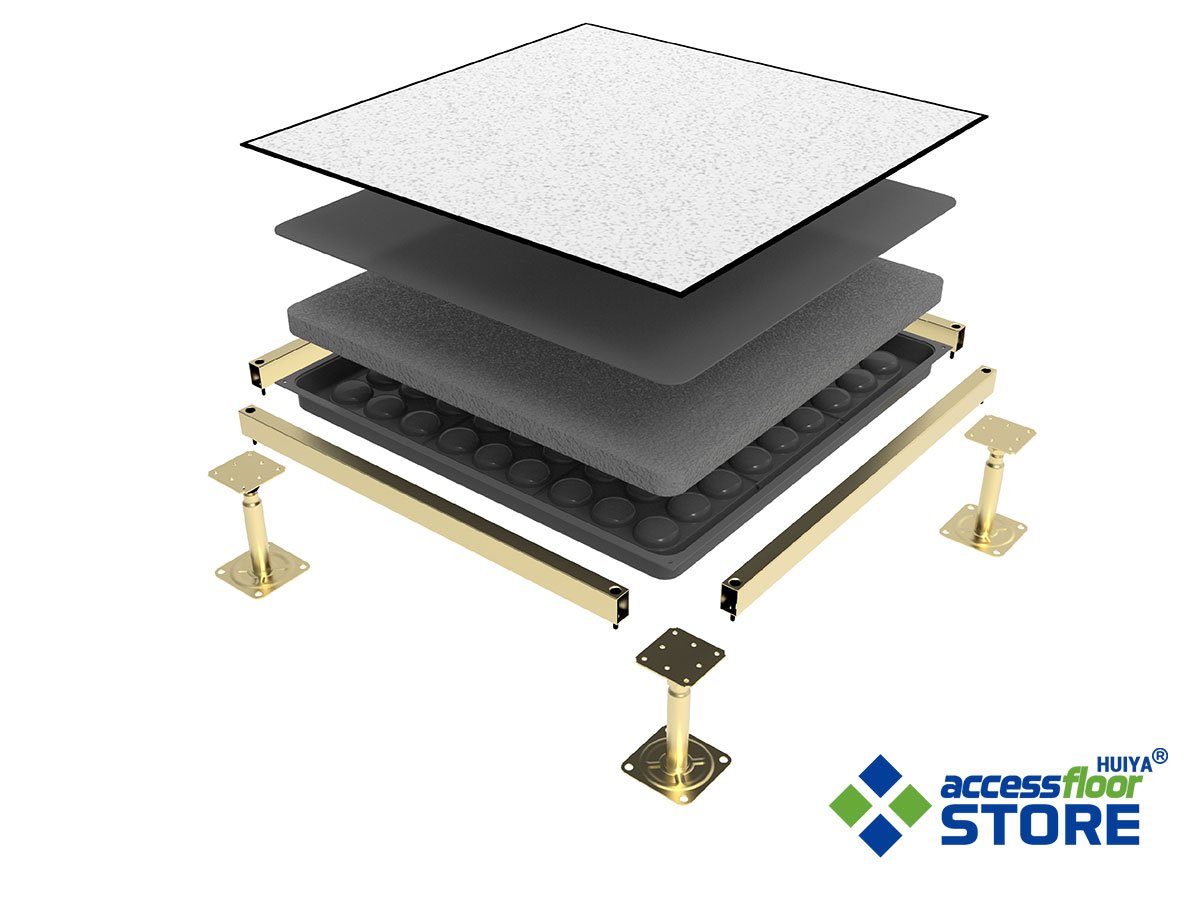 Why Choose Our Raised Floor Panels & Tiles?
Guaranteed materials and strict quality control. Our raised floor and floor panels materials are from our longtime cooperators and certificated channels, all raised floor components & accessories are tested strictly and then used in production to make sure high quality and durable access flooring panels.

Good reputation. 15 years of experience in raised access floor and flooring accessories production, sales, installation, and development make us more and more professional and specialized in the industry and earned a good reputation among a number of personal users, enterprises, and mechanisms.

Multiple certifications. We own lots of raised floor certifications at home and abroad: ISO9001, ISO14001, OHASAS18001, the national electronics industry standard GB/T 36340-2018, and more.

Advanced craftsmanship. We are always working on improving the floor quality and service, increasing product diversity and usage, we adopt advanced production and management equipment and the optimization of instruments and craftsmanship are going on continuously, trying to be a leader in various raised flooring applications.

Products advantage. Our concrete floor tiles, all-steel access floor panels, and other types of raised floor panels provide good loading capacity for your flooring system, make cables and wires removable but with great sealability, water, fire, sound, and decay insulation, non-slip and comfortable to walk on, more importantly, our access floor tiles are absolutely low profile with reasonable price.

Competitive access floor panel prices. We are always trying to provide the most cost-effective raised floor solutions, you can estimate the total cost with our raised floor budget calculator, save the floor cost as much as possible