Office Flooring System - Raised Floor For Office, Access Office Floor Design
Looking for the raised floor for the office? HuiYa provides General Office Environment Floor based on the requirements, featuring hardwood floor, bare steel access floor, office carpet floor, composite floor, and stone-plastic floor.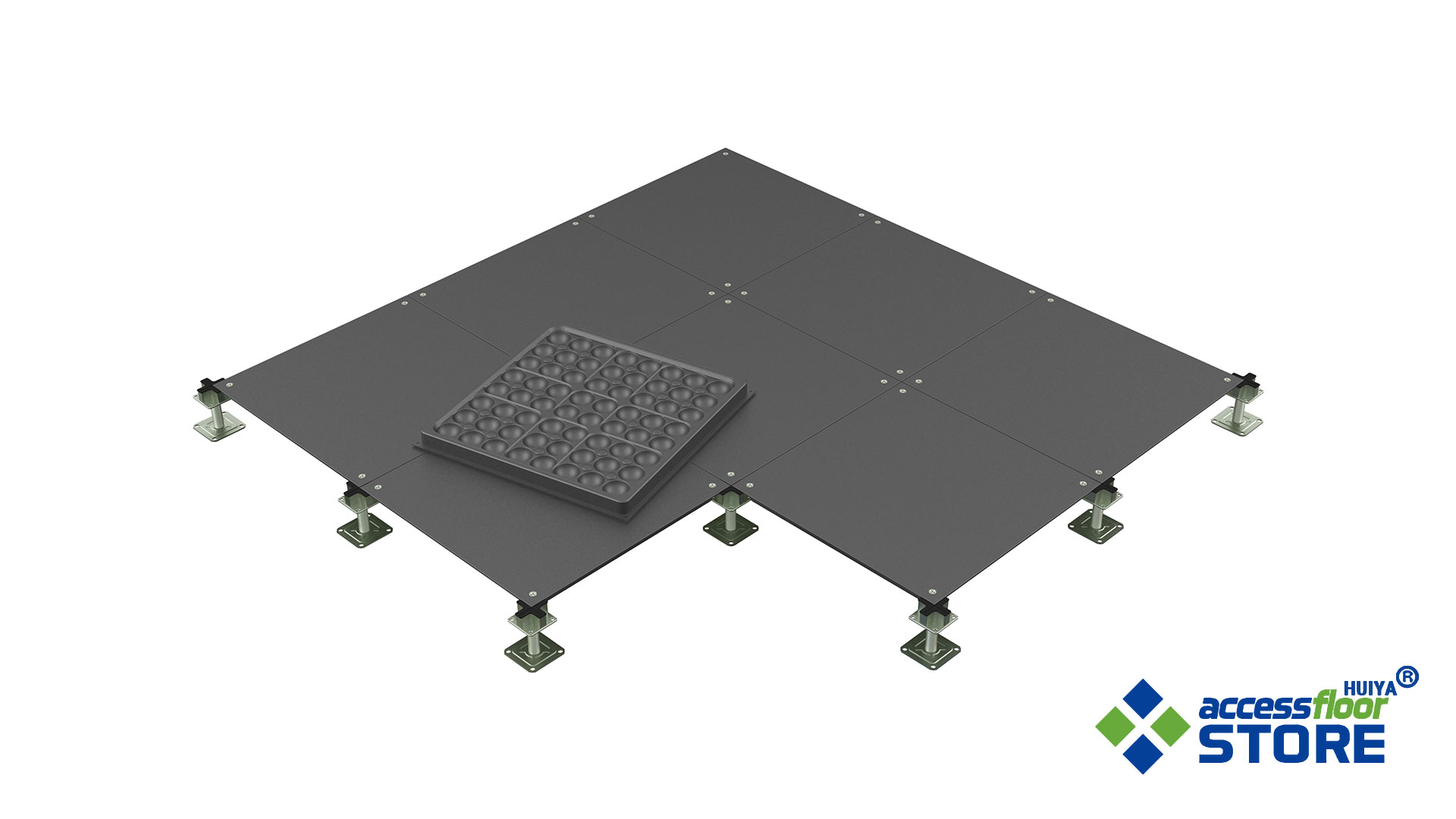 The quality of office decoration sometimes directly reflects the image of the company, and the floor is very important in office decoration, Not only does flooring contribute to a room's aesthetic, but also its functionality and level of comfort. which could also be a crucial need for employees. HuiYa's office flooring designs allow for an ergonomic and dynamic feel or a warm, homelike option. Yet whether the wanted designs are more exciting and refreshing or more traditional, cleanable, comfortable and classic, flexibility is crucial to facility designs, and one of the best access floor suppliers, Huiya has what you are looking for.
Huiya Office Raised Floor Main Types & Structure
Huiya provides top-grade office raised floor in a variety of materials to meet the different needs of customers. The following is the structural display of our main office raised access floor:
Encapsulated Calcium Sulphate Raised Floor Structure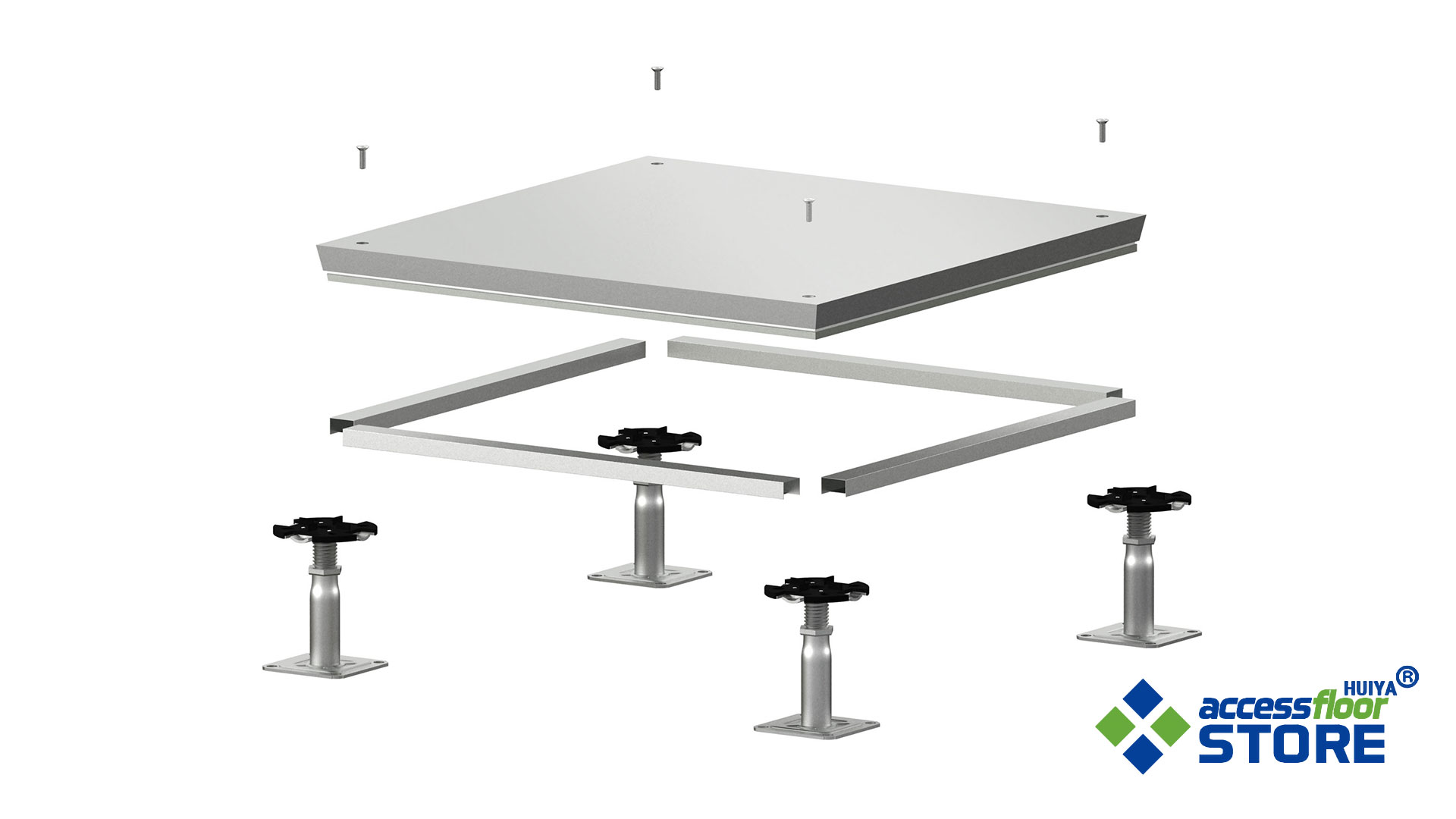 OA Steel Office Raised Floor Structure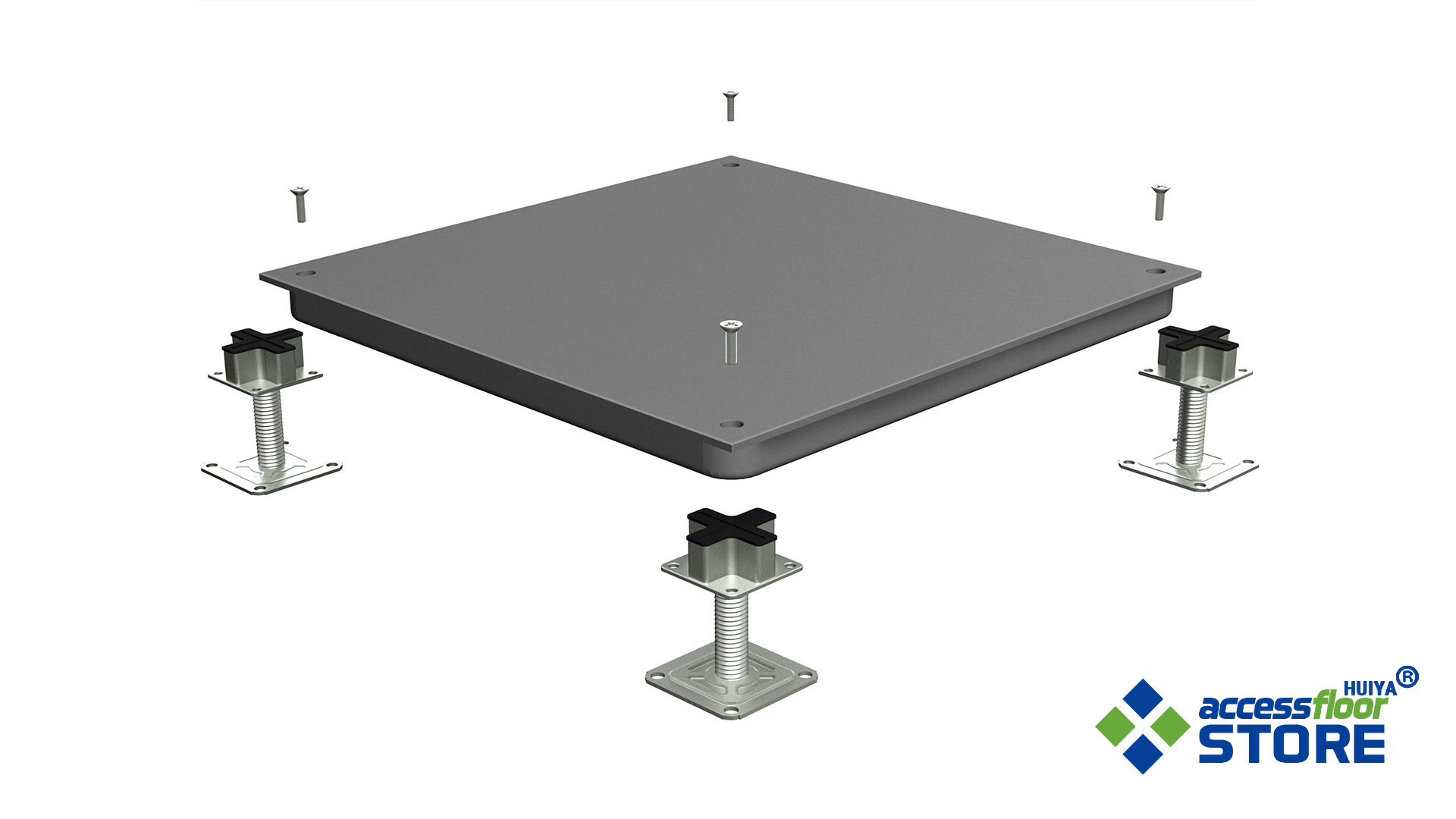 Nichas GRC Cement Raised Floor Structure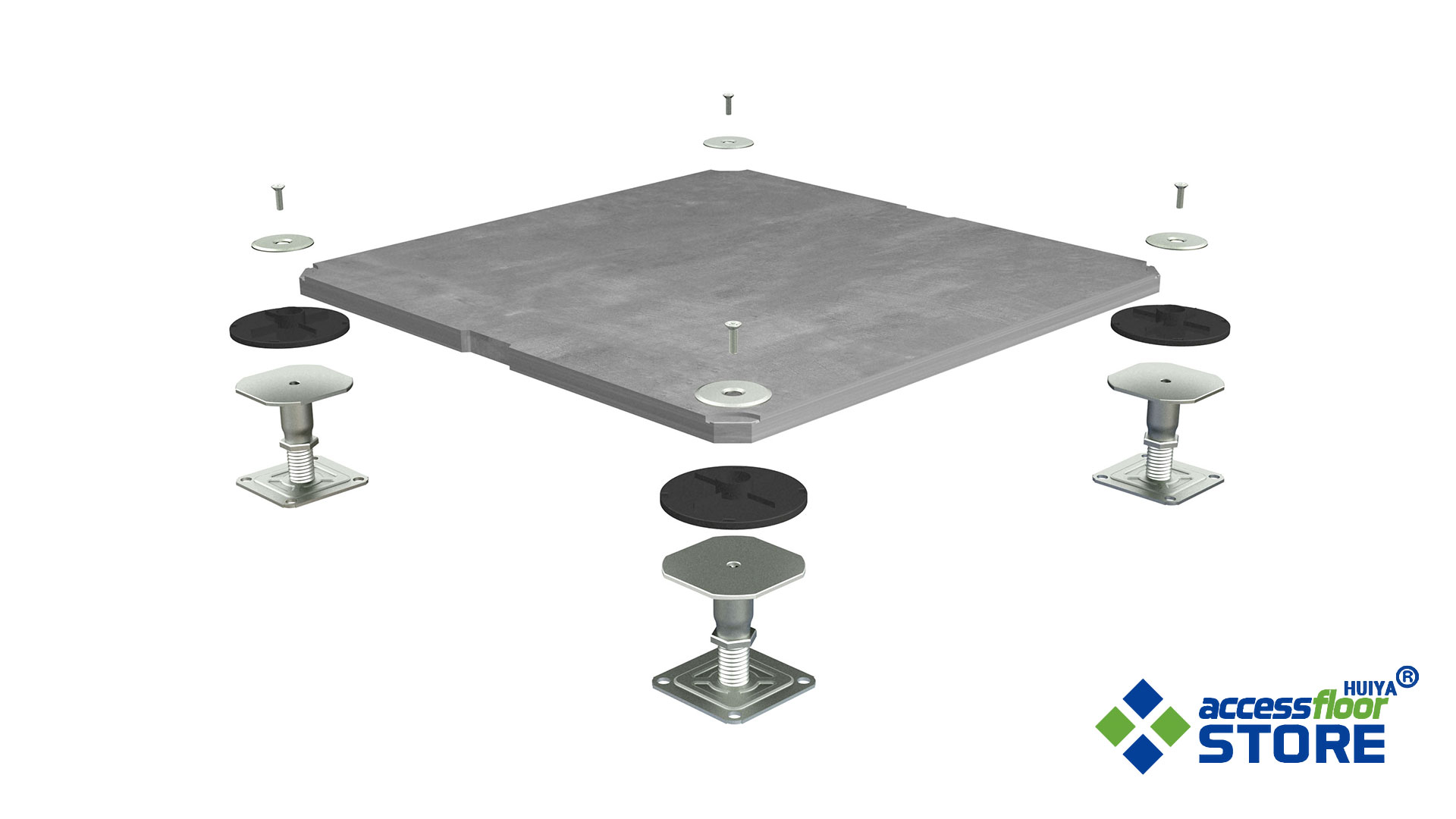 What Is Special About Our Office Flooring Designs:
Cleanable and Environmental-Friendly - Our office raised floor is made of excellent materials with a cleaning guarantee. People are the most important property of the office, whether the office decoration materials are environmentally friendly affects people's physical and mental health. Choosing environmentally friendly decoration materials will enable employees to recognize the humanistic care of enterprises and prove efficiency.

Decorative and Wear-Resistant - As a public commercial environment, the use frequency of office floor is much higher than that of the ordinary families. Our access floor for office building is decorative and hard wear, provides more flexibility because each tile or wood can be replaced individually without any mess and noise.

Various Styles and Patterns - Our office flooring system comes in different styles and patterns, giving the managers a range of choices that reflect the brand and aesthetic of an office.

Sufficient Weight and Mass - Heavy grade or extra heavy grade systems increase weight-bearing abilities.

Flexible - Flexible in any configuration, modifications to cabling can be made quickly and easily.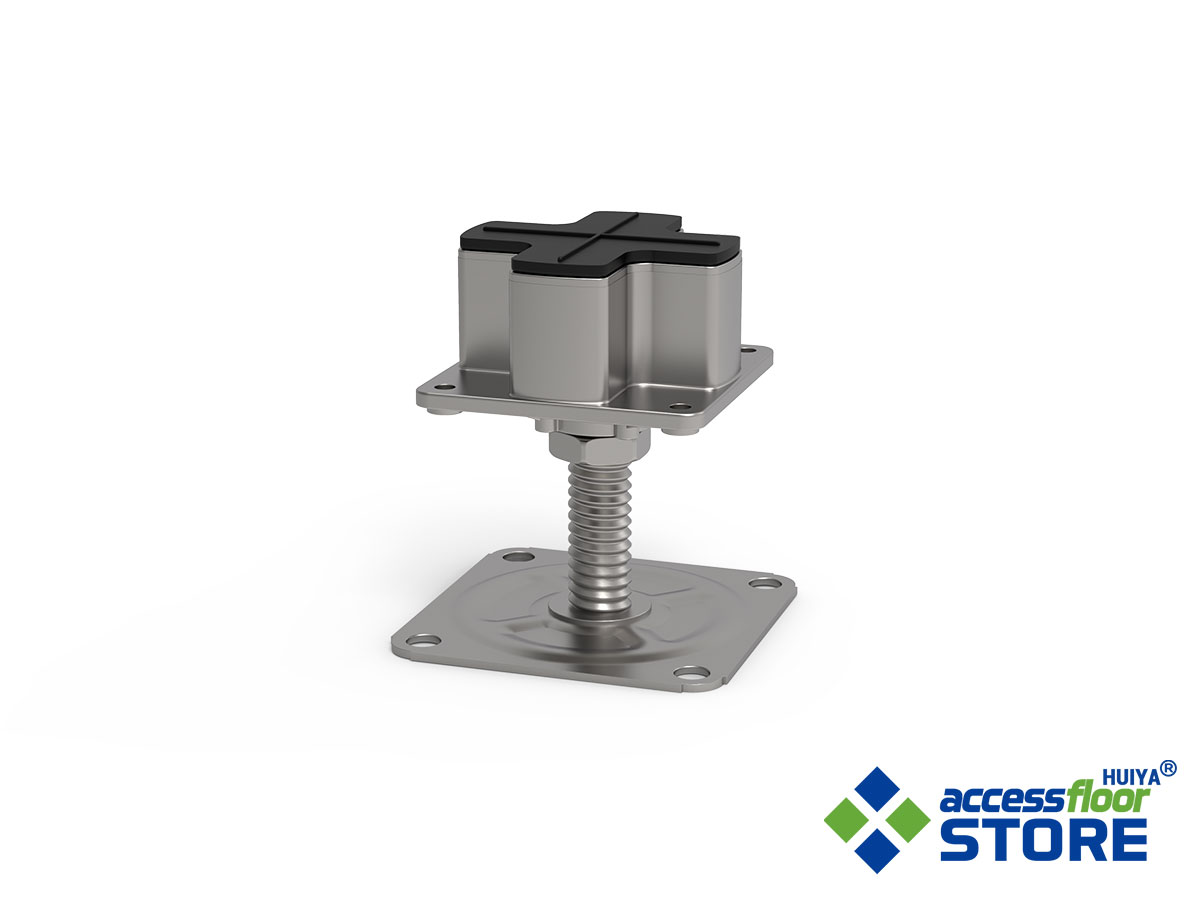 Choose Huiya Office Access Floor You Can Enjoy:
High Quality - Huiya has leading office building engineering, accessory cost control skills, which make the office floor products cost-effective. Customers can find satisfactory access flooring with high-cost performance and good quality.

Rich Experience - Huiya specializes in office flooring installation business, we have rich flooring installation experience and advanced site management system in 5A class office building or large business place installation.

Offer Various Raised Floor, Stable Stock - Huiya has abundant office floor supporting products (customized bracket, cross brace, self-adhesive copper foil, homogeneous and transparent anti-static PVC floor, auxiliary materials), providing customers with a set of access floor, design and maintenance programs.

Best Service - We have perfect after-sales service for office access floors, including project return visit, floor maintenance, and service archives completed.

On-Time Delivery –All office flooring systems here are manufactured with precision and delivered within the stipulated time frame.