Best Clean Room Flooring Solutions - Anti-Static Raised Floor, Self-Leveling Floor, ESD Vinyl Floor, Terrazzo Floor
Whether it is in an industrial purification workshop or a biological clean room, effective control of environmental pollution can ensure the safe production of large quantities of sensitive products. Therefore, the floor of the clean room is required to meet specific specifications: the ground should be good in integrity, flat, not cracked, wear-resistant, impact-resistant and moisture-proof, high class fireproof, and should not be easy to collect static electricity and be easy to remove dust and clean. In order to meet the above requirements, currently commonly used clean room floors include anti-static raised floors, epoxy self-leveling floors, ESD vinyl floors, fire-resistant terrazzo anti-static floors, etc. In this article, let's deeply get to know the definition, benefits, and practical application places of these four kinds of purification workshop floor plans.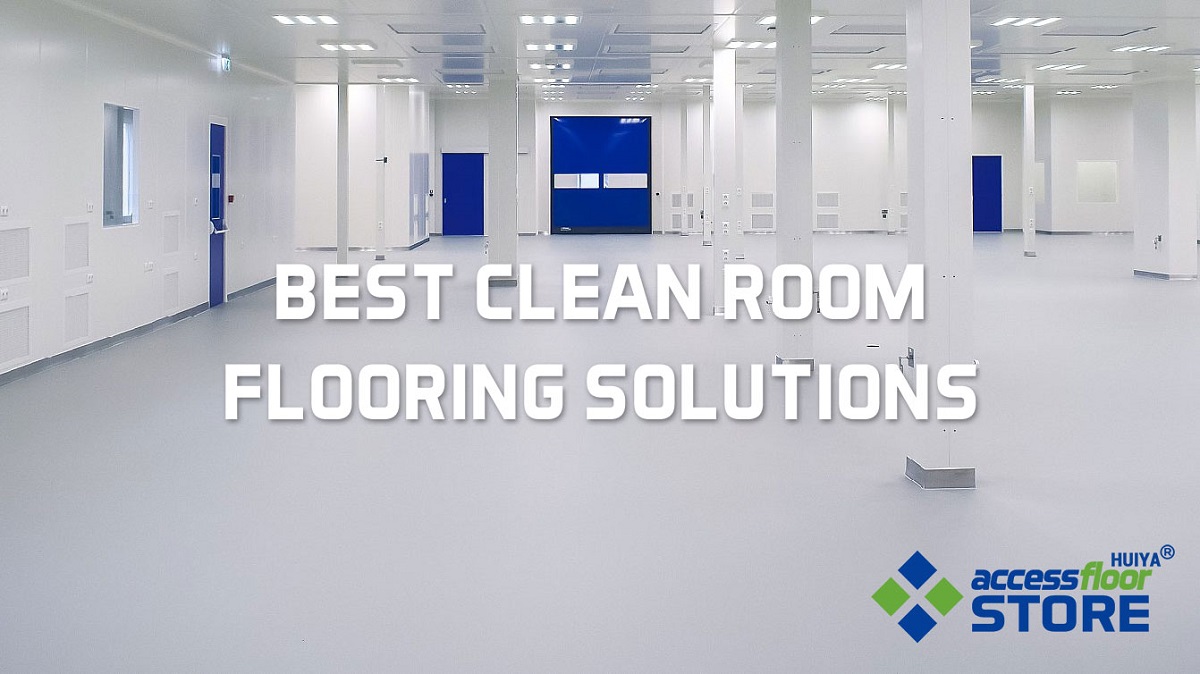 1. Anti-static Raised Floor System
1) Introduction
Raised floor generally is a highly resistant access floor system of lightweight concrete-filled steel panels or a fire-treated high-density wood chipboard core galvanized steel tiles that are installed on aluminum pedestals or crossbars depending on the application. The application of this product is very varied, since it has characteristics that allow its functionality to collaborate with comfort and flexibility. The raised floor system offers adequate space to allow structured wiring, electrical installations, air conditioning, potable water pipes and drains to pass through. With the special anti-static finish, raised floor can permanently conduct or dissipate static electricity, this is so-called Anti-Static Raised Access Floor System For Clean Room.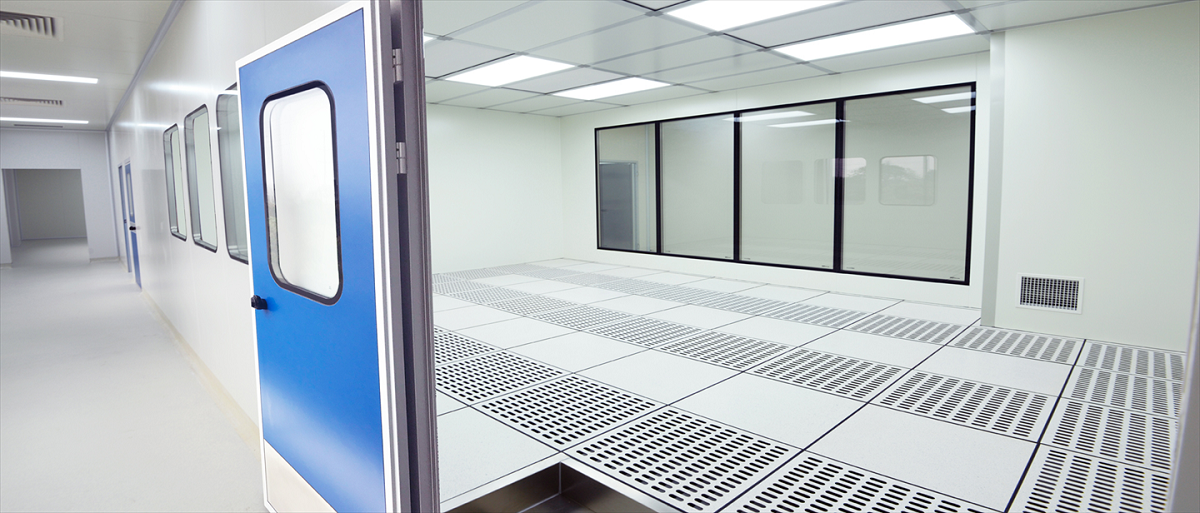 2) Performance Features & Advantages
Extreme durability, great loading capacity, extraordinary wear resistance, long lifespan.

It contains acoustic properties, which absorb annoying noises.

The adaptability to any interior space of the company and the flexibility that facilitates renovations.

The variety of designs that have related to the air conditioning or heating system.

The best air control and distribution that provides a unique air quality over the work environment.

The ability to reuse in the event of a remodel, optimizing product cost and installation times.

The surface panel finishes use the materials with electrostatic conductive and chemical resistance features, such as ESD vinyl flooring, edged with rubber trims.

Safe and comfortable, non-slip, fireproof, weather-resistant, corrosion-resistant

It is easy to maintain, changes can be made even during the execution of the work.
3) Ideal Applications
Huiya anti-static raised floor is suitable for large-scale electronics factories, semiconductor factories, optoelectronic industries, electromechanical rooms, constant temperature and constant room laboratories, and 100-level clean room projects.
2. Self-leveling Epoxy Flooring
1) Introduction
Epoxy self-leveling flooring is made of epoxy resin as a film-forming material, which is processed by adding various additives, pigments, fillers, etc. It is a solvent-free, self-leveling, dense particle epoxy floor coating.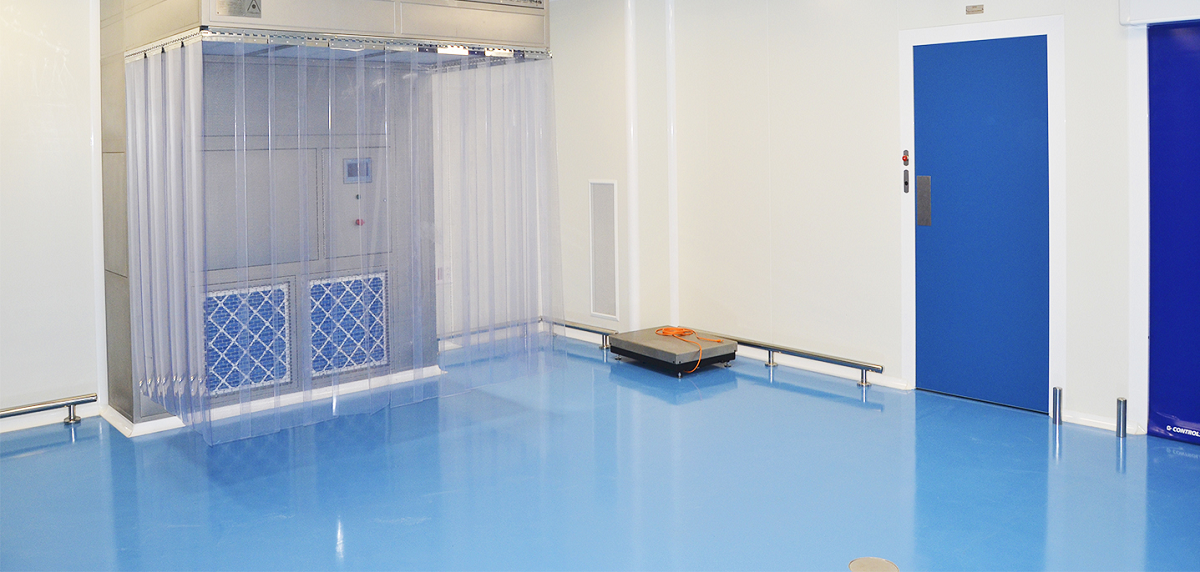 2) Performance Features & Advantages
It is made of solvent-free epoxy resin, high-quality curing agent and conductive powder.

The surface is smooth, beautiful, mirror-like, and has a good decoration, which can meet the requirements of 100 cleanliness levels.

Acid, alkali, salt, oil corrosion, especially strong alkali resistance.

Wear-resistant, pressure-resistant and impact-resistant, with certain elasticity.

Moisture-proof and antibacterial.

The integrity is good, the film formation is more than 1mm at a time, and the construction is simple.

The combustion performance is class B1 (flame retardant).
3) Ideal Applications
Self-leveling floors are used in the electronics and microelectronics industries that require a high degree of cleanliness, beauty, dust-free, sterile and anti-static, pharmaceutical industries that implement GMP standards, and blood products industries. In the design of medical workshops, self-leveling floors are often used for clean room floors in new or newly built Class C factories.
3. Anti-static Vinyl Floor (PVC Floor)
1) Introduction
PVC anti-static floor is made of polyvinyl chloride resin, with conductive materials, stabilizers, plasticizers, colorants and other auxiliary materials, and is made by a special processing technology using the electrostatic conductive network formed by the interface of plastic particles.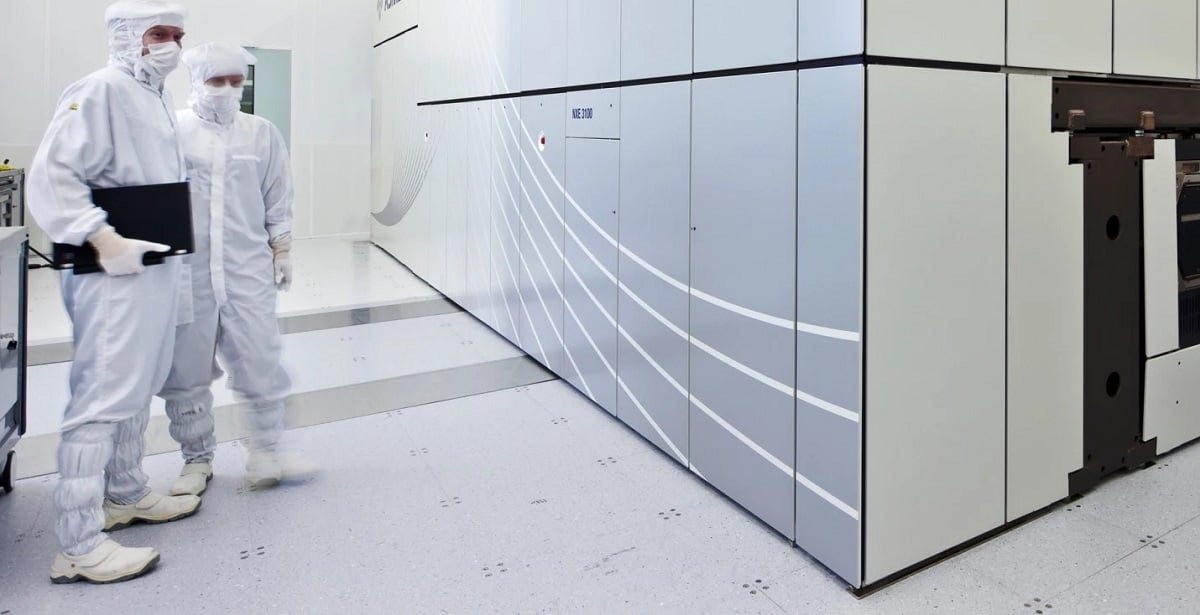 2) Performance Features & Advantages
Conductor materials are evenly distributed on the entire floor tile, making it permanently conductive

High mechanical strength, strong bearing capacity

Smooth and non-porous surface, good chemical resistance; good decoration effect for indoor, convenient and fast construction

Easy to clean and maintain; Has good abrasion resistance, waterproof and chemical resistance performance

Uniform specifications and color maintenance

Anti-aging, low dust production; Combustion performance is B1 level (non-flammability).
3) Ideal Applications
Anti-static Vinyl Flooring is suitable for places requiring anti-static electricity, such as electronics, microelectronics, computer rooms, power dispatching rooms, precision instruments, and purification plants. It is often used in the cleaning of class C plants where the old medical plant is cement or terrazzo Room ground renovation.
4. Nonflammable Epoxy Terrazzo Floor
1) Introduction
The anti-fire anti-static terrazzo floor can meet the strict requirements of permanent non-ignition, anti-static, high load-bearing, high cleanliness, wear resistance, aging resistance, corrosion resistance, fire prevention, beautiful appearance and easy maintenance, low or no cost, etc. , Achieve the perfect unification of the ground building characteristics and anti-static characteristics. In terms of performance, the anti-fire anti-static terrazzo can widely replace the PVC-type anti-static floor, rubber-type anti-static floor, epoxy self-leveling floor anti-static floor and anti-static ceramic tile on the market with more excellent cost performance.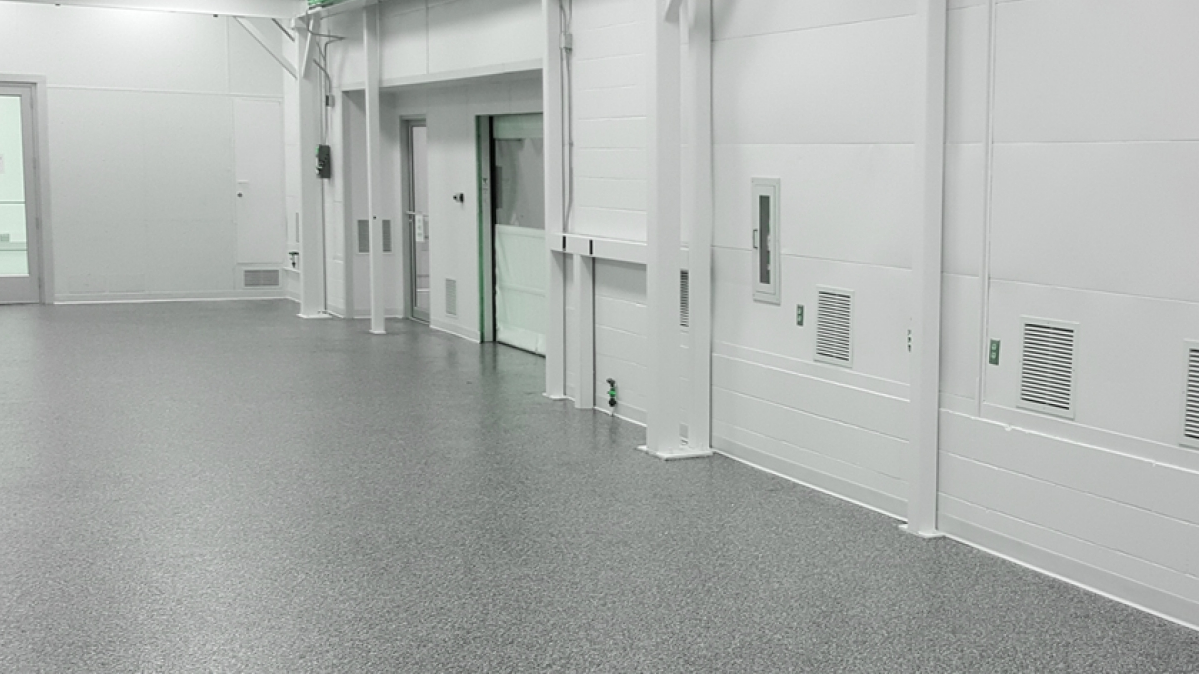 2) Performance Features & Advantages
Meet the requirements of the national construction industry and standards.

No cracking, high mechanical strength, load-bearing and compression, no fear of rolling by heavy trucks, no dragging of heavy objects, no shrinkage, and no deformation.

No ignition, aging resistance, stain resistance, corrosion resistance, no peculiar smell and no environmental pollution.

No dust, high cleanliness; cleanliness meets the requirements of high clean environments such as pharmaceuticals and chip manufacturing.

The basic type is the same as the traditional existing terrazzo construction process, which can be directly carried out as a civil engineering project.

Combustion performance is class A (non-combustible).
3) Ideal Applications
The unfired terrazzo floor is suitable for the environment where new buildings, machine rooms and existing floors need to be renovated in a large area or the environment with high cleanliness requirements and other environments with anti-static requirements. The condition is that after the completion of the civil ground cushion, Make a thickness of at least 3cm (leveling layer and surface layer). The nonflammable terrazzo floor is often used for the clean room floor of newly built or old Class A explosion-proof factory buildings.
If you are looking for the most economical and cost-effective flooring solution for your clean room or purification workshop, please do not hesitate to contact us. As a manufacturer dedicated to industrial and commercial flooring for many years, HUIYA will definitely help you save costs and time, to have the best clean room floor that increases production efficiency and create profits!