Huiya Tent Raised Floor - Best Commercial & Industrial Tent Flooring Option
From industrial storage, construction to medical treatment to events, large commercial and industrial tents provide flexible and spacious venues. When setting up a tent for an event, the floor is as important as other considerations such as lighting, core components, and ceiling options.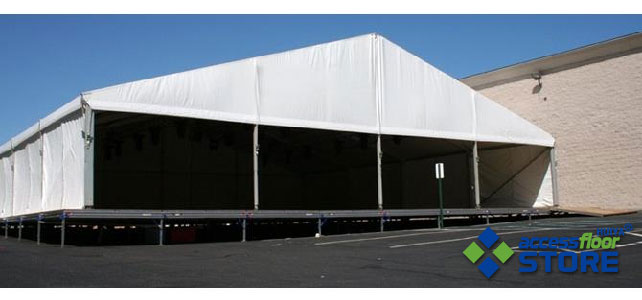 As we all know, modular flooring is one of the common types of industrial tent flooring. Because it is suitable for uneven surfaces, it provides a horizontal firm floor for the tent, and it can be covered with turf or carpet of your choice. As a kind of modular flooring, Huiya raised floor system can be said to be the best solution for industrial tent flooring. why?
Tent Raised Floor Design Features:
Raised Floor System with steel support designed and manufactured by Huiya, the assembly can be matched with the terrain site and support equipment to adjust, bearing a load of over 500kg / m², to ensure the safety of activities during the period.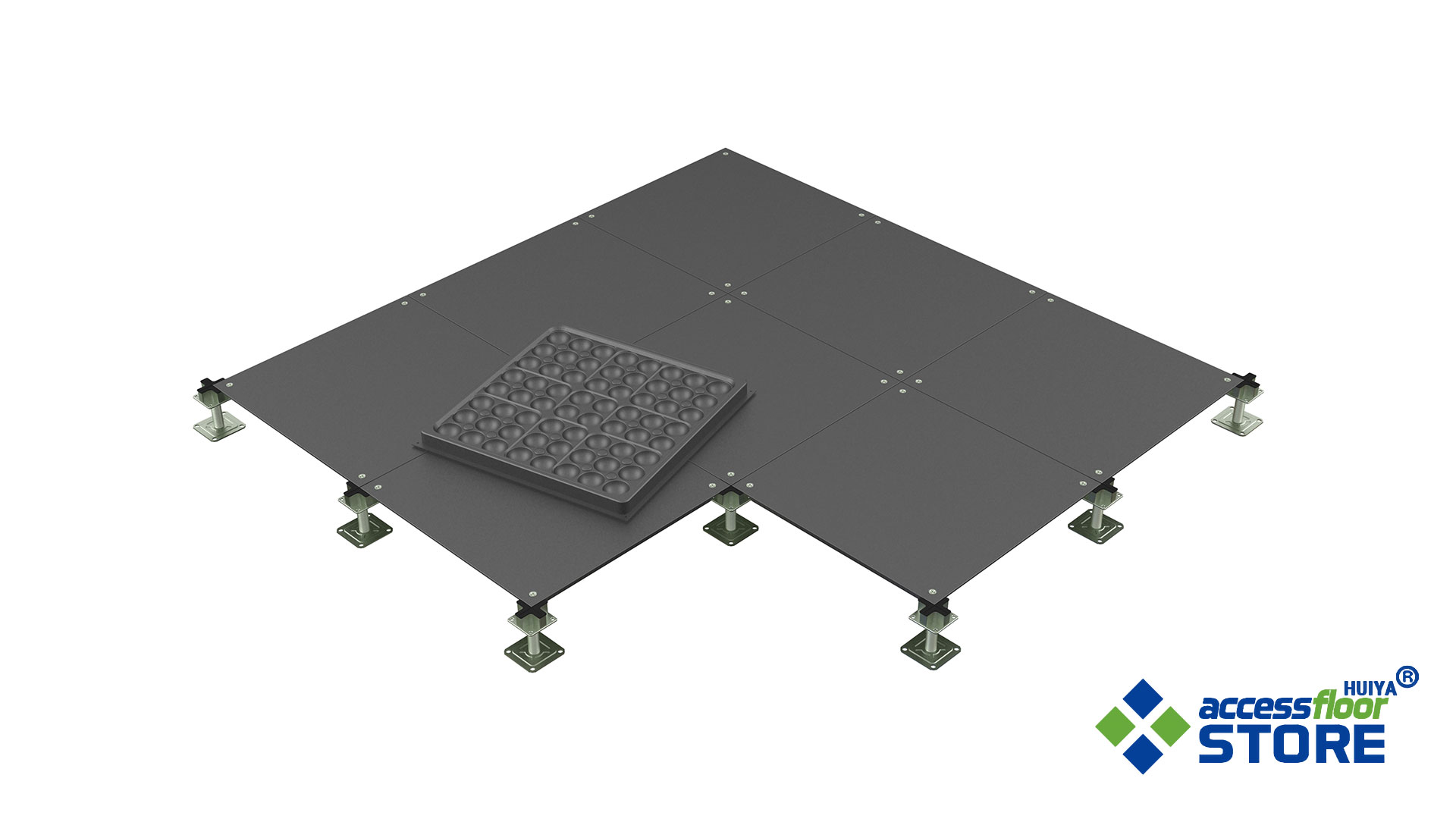 Performance:
Based on experience, the most common raised floor load capacity is 350Kg / m², which is enough to meet wedding, exhibition and business applications, such as low-level pedestrian flow of common requirements. The high load capacity to support is over 500 Kg / m², for example, there is a high pedestrian traffic, concerts or where there may be a vehicle or machinery.
Technical Details:
Height range: at least 40cm up to 200 cm (measuring range from the ground to the top of the pillar - the bottom of the floor).

Loading: over 800lbs/m². Depending on the raised flooring system and the structure / installation configuration used. Suggestions can be made for different cases.
Advantages of Using Tent Raised Floor:
Increasingly, the market requires a reliable and safe support and level for temporary floors in tent, which is also an important factor in the design of raised floors. The use of a modular concept, even if the operator does not have relevant skills, but also quickly builds safe structure, without the use of special professional tools. Providing a safe and easy-to-install solution for any occasion where a temporary flooring is needed. It can be built on uneven and sloping ground, height up to 2m from the ground.
Huiya intelligent raised flooring system has been developed to meet today's industrial tent flooring demands. The excellent congruence of the individual elements and the relatively small number of components required not only make the Huiya access floor system quick and easy to install, but also create a good visual impression of the tent floor with diversified coverings such as vinyl floor tiles, HPL tiles and carpets.