How to select the right Vinyl Flooring?
How to select the right Vinyl Flooring?
  Have you scheduled a day to go look for Vinyl flooring? Have you decided on the shops where you will browse through every selection? What if we told you that we've developed a way to save you some market research time? By knowing more about vinyl flooring, you get to ask all the right questions to the floor seller.
  All you have to do is sit back and read for the next ten minutes. These ten minutes will save you hours of hopping from one floor seller to the next. They'll each recommend you the type of vinyl flooring you require from the limited ones they have.
  In this post, we're going to explicitly reveal the varied types of vinyl floorings. Within just a few hot minutes, you'll know better about planks, tiles, and sheets than the seller.
The different types of vinyl flooring
  Vinyl is made from materials designed to resemble natural sources like wood and stone. It has different types and layers meant to meet the varied requirements of the designated space.
  Before we talk about their types, you may want an overview.
  Vinyl PlankInterlocking or floating floors that click together. Can DIY.
  Vinyl TilesLay, or peel and stick floors. Also, comes in interlocking or floating styles. Can DIY.
  Vinyl SheetsCan be rolled over the subfloor and fixed but requires a professional. Cannot DIY.
Vinyl plank flooring
  Vinyl plank flooring can mimic the look of solid hardwood, giving your home a warm but expensive feel. This is why they are also called luxury vinyl planks. These planks are designed with the texture and character of hardwood such as hand-scraped or wire-brushed looks. This type of flooring can be used in commercial spaces. They are 100% waterproof and can be easily laid down with or without glue. If in case, there is heavy foot traffic and equipment, furniture, etc. then use the glue! Yes, you can DIY too.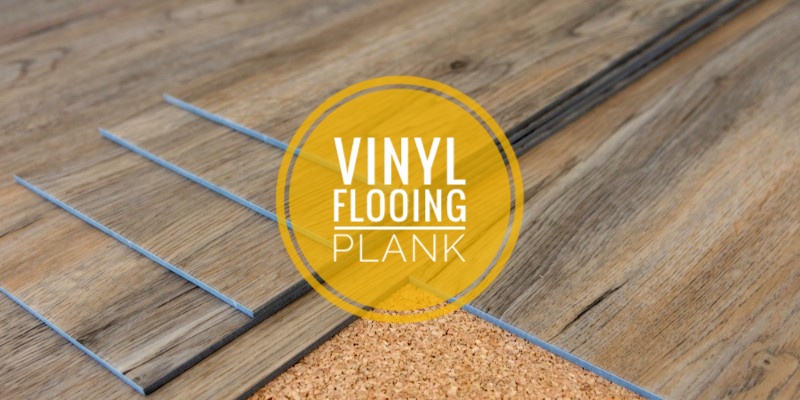 Vinyl floor tiles
  At a fraction of the price of marble or stone, vinyl floor tiles mimic the very look. These can be easily installed. For those, who love marble flooring but cannot afford it, there's always vinyl. They're 100% waterproof and are warmer. So, they are good for the cold winters, kids, and the elderly.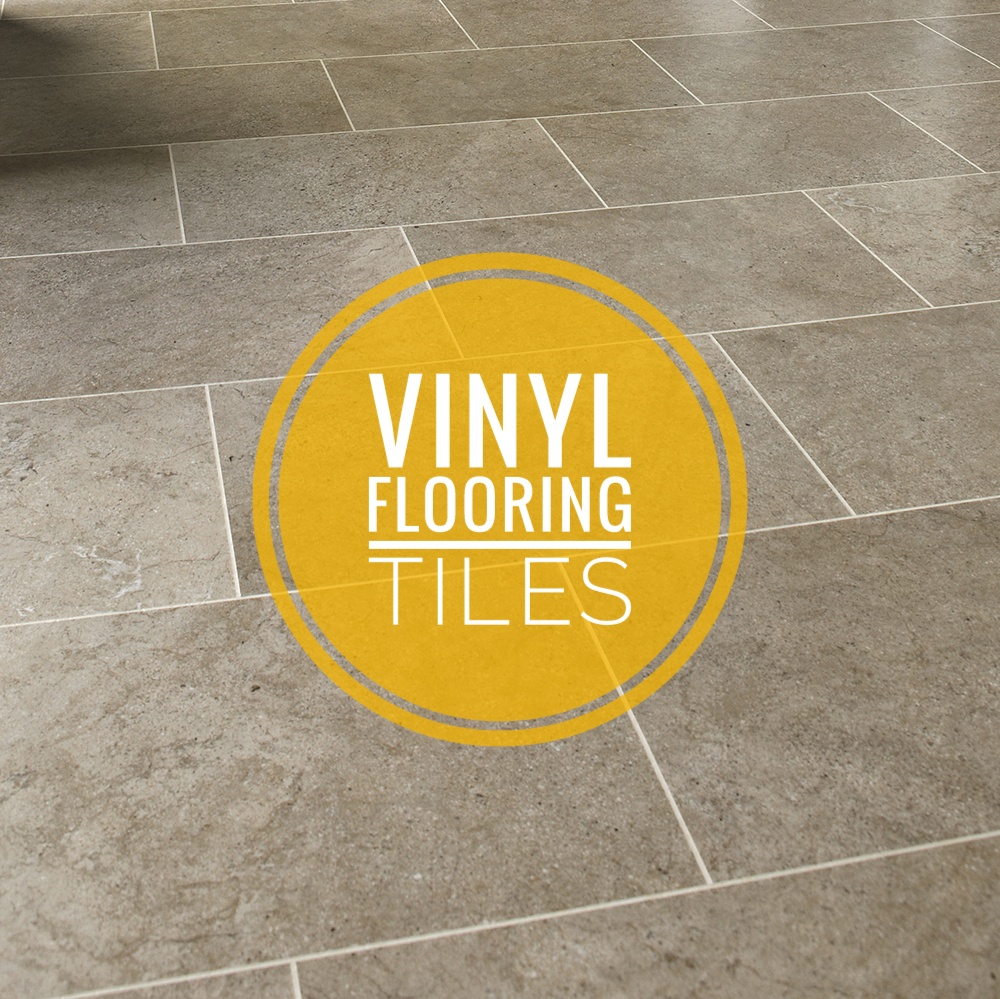 vinyl flooring rolling
  These are also known as vinyl rolls because they can be rolled across the room and installed over the subfloor. They come in rolls or sheets. Vinyl sheet flooring also resembles the stone or hardwood look. However, they are not as convincing as the vinyl plank or tiles because they come in a sheet form. The rolls are, therefore, cheaper to purchase. However, expenses are made for installation purposes as a professional is required to execute the flooring plan. Also, the sheets are not waterproof. Bummer!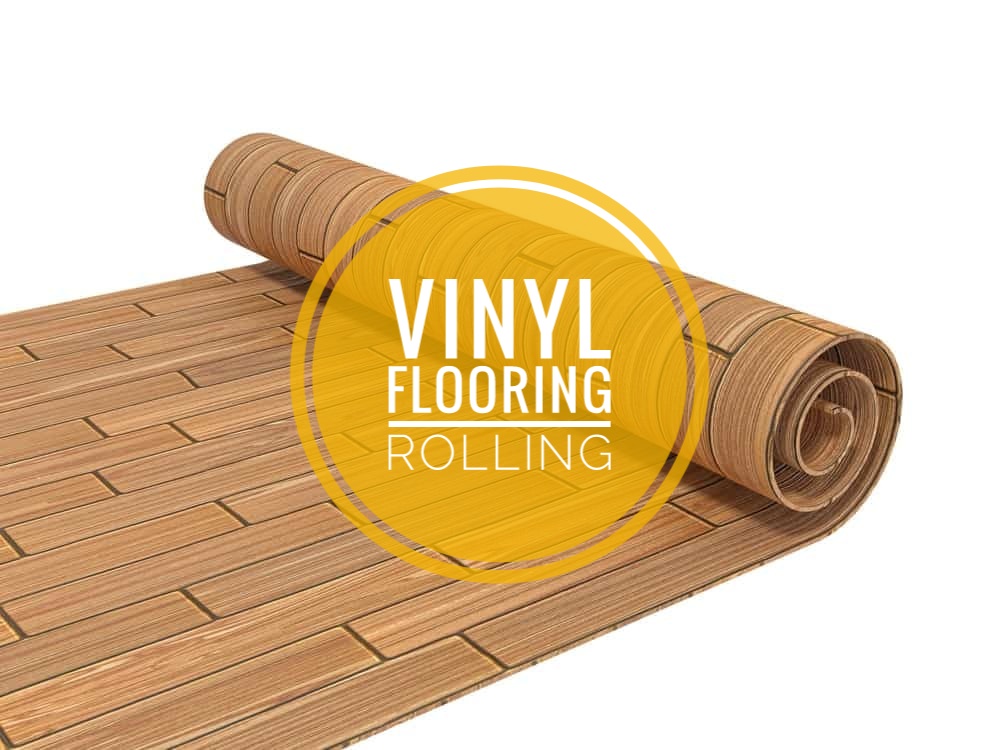 How to select the right vinyl flooring?
  It's always good to ask the right questions to vinyl floor sellers. This way, you get more information than what is being revealed.
  Here are a few questions you could the seller before making a buying decision.
Vinyl flooring for homes
  · Will I get these in a wood or stone look?
  · Are they available in plank, tiles, or sheets?
  · Which one is waterproof?
  · I wanted to buy affordable flooring but I have three kids running around the house. They keep dropping things and throwing stuff at each other. Can I take the vinyl sheet? – The seller's answer should be a straight No! They should instead offer you plank or tiles.
Vinyl flooring for commercial spaces
  · I am opening a gym facility. Will this vinyl tile be able to withstand heavyweight equipment?
  · I am setting up a restaurant space and we will of course have a kitchen. Which flooring is good for my restaurant?
  · Do these come in an interlocking or floating style?
  · What if I want something stronger? – The seller should suggest you a rigid core tile or plank option of WPC. It has a thick and durable wear layer meant for heavy foot traffic, and wear and tear.
 When you ask the smart questions, there are lesser chances of being duped into buying the wrong one. However, no seller would deliberately fool you into buying the more expensive one. Buying vinyl sheets will be super affordable but that is if activities are light throughout the year. If the activities performed at any premises, be it residential or commercial are heavy, sheets won't do the job. If you install the wrong kind of flooring, it will prove to be more expensive. There are chances of damages or dents, increasing maintenance costs. You'll have to buy new flooring to finally replace them.
  Our agents are here to help you figure out the type of flooring best suited to your environment and space. You can get in touch with us to tell us about your requirements.