Laminate Flooring and the Factors Influencing Its Cost
You've probably heard a lot about laminate flooring but how much do you really know about it? Laminate flooring has been around for some time now but not as early as vinyl. Laminate flooring is a commercially and residentially approved choice. We'll soon learn why and also more about this flooring that evolved through the years.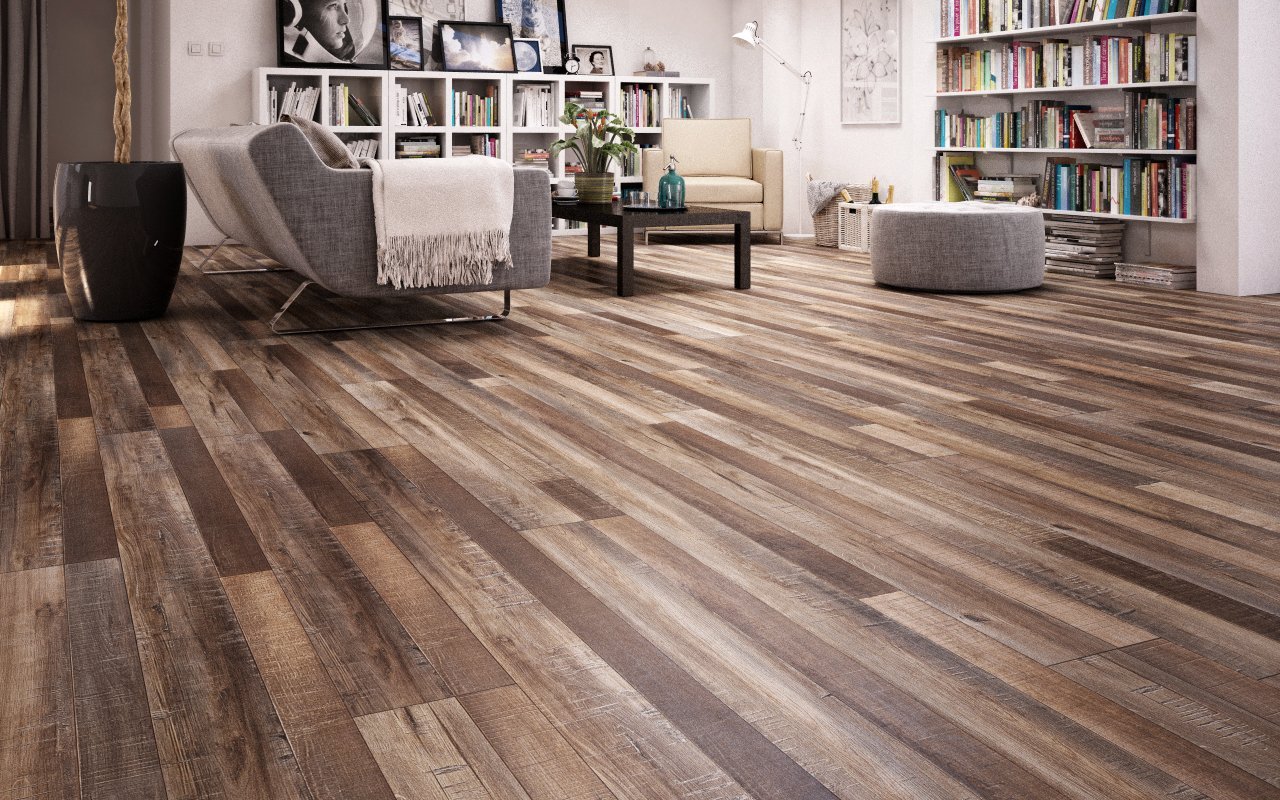 Like vinyl flooring, there is another type that mimics wood or stone. Laminate flooring was discovered in the late 1970s. Invented in 1977 by the Swedish company Perstorp, it was the common man's flooring. It reached popularity among the common masses as it was affordable unlike stone or wooden floors. Therefore, it was available to the majority of people who preferred flooring that was more economical.
It would be, however, interesting to know more about laminate flooring. What is it made from or what makes its features so favorable to the customer's requirements? In this post, we're going to discover some interesting facts and information about Laminate flooring.
What is a Laminate floor?
A laminate floor is a synthetic multi-layered product that comes in wood, stone, or tiles. The layers are fused together through lamination simulated with wood or stone-designed look. The photographic applique layer is covered with a clear protective film. The inner core of the laminate flooring is composed of melanin resin and fiberboard materials.
Back then in its days of invention, the laminate flooring was easily distinguishable from actual wood or stone. As the years passed and techniques in design mimic improved, it has become difficult to make out the difference. So now, the resemblance to wood or stone is impressively uncanny. Therefore, when you enter a commercial space that looks divinely beautiful with wooden interior flooring, it's probably laminate planks. This type of flooring was initially difficult to distinguish from natural wood or stone but now even the floor experts can be fooled. However, this is the benefit of advanced technology.
Enhanced design improvements through the years introduced realistic beveling, grooves, and distressed finishes. These helped give the laminate a twin look with wood or stone. The advanced embossing techniques developed added textures to laminate flooring. This helped give the floor a look specific to particular wood grain to make it feel more realistic underfoot.
Then there were also improvements in the fiberboard core. This meant that conditions like durability, stability, noise-absorbance, and resistance were impacted. Also, the laminate floor was able to manage minor imperfections of the subfloor.
The type of laminate floor required based on its features will define the cost. If you wish to buy laminate flooring, it is essential to understand how the pricing scheme works here.
The costing of a laminate floor
Laminate floor costing may depend on the requirement of size, shape, design, and degree of durability. There are more factors involved which we will get to in a moment.
The average range of laminate floor ranges between $1,500 and $3,500. It can even go up to $4,000 or more depending on the thickness, area to cover, and the extent of durability required.
The cost of installation is approximately $2,210 with sound-absorbing underlayment. The price can go up to $4,620 for a 300 sq. ft. Kentucky Oak laminate that comes with a 3-in-1 underlayment.
The prices for the laminate flooring and installation are weighed based on the features required.
Waterproof

Water-resistant

Thickness

Underlayment

Stain-resistant

Molding
Floor removal involves a cost too. If you are replacing an old floor with a new one, a disposal fee is added.
Laminate flooring may not be considered by all because it is not scratch-resistant. Over time, this extremely durable flooring can be prone to scratching and chipping at the corners.
A laminate floor is best cleaned with laminate-specific products that help enhance its shine. Acetone is used to remove the stains. A wet mop should not be used but a steam mop is preferable. This is because some laminate is not waterproof unless you buy one that has this added feature to it, in which case, the price increases.
The styles available are oak, mahogany, and cherry, travertine, ceramic, and stone. Unlike vinyl, this flooring is less prone to fading. It can be installed in the floating method. It does not have a peel-and-stick application. The installation can be either done by a professional or you can call some friends over and get to work. Basically, laminate floor installation is easy.
In conclusion, laminate flooring is a keeper for many households and corporate spaces because of its affordability and other factors. While you set out to discover the benefits of this flooring, you must read up on it to be aware.
We're just a call away if you need more information on where to find and buy affordable laminate floors.