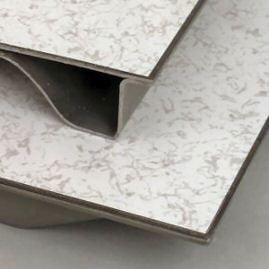 AFS All Steel Raised Floor Panels
PRODUCT DETAILS
Best American All Steel Raised Floor Panels - Access Floor Systems.com, Inc.
Access Floor Systems.com, Inc provides the American and global market with the best selection of products and installation of all steel raised floor systems. Access Floor Systems.com, Inc offers a wide variety of all steel raised floor kits in different load ratings, specifications, and benefits to meet customer's unique requirements. The low maintenance, extremely rigid structure, static dissipative properties, excellent rolling, and ultimate load performance make the all steel access floor offered by Access Floor Systems.com, Inc. popular in the USA and international market.
Extremely Rigid All-Steel Raised Access Floor Panels For Most Applications
All Steel Raised Floor Tiles from Access Floor Systems.com, Inc are made of high-quality cold-rolled steel sheet stamping, spot welding, and powder coating. It has high tension, enough strength, and is not easy to break. The interior is filled with high-quality foamed cement, and then a fireproof HPL surface material or PVC surface material is pasted on each steel panel. The four corners of the bottom are supported by the pedestals, and there are truss stringers around the four-corner base to achieve mutual restraint and shockproof functions. This high-quality all steel raised floor is suitable for all kinds of computer classrooms, offices, and various computer room control rooms.
Benefits of All-Steel Raised Access Floor Tiles
Lightweight for ease of handling


Excellent ultimate load performance


Epoxy finish for lifetime protection


Interchangeable with other panel strengths


Completely non-combustible and dust free


Excellent grounding and electrical continuity


Flame spread and smoke development rating: Class A


Less weight on older building structures

AccessFloorSystems.Com All Steel Raised Floor Loading Performance
SYSTEM TYPE

SYSTEM WEIGHT

STATIC LOADS

ROLLING LOADS

IMPACT LOADS

Panel

Understructure

Concentrated
Loads

Uniform
Loads

Ultimate
Loads

10
passes

10,000
passes

All Steel 1000

Bolted Stringer

6.5 lbs/ft2
32 kg/m2

1000 lbs
454 kg

250 lbs
113 kg

2800 lbs
1270 kg

400 lbs
181 kgs

400 lbs
181 kgs

150 lbs
68 kg




Posilock

5.5 lbs/ft2
27 kg/m2

1000 lbs
454 kg

250 lbs
113 kg

2200 lbs
998 kg

400 lbs
181 kg

400 lbs
181 kg

100 lbs
45 kg

All Steel 1250

Bolted Stringer

7.5 lbs/ft2 37 kg/m2

1250 lbs
567 kg

300 lbs
136 kg

4400 lbs
1996 kg

500 lbs
227 kg

500 lbs
227 kg

150 lbs
68 kg




Posilock

6.5 lbs/ft2 32 kg/m2

1250 lbs
567 kg

300 lbs
136 kg

4000 lbs
1814 kg

500 lbs
227 kg

500 lbs
227 kg

100 lbs
45 kg

All Steel 1500

Bolted Stringer

8.0 lbs/ft2 39 kg/m2

1500 lbs
680 kg

375 lbs
170 kg

5050 lbs
2291 kg

600 lbs
272 kg

600 lbs
272 kg

150 lbs
68 kg