All Steel Anti Static Hpl Raised Floor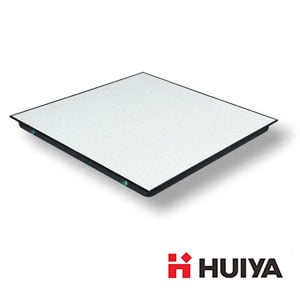 /ImagesProduct/anti-static-hpl-raised-flooring45428855422.jpg
All Steel Anti-Static HPL Raised Floor
Sell Type: International business
Product Attributes:
Email: [email protected]
WhatsApp: +86 18018280738
PRODUCT DETAILS
HuiYa All Steel Anti-Static HPL Raised Floor - HPL All Steel Anti-Static Access Floor
HuiYa HPL all-steel anti-static raised floor structure adopts SPCC hard steel on the upper layer, ST14 tensile plate on the bottom, with high-quality cement-filled inside, anti-cracking High Pressure Laminate(HPL) coated on the surface, and conductive strip plated on all edges. Our HPL all-steel anti-static floor pedestal is equipped with a high-quality steel plate-pressed bracket, height-adjustable threaded rod, and stringer made of square tubes. We keep excellent quality, thoughtful after-sales service, and competitive prices to ensure our customers' benefit!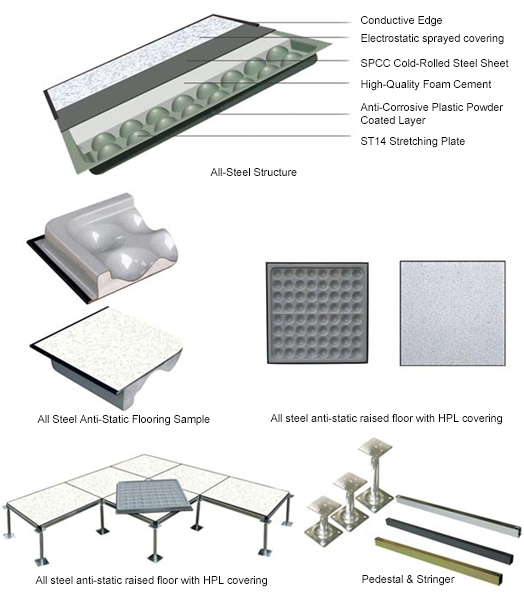 Applications
Widely used in program-controlled computer rooms, control rooms, laboratories, electric anti-static all-steel raised floor with trim HPL classrooms, microelectronics production and installation workshops and areas with high cable management and anti-static requirement, can also be used for intelligent office buildings, banks, post and telecommunication offices, power dispatching rooms and other places.
Data center

Computer/control room

Communication center

Laboratory

Micro-electronics workshop etc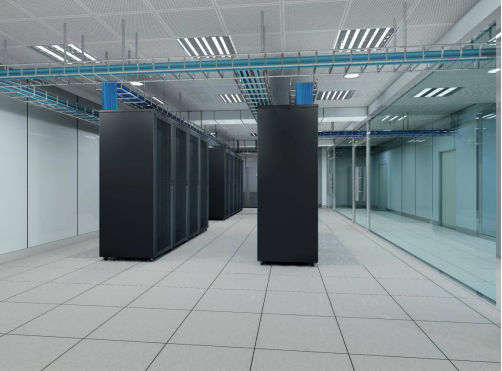 Specifications

Type

Model No.

Specification (mm)

Fire Performance

Concentrated Load

Impact Load
(N)

Ultimate Load
(N)

Uniform Load
(N/m2)

Rolling Load (N)

LB

N

KG

10 times

100000
times

HY600-Q

FS800

600x600x35

A

≥800

≥3350

≥363

≥536

≥11250

≥16100

3560

2670

HY600-B

FS1000

600x600x35

A

≥1000

≥4550

≥450

≥670

≥13350

≥23000

4450

3560