All Steel Perforated Raised Floor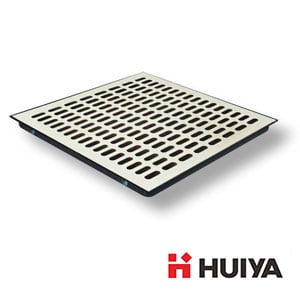 /ImagesProduct/access.jpg
All Steel Perforated Raised Floor
Sell Type: International business
Product Attributes:
Email: [email protected]
WhatsApp: +86 18018280738
PRODUCT DETAILS
All Steel Perforated Access Floor - Perforated Air Flow Floor Panels/Tiles
Perforated raised floors are one of the most essential parts of a raised floor system in the data center, computer room, and other equipment rooms. Distributed air leakage usually represents a large percentage of the total airflow into the raised floor plenum, which means this not only wastes cooling but also more power required to cool equipment. Too few perforated floors will result in air recirculation, while too many will increase bypass air. Proper installation of perforated raised floors, panels and air flow tiles can make an obvious difference in the energy efficiency of raised floor systems.
HuiYa All-Steel Airflow Raised Flooring System - Perforated Access Floor
All steel perforated raised flooring from Accessfloorstore.com is compatible with any bolted stringer Raised Floor systems and offer between 17% to 75% free airflow rate. Our all-steel perforated raised floor provides superior cooling for managing heat loads in mission-critical facilities to be available with top surface adjustable damper and it is the same size and finish as the solid panel, so they are ideal for High-Pressure Laminate, vinyl and rubber access floor coverings are available as well, Vinyl floor coverings interchangeable with woodcore panel/calcium sulphate perforated panel/tile.
HuiYa All-Steel Perforated Raised Floor Details

All Steel Access Floor Tiles made by high-precision stamping machinery

This system composed by hollow panel, stringer, pedestal and screws

Covering of Panel: HPL(High press laminates), PVC

Size: 600*600*35 mm

Concentrated load: 800 LB, 1000 LB, 1250 LB etc

The height of pedestal : 10 CM to 150 CM

Weight of Panel: About 9 -13 kgs

Certificate: ISO9001, ISO14001, MOB, CE, CISCA, GMC

HuiYa Supply Ability: 80000 Square Meter/Square Meters per Month
Ventilation Rate of Our Access Floor Airflow Tiles
Main Air Flow Rate of our Perforated Raised Floor : 50%

Other rate for option: 20%, 22%, 25%, 30%, 35%, 46%, 48% and 75%.
Applications
HuiYa All Steel Perforated Raised Floor combines with the characteristics and features of all steel access floor and perforated raised floor, it can be widely used in typical data centers, computer room, telecommunication rooms, electronic assembly areas, general purpose equipment applications of access floor and more areas for air-conditioning of machinery.
Principle of Use
The combination of the perforated all steel raised floor tile and the replacement air conditioner form a cold air flow area, and the electrostatic floor is paved to form a bottom air supply passage, then air is blown in the passage between the machine room cabinets.
Final Effect
Provides maximum cold air flow on demand for high load areas in the computer room, data center, and other equipment rooms.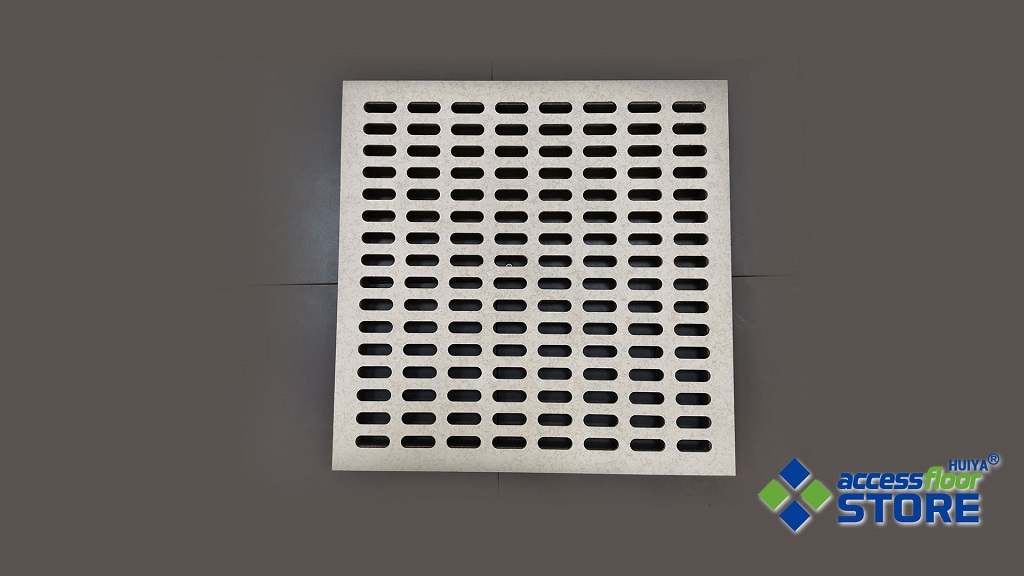 Related Products
Air Flow Control Valves: Adjust the ventilation rate
Air Distribution Unit: Adjust the air supply volume. A plurality of small fans are installed inside, and the operating state of the fan is automatically adjusted according to the temperature condition of the upper space, thereby producing a constant and controllable effect of maintaining the temperature of the floor production space.
Benefits
Allow for air flow distribution from under the raised access floor

Easy to adapt into your existing raised access floor system

Lightweight for ease of handling

Excellent ultimate load performance

Epoxy finish for lifetime protection

Interchangeable with other panel strengths

Completely non-combustible

Excellent grounding and electrical continuity

Flame spread and smoke development rating: Class A

High strength and durability
Views From Different Angles
Bottom View: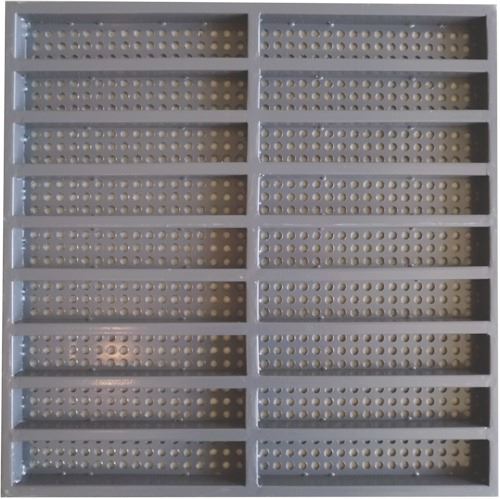 Top View: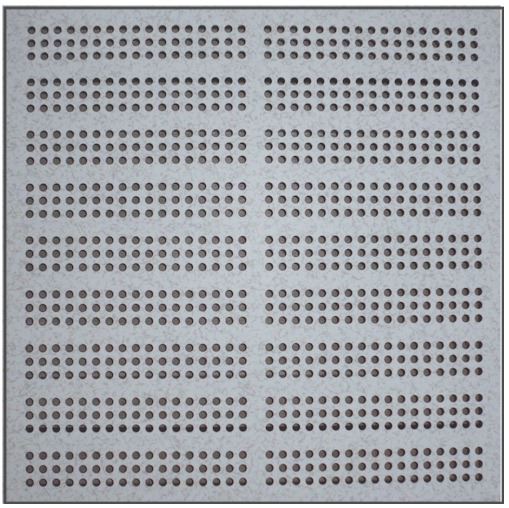 Bottom Side View: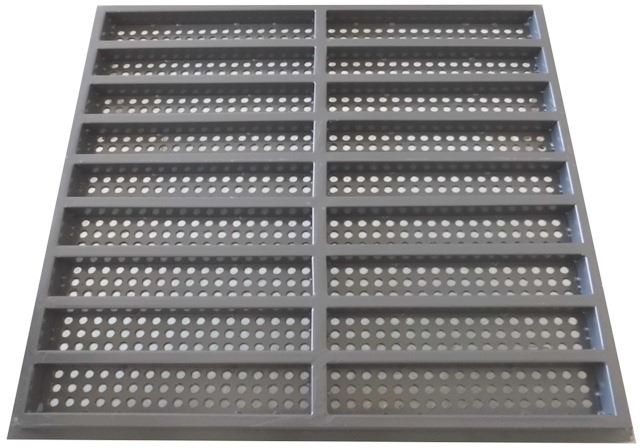 Performance, Dimension & Loading Capacity
Panel

Ultimate Load (lbs)

Concentrated Load

Impact

Load(lbs)

0.100"

0.080"

Deflection(lbs)

Deflection(lbs)

1250Bolted stringer

1250

1250

1000

150
Perforated access floor (Size:600×600×35mm)

TYPE

Concentrated Load

Impact

Load

Ultimate

Load

Uniform

Load

Rolling Load

LB

N

KG

N

N

N/m2

10passes

10000passes

FS800

≥800

≥3650

≥363

≥600

≥10700

≥17000

≥2878

≥2230

FS1000

≥1000

≥4450

≥454

≥670

≥13350

≥23000

≥3611

≥3012

FS1250

≥1250

≥5563

≥568

≥850

≥16680

≥33000

≥4511

≥3600