Aluminum Airflow Raised Floor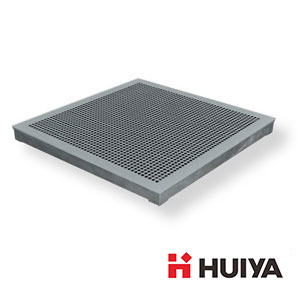 /ImagesProduct/Standard-Air-Flow-Grills.jpg
Aluminum Airflow Raised Floor
Sell Type: International business
Product Attributes:
Email: [email protected]
WhatsApp: +86 18018280738
PRODUCT DETAILS
Aluminum Airflow Raised Flooring is made of high-quality aluminum ingot, molded at one time, with high-quality anti-static veneer. It is generally available in HPL and PVC. It is often used in anti-static, dust-proof, heavy-bearing, high-demand electronics industry or Purification workshops for pharmaceutical plants, etc.

Aluminum airflow raised flooring system consists of a floor, a beam, and support. The beam and its height-adjustable support are screwed into a stable lower support system, and the raised floor system is embedded in a square enclosed by the beam.
Features
Aluminum airflow access flooring panel is smelted and cast, and is machined, so the dimensional accuracy is high. It will not be deformed by water immersion and moisture, and will not corrode, so it has a long service life. Aluminum alloy is a non-combustible non-combustible metal material, so the fire performance is good.
Applications
This Airflow Aluminum raised floor is suitable for the program control room, computer room, power dispatching room, clean and purification workshop, etc., which require purification and anti-static places in telecommunications, power electronics, microelectronics, medicine, and other industries.