Calcium Sulphate Raised Floor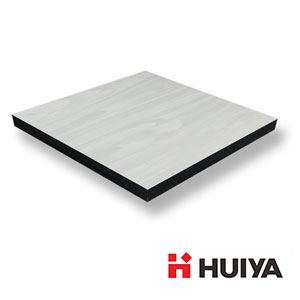 /ImagesProduct/calcium-sulphate-raised-floor-systems34480752793.jpg
Calcium Sulphate Raised Floor
Sell Type: International business
Product Attributes:
Email: [email protected]
WhatsApp: +86 18018280738
PRODUCT DETAILS
Structure & Components of HuiYa Anti-static Calcium Sulphate Raised Floor
Calcium Sulphate raised access floor systems is made of Calcium sulphate and cellulose fibres. In its standard thickness of 30mm, it is ideal for commercial PVC tile finish while the 32mm is suitable for a laminate and resilient finish. It presents elevated physical and mechanical performance, high resistance to fire and sound and it can be accompanied by any type of finish. panel edges are laminated with ABS edge or PVC band. HuiYa Calcium Sulphate Anti-static floor tiles use calcium sulfate as the base material, galvanized sheet bonded with the bottom, the surface applied HPL, PVC anti-static material, and surrounded by PVC sealing. The path of the installed floor facilitates the following floor wiring and line maintenance. The calcium sulphate raised floor does not need deoiling phosphating spraying.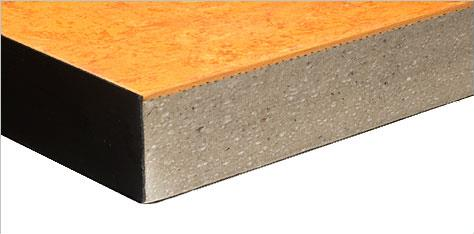 Features, Characteristics & Advantages of HuiYa Calcium Sulphate Anti-Static Floor
- Not easy to damp
- Not easy to deform
- Longer burning resistance time
- Long service life
- Good smoothness
- No side warping
- Environmental protection
- High strength, good sealing, and stability
Performance parameters of HuiYa Calcium Sulphate Anti-Static Floor
1. Calcium sulphate anti static raised floor specifications
Panel Type: TG / H30
Panel Dimensions: 600 mm X600 mm X32 mm
Top Covering: ESD PVC Tiles
Bottom Covering: Aluminum sheet
Edge: ABS edge band
Panel Weight: ~ 8,50 kg/panel
System Weight: ~ 25,35 kg/m2 (For height 15-20 cm)
Panel Core: 30 mm high-density chipboard
Fire Reaction: Bfl-s1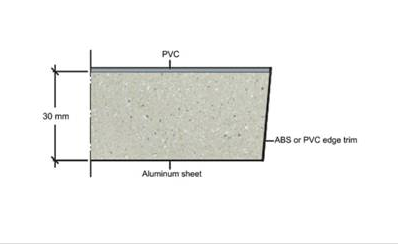 Panel Load Values(according to EN 12825)
Working Load: 1,5 kN
Maximum Load: > 4,00 kN
Safety Factor: 3
Panel Load Deflection Class: 1B
2. Technical requirements of calcium sulfate network access floor core board:
A. The color of calcium sulphate base board is white, black or dark gray is absolutely not allowed.
B. The density of calcium sulfate substrates is 1.60±3%. The weight of the single raised floor panel is about 20 kg.
C. The sulfur content of calcium sulfate substrate is about 70%.
D. Formaldehyde and radiation on calcium sulfate substrates meet the following environmental protection test reports:
Formaldehyde emission standard: GB18580-2001 Class E1 (Formaldehyde emission of interior decoration materials).
Radionuclide Limit Standard: GB6566-2001 Class A (Radionuclide Limit for building materials).
3. Load technical requirements for calcium sulfate raised floor: (SJ/T10796-2001 standard)
A. Concentrated load: Central deflection≦2 mm, Permanent deformation≦0.5 mm (4450N pressure)
B. Uniform Load: 23 000 N/㎡≦2 mm
C. Rolling load: ≦2.0mm.
D. Limit load: ≥13350N.
4. Appearance technical requirements of calcium sulphate raised floor:
A. Surface smoothness: 0.2mm
B. Limit deviation of floor width: -0.2mm
C. Limit deviation of floor thickness: ±0.08mm
D. Verticality of adjacent edges: 0.2mm
5. Combustibility technical requirements of calcium sulphate raised floor:
Base board - Class A1
Covering FV-1 Standard: GB8624-2012
6. Support technical requirements of calcium sulphate raised floor:
Floor support: keep in good condition for 1 minute under Load 30KN
Floor appearance galvanized and rust-proof, the metal surface without obvious defects
The rod can be adjusted up and down in the range of 50mm.
Bracket: upper and lower pallets dimension: 100 x 100 x 2.5 mm, the supporting pipe wall thickness≥2.0 mm
Floor support height: 80-400 mm
Stringer thickness: 1.0mm (high-quality galvanized steel pipe)