Calcium Sulphate Raised Floor Kit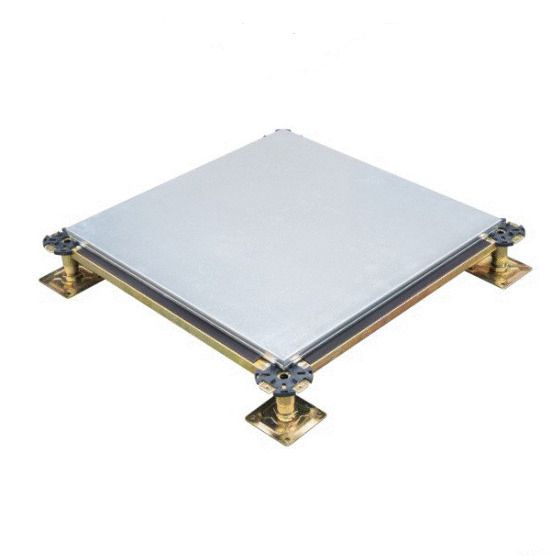 /ImagesProduct/calcium_sulphate_raised_floor_panel.jpg
Calcium Sulphate Raised Floor Kit
PRODUCT DETAILS
Calcium Sulphate Raised Floor System - Access Floor Systems, Inc.
Access Floor Systems, Inc. provides Calcium Sulphate Raised Floor Kit with innovative technology. This raised floor has become an ideal floor plan for many different IT industries and office buildings. This complete and easy to install and maintain system helps the project leader save manpower and time costs. And its excellent performance and sturdy structure give users long-term benefits.
Specifications of Calcium Sulphate Raised Access Floor Kit
This Complete Calcium Sulphate Raised Floor Kit is consisting of our 24x24 Calcium Sulphate Panels with Gray Starlight High Pressure Laminate Surface (can be customized) and bolted stringer understructure, which also includes other accessories such pedestals, stringers, screws, and pedestal adhesive.
Benefits
Recycled: The greenest floor as it made of 100% recyclable calcium sulphate powder and pulp. available.

High Strength: Tough raised floor system offering excellent rolling and ultimate load performance

Anti-static: Attractive HPL finish with long-term stable and excellent static dissipative properties ensure equipment and work's secure

Waterproof: Calcium sulfate floor panels are more resistant to moisture than woodcore panels. They are not subject to swelling and subsequent delamination caused by an uneven surface.

Fireproof: Calcium sulfate floor panels with a Class A Flame spread rating, belong to building material class A2, which is non-combustible
Features
Conductive ABS Sealed Panel


High Density Calcium Sulphate Core


Galvanized Bottom Pan


Laminate Surface


Manufactured with the latest edge technology

General Specifications
Panel
Panel size: 24" x 24" raised floor


Kit weight: 12 lbs/sf2


Panel weight: 39 pounds


Material Class: A2


Fire Resistance: F60

Covering
1/16" High-Pressure Laminate


Color: Gray Starlite

Understructure
2' Bolted Stringer


Available in heights from 6" to 36"

Corner Detail (Flat Bottom)
Crossing Section
Black ABS Seal


1 1/8" Overall Thickness

Calcium Sulphate Raised Floor Panel Load Performance

DESIGN LOAD

UNIFORM LOAD

ULTIMATE LOAD

IMPACT LOAD

1250 lbs

300 lbs

2500 lbs

150 lbs

ROLLING LOAD

WARRANTY

10 PASSES
1000 lbs

10,000 PASSES
800 lbs

2 Years