Conartecon Calcium Sulfate Raised Floor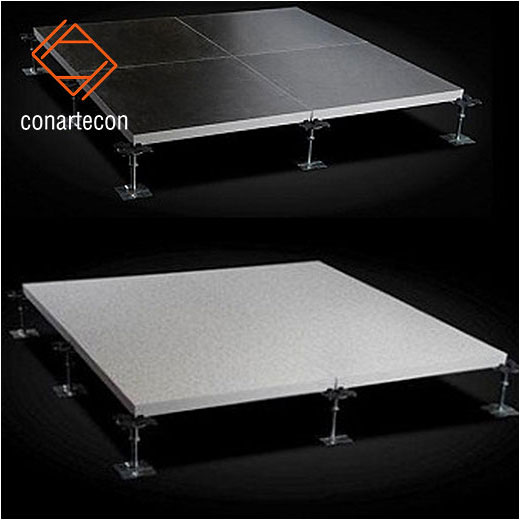 /ImagesProduct/conartecon-raised-floor-1.jpg
Conartecon Calcium Sulfate Raised Floor
PRODUCT DETAILS
Argentina Calcium Sulfate Raised Access Floor System
Calcium sulfate raised access floor system formed by 600 × 600 mm panels with very high-density calcium sulfate core (mineral) and different thicknesses according to the desired load, each of the calcium sulfate floor panel is edged on the perimeter with ABS for maximum protection, lower galvanized steel glued and upper coated to choose among a wide range of antistatic finishes. Calcium sulfate raised floor is considered the best in the range and is used in cases where a floor with high performance in terms of mechanical resistance, fire resistance, thermal insulation, acoustic insulation, and emission-free is required.
Specification & Structure of Calcium Sulfate Panel
Dimensions (mm): 600 x 600 x 28/30/32/34

Core: High Density Calcium Sulfate: different thicknesses available according to the desired load)

Edge: conductive ABS for maximum protection

Aluminum foil (lower surface): protects from dust and humidity and increases fire resistance

Galvanized steel tray (lower surface): increases the mechanical resistance of the panel

Surface finish: Modular Carpets, HPL, Vinyl, Ceramic, Marble, Wood, etc
Features
Solid structure with a high load capacity

Excellent mechanical resistance

Soundproof and high acoustic comfort

Thermal insulation and moisture-free

High fire resistance level

Unlimited range of superior finishes

Simple installation, easy to use, move and maintain

Multitude of finishes and uses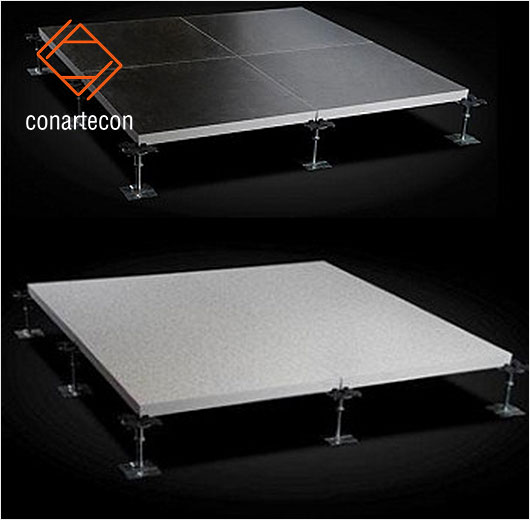 Applications
General offices

Moderate workspaces

Laboratories

Datacentre

Server rooms

Telecommunication rooms
Component of Calcium Sulfate Raised Floor System
Calcium Sulfate Raised Floor Panel

Zinc Plated Steel Pedestals (adjustable heights from 55 mm to 1500 mm)

Reinforcing Stringers (crossbars bolted to the pedestal for greater lateral stability)

Screws (Mechanical fixing between pedestal and crossbar)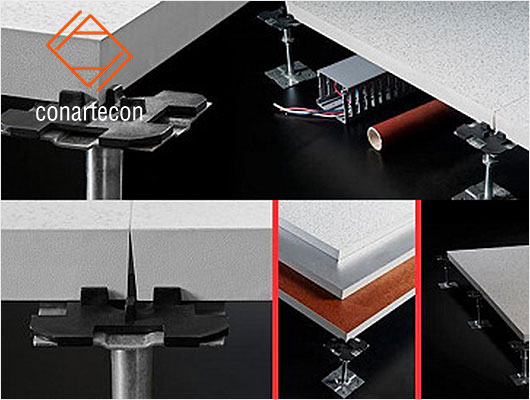 Calcium Sulfate Raised Access Floor are produced to represent the best combination of qualities, technical and performance. Welcome local customers from Argentina and South America to come to consult, they will provide the best service for your project.