Conartecon Oa Bare Steel Raised Floor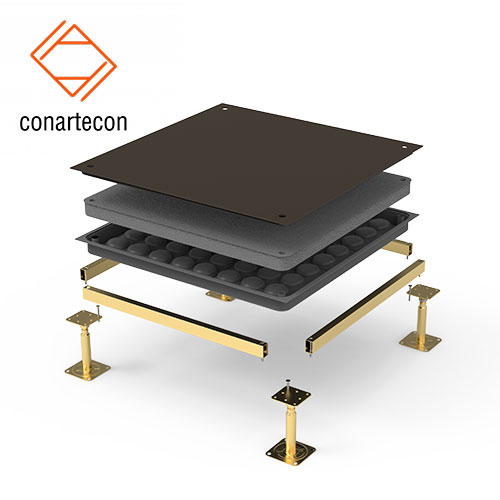 /ImagesProduct/Conartecon OA Bare Steel Raised Floor.jpg
Conartecon OA Bare Steel Raised Floor
PRODUCT DETAILS
Argentina Conartecon OA Bare Steel Raised Access Floor
Conartecon OA Bare Steel Raised Access Floor is made with two layers of steel sheet protected by epoxy paint on all four faces. It is filled with high-strength cementitious mortar. The upper face is smooth while its lower face has a half-sphere design for greater resistance. Since it can provide a guarantee, security, and stability to each project, this full steel raised floor system is recommended in all areas of use - most commercial, technical, or industrial projects and especially the server room or data center sector as well as casinos. So if you are looking for the most advanced and versatile raised access floor in Argentina, Conartecon OA Full Steel Technical Floor System can be an ideal complement for your project.
Specification
Item Mode: OA600

Dimensions (mm): 600x600x35mm size raised floor

Concentrated Load: ≥ 363 kg (800 lbs)

Maximum Load: ≥ 897 kg

Tile weight: 13.5 kg

System weight (kg / m2 NPT 150mm): 40.9

Package size: Width 60.00 cm x Height 60.00 cm x Depth 35.00 cm

Surface finish: Modular Carpets, PVC Self-Supporting Tiles, PVC Self-Support Sheets, etc.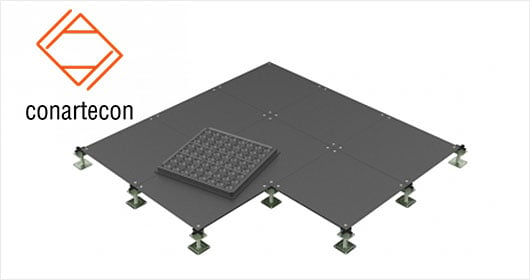 Features
Solid and Resistant Structure

Security and stability to all areas of use

The most advanced and versatile technology

Allows air conditioning through the floor

Greater convenience and time savings

Excellent noise absorption characteristics

Caninstall perforated panels and special grilles for air flow

Quick and accurate installation

Ease of operation and low need for maintenance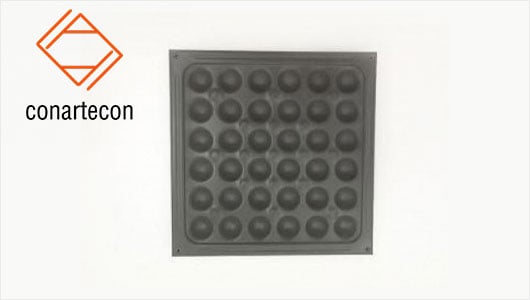 How raised floor used in Office building
  Raised access floors in offices are installed for a range of reasons; one of the critical factors is the advantage it offers to the maintenance staff. The system's design facilitates them to have quick and easy access to the machinery and cables that lie beneath it. The easy access allows better maintenance and easy reconfiguration when required.
  Furthermore, any modern office layout now has partitioned rooms with individual desks. Often rearrangement of the equipment and other electronic accessories are added, changed, or adjusted. An office-raised floor allows you to offer these services and meet the requirement with minimal disruption to the rest of the floor.
  An office-raised floor also gives the office space a cleaner and professional look where the cables and equipment can be easily installed within the void space. The distribution of wires under the office raised floor also reduces office hazards, like employees tripping over the cables.
  The system also facilitates with OpEx and CapEx's cost-saving in the long run.
Applications
General Office

Computer Rooms

Equipment Rooms

Exhibition Areas

Casinos

School or University

Server Room

Clean Room

Call Centres

Data Centres

Control Centres

Areas applied technical flooring
Component of Conartecon OA Steel Raised Floor System
Full Steel Raised Floor Tiles

Bolted Galvanized Steel Pedestals (adjustable heights from 55 mm to 2000 mm)

Stringers (crossbars bolted to the pedestal for greater lateral stability)

Screws (Mechanical fixing between pedestal and crossbar)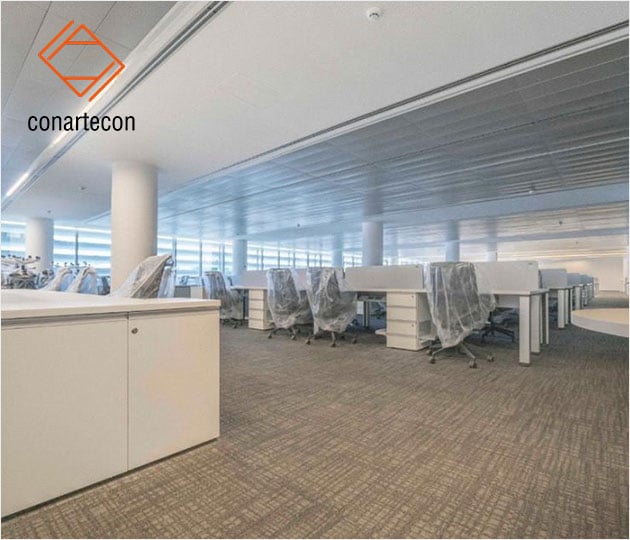 Full steel raised floor panels are set on a solid structure composed of bolted galvanized steel pedestals and crossbars. Please consult for the price of the complete Conartecon Steel Raised Floor System. Conartecon Raised Floor specialists in the market with a track record in large works, also offer technical support for your project, quick and accurate installation, and technical assistance during maintenance.