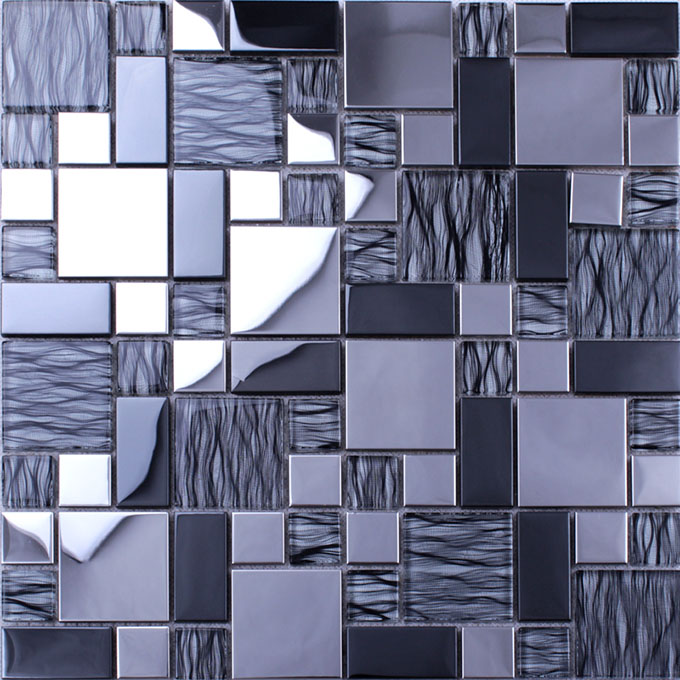 /ImagesProduct/Crystal Mosaic Tiles.jpg
Crystal Mosaic Tiles
Sell Type: International business
Product Attributes:
Email: [email protected]
WhatsApp: +86 18018280738
PRODUCT DETAILS
What is Crystal Mosaic Tiles
The Size's huge slab dimensions offer an air of elegance and sophistication to any environment, making them ideal for floors and walls. Drawing rooms are more regal, bedrooms are more luxurious, and dining rooms have banquet air.
Crystal mosaic tiles can be utilized for a wide range of projects, including:
Crystal Mosaic tiles are one of the most extensively used and popular types of tiles on the market. Their origins may be traced all the way back to the time of the Romans and Greeks. They have, however, changed with time and are now available in a variety of forms and patterns.
Kitchen: The kitchen is the heart of a home, and having a beautiful soul is crucial. Mosaic tiles can be used on the countertop or as part of a backsplash design.
Living Room: You may use these tiles to cover half or all of the walls in your living room to create a unified interior design. Finding mosaics that suit your taste would not be difficult with such a large selection to pick from.
Mosaics can undoubtedly assist you in creating gorgeous floors. These tiles can be used to create beautiful flooring and walkways in every space, including the bathroom, living room, and backyard.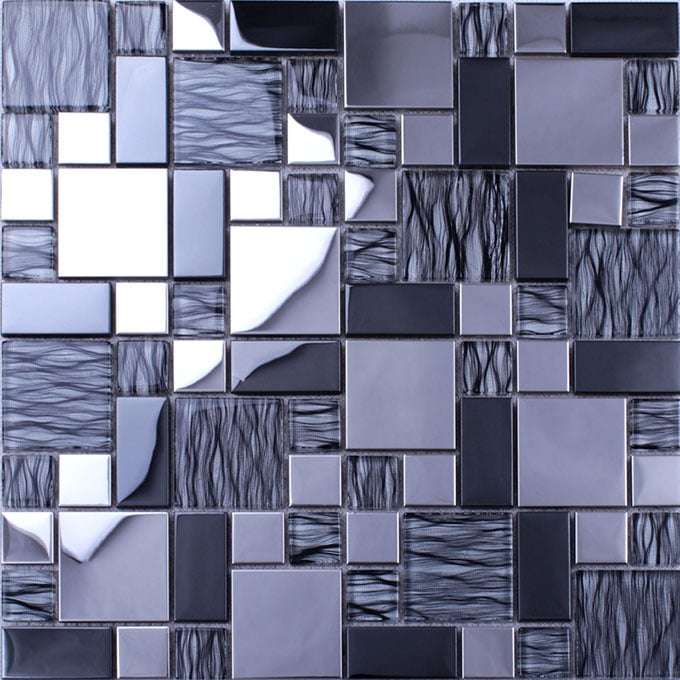 Crystal mosaic tiles can be used for a variety of purposes, including:
It produced an incredible series of crystal mosaics, which are highly preferred in both the national and worldwide market, demonstrating the resilience of glass. Customers like the exceptional polish of these tiles, which come in a variety of colors and tones.
Crystal Mosaic Tiles can be used in several different ways, including:
Mosaic glass tiles on floors, while more typical for countertops, backsplashes, and walls, may give a place a sense of extravagant grandeur. These brilliant tiles, which evoke the elegance of an expensive spa, can boost the aesthetic and refinement of any area. They are, however, a costly alternative, and maintenance in high-traffic areas may be challenging, so this is not the perfect flooring for every purpose.
Crystal Mosaic Tiles Offer a Wide Range of Benefits:
• Elegant design: The beauty obtained with correct installation is probably the most crucial benefit of employing mosaic glass in a flooring application.
• Easy to clean: Glass tiles are stain, mold, and mildew resistant. They show dirt quickly, so you'll always know when it's time to clean them.
• Luminous appearance: All glass tiles, except the darkest, will reflect light rather than absorb it.
• Durability: As your crystal tiles have passed criteria required for usage as a flooring material, they should be fine.
Pros:
• Available in various materials: Mosaic tiles come in a variety of materials, including porcelain, glass, natural stone, and metal.
• Travertine, marble, quartz, and other natural stone mosaic tiles are examples.
• Porcelain mosaic tiles are ideal for cladding swimming pools and may be used in the home's dry and wet sections.
• Metal mosaic tiles are used to give any place a contemporary appeal.
Cons:
• Scratch-prone: While glass mosaics are long-lasting and stain-resistant, they are prone to scratches.
• Breakage: While glass flooring tiles are pretty resilient, they can be cracked or chipped if something significant is dropped from a considerable height.
Keep the following in mind before purchasing Crystal Mosaic tiles:
• The tile's Size and form are likely the most critical factors to consider.
• Because color selection has a significant impact on interiors, be careful when choosing your tile color. It's essential to keep in mind that it's preferable to match the colors of your belongings and your home.
• Just visualize how you want your interiors to look. Take into account the objects you have and the area's purpose. Decide on the best type of flooring to go with it.
• Make sure you choose the right textures for your indoor designs and decor. You have a variety of options, such as matt, satin, structured, polished, and so on.
How to Put the Crystal Mosaic Tiles in Place:
• Make the room look decent.
• Get the location ready.
• Place your sheets into the thin-set layer that has been laid on your substrate, making sure that they are square as you go. Sheets should be immediately placed on the previously troweled thin-set on your surface.
• Align the upper edge of the Crystal sheet with the new, level pencil line and hang it on the wall.
• Mix thin-set mortar with cool water in a large bucket according to the manufacturer's directions. Allow the mortar to sit undisturbed for the period the manufacturer specifies.
• The thinset will cure in 24-48 hours (depending on environment and relative humidity), and the tiles will be ready for grouting.
Crystal Mosaic Tiles Conclusion:
Remove excess grout from tile with a small pore grout sponge, smoothing and leveling joints in a circular motion. Changing the cleaning water and rinsing the sponge regularly is recommended. Color consistency can be improved by using clean water and a sponge.