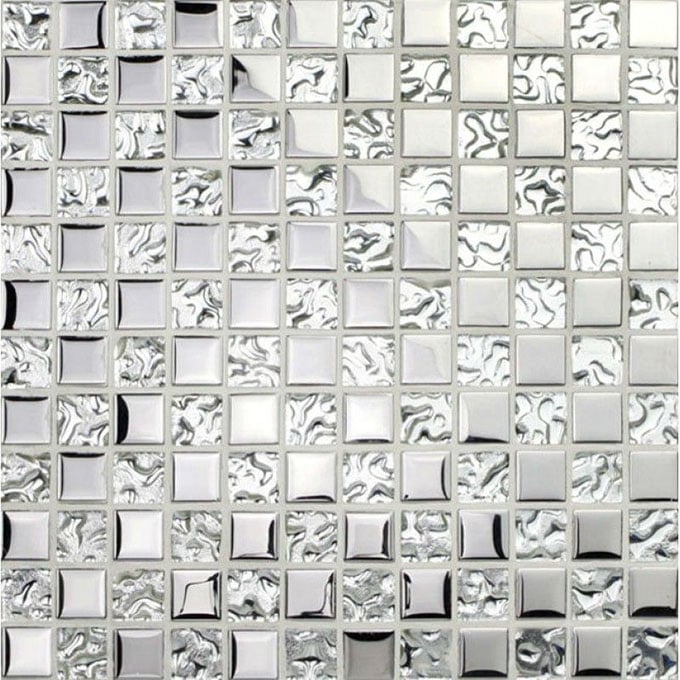 /ImagesProduct/glass mosaic tile.jpg
Glass Mosaic Tile
Sell Type: International business
Product Attributes:
Email: [email protected]
WhatsApp: +86 18018280738
PRODUCT DETAILS
What are Glass Mosaic Tiles?
Glass Mosaic tiles can convert a bare surface into a bold and stylish creative masterpiece. Whether your kitchen or bathroom needs a makeover, mosaic tile is the answer. Glass is another popular alternative for homes. Glass mosaic tiles are ideal for a variety of applications, both commercial and domestic. Mosaic tiles, on the other hand, are most typically utilized in bathrooms and around swimming pools.
What can you do with glass mosaic tiles?
Mosaic tiles are available in a wide variety of forms, sizes, colors, and textures. They are available in a variety of materials, including ceramic, porcelain, glass, and marble. When light hits glass mosaic tiles, they create a dazzling, shimmering effect. In contrast, marble mosaic tiles come in a variety of colors. These can be combined to create vibrant, artistic designs. Mosaic tiles are trendy because they are low-maintenance, long-lasting, and adaptable. There are numerous applications for them.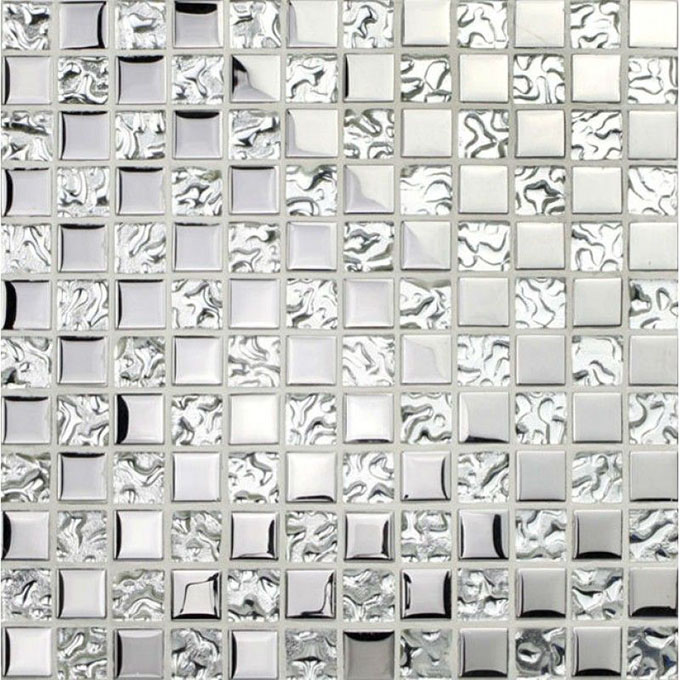 Glass Mosaic Tiles Have the Following Functions:
Mosaic tiles are one of the most extensively used and popular types of tiles on the market. Their origins may be traced all the way back to the time of the Romans and Greeks. They have, however, changed with time and are now available in a variety of forms and patterns. These tiles are utilized to give houses a unique and lovely appearance. Glass mosaic tiles come in various shapes and sizes, including ceramic mosaics, organic tiles, creative tiles, and glass mosaics, among others, and can be used for a variety of reasons. Consider utilizing Glass Mosaic Tiles to bring beauty and grace to your home if you renovate or build a new one. It will assist you in creating décor that you will like viewing.
Why glass mosaic tiles are preferable:
Eco-Friendly:
Many interior designers and home DIYers seek new ways to apply ecologically friendly concepts in today's socially conscious society.
Versatile:
A glass mosaic tile can't be beaten for versatility. While various mediums such as wood are beautiful, they lack the color and shape diversity that glass tiles can provide. Glass mosaic tile backsplashes are available in a wide range of forms, sizes, and colors.
Maintenance:
Glass mosaic tile is, on average, easier to clean than ceramic, wood, or mirror tiles. Glass mosaic tile backsplashes are also non-porous and stain-, bacteria-, mildew-, and mold-resistant.
Glass Mosaic Tiles are used in various ways:
Glass Mosaic tile is slightly transparent and reflects light in the kitchen. As a result, glass mosaic tile seems more significant in your kitchen than opaque ceramic tile.
Shower Area:
Because glass tile is water-resistant and comes in a wide selection of aesthetically beautiful colors and patterns, it's a logical choice for shower walls.
Bathroom Area:
When it comes to bathroom surfaces, glass tiles are the cream of the crop, and they come in an endless array of colors, shapes, textures, and finishes.
Glass mosaic flooring has the following benefits:
1. The first and most apparent benefit of superb mosaic flooring is that it is incredibly decorative, and it can completely blow a person's mind.
2. Using mosaic is unquestionably one of the best ways to save money since mosaic flooring is typically a fraction of the cost to install compared to marble flooring.
Pros:
• Visual Energy: When placed in any environment, mosaic tiles provide tremendous visual glamour and pop.
• Longevity: Low-cost mosaic tiles are sturdy and easy to maintain. They are resistant to manmade chemicals, making them ideal for use in the kitchen and bathroom.
• High-End Look: Glass mosaic subway tile has a high-end appearance. Glass mosaics are sure to attract everyone's attention with their stunning appearance.
Cons:
• Expensive: When purchasing a glass mosaic, you may need to empty your secret stash. These are more expensive than normal stone backsplashes after all is said and done.
• Effectively Go Out of Style: Glass mosaics have a problem with long-term resale value.
Things to think about before buying glass mosaic tiles:
• The tile's size and form are likely the most critical factors to consider. Choose medium or large-sized tiles if your property has a lot of areas.
• Because color selection has a significant impact on interiors, be careful when choosing your tile's color.
• Price is, of course, one of the most essential considerations in your search for the perfect tile.
How do you set it up?
The difficulty of installing glass mosaic tiles varies depending on the job. The most challenging aspect of establishing a counter or sink backsplash is bending out tiles to fit around outlets.
• Plan your layout, record measurements, and think about what pattern you will use. You can figure out how many tile rows you'll need by measuring the size of each tile.
• From the bottom of the top cabinets to the top of the counter, draw a centreline for backsplashes. This will make it easier for you to arrange your tiles in a lovely, symmetrical pattern.
Glass Mosaic Conclusion:
Glass mosaic tiles enhance your place's beauty. Its glaze just amazes the people and also it is a long-lasting solution. The only one thing is it is a little bit expensive.