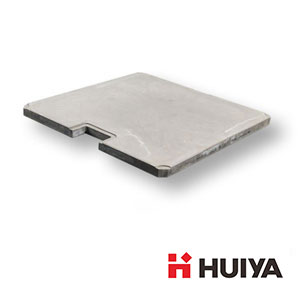 PRODUCT DETAILS
GRC Omega Raised Flooring System

grc omega raised flooring is a safe and secure raised access floor system that provides excellent performance and has a proven track record of installation in many buildings.
GRC Omega Raised Flooring
1) Size: 500x500x26mm
2) Fire-proof performance: Class A
3)grc omega raised flooring to meet ISO9001, MOB, CISCA, CE, and SJ/T10796-96 standards,
4)15year experience in producing Raised Floor System
Product Description
grc omega raised flooring is made with cement as main material and fixed with reinforced fiber. Thus not only keep perfect fireproof performance but also improve panel loading capability. The feeling walking on it is similar to floor slab, for the panel surface is without metal material. GRC omega raised flooring is not only small but also light, which is more convenient to be installed. Further more, it can lower loading pressed by access floor panel weight onto floor slab to keep floor slab last longer. grc omega raised flooring panel is light and thin and finish height can be adjusted, which increase utility rate of space below panels. Panels can be interchanged. Panel material is environmental and can be recycled and reused so that to protect environment.
Company Iinformation
CZ-HUIYA is China fastest growing raised access flooring manufacturer. CZ-HUIYA help design and create smarter buildings utilizing HUIYA's state of the art raised flooring systems to help organize your voice and data requirements. Create your intelligent building by using the access floor as an open-air plenum. With over 15 years of experience around the construction industry, HUIYA is committed to being part of the solution.
Businesses have responded quickly and dramatically to rapid technological changes over the last several years. Yet, building systems have been slow to accomodate these demands. Changes to office environments continue to be disruptive, slow and wasteful. Repairs to sensitive equipment and data remain unnecessarily high. Environmental efficiency and comfort is more important than ever. HUIYA's Raised Access Flooring systems eliminate the need for embedded wiring and provide instant access to wiring and cabling, allowing for quick and easy reconfiguration of your office space. HUIYA has the technology to address advances in electronic work flow, conservation, and occupant comfort.
Features

1Wooden core reduces the floor load to the building frame and improves the material handling
2Concentrated load of 5,000 N
3Wiring vents in all panels make flexible wiring
Unit
Office Floor Systems
WSA500NC
1 Unit (500 * 500 ?)
Products Shape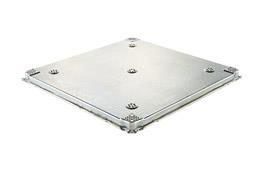 Cross Section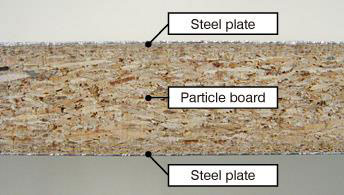 Cross-sectional photo
Pedestal and Variations
| | | |
| --- | --- | --- |
| | | |
| Pedestal | Panel corner lock close-up | Wiring section close-up |
Problems
·Walking comfort
·Ease of maintenance
·Load reduction on slab
When building their new office building, they wanted a flooring product that feels good when walked on, would be easy to maintain once installed, and would not overload the slab (building's foundation) when installed on both of the building's stories.
Effects and Advantages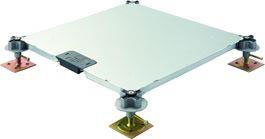 ·Lightweight wooden core
·Improved constructability thanks to reduced weight
Our lightweight steel floor (GRC Omega raised flooring) with a rated load of 5000 N delivers a comfortable walking surface and improved constructability due to its lightweight wooden core. This highly reliable product also conforms to Japan Access Floor Association (JAFA) standards.