Hifloor Calcium Sulfate Raised Floor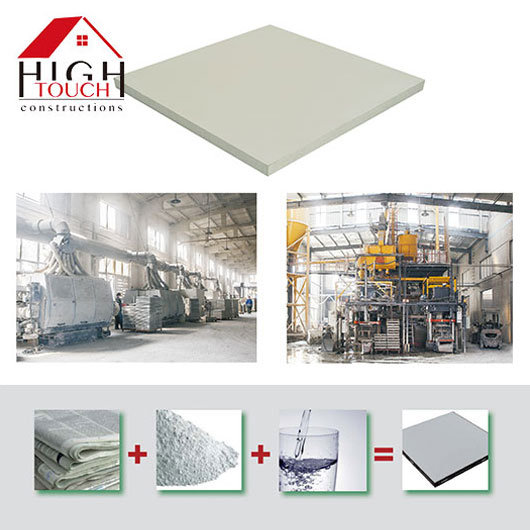 /ImagesProduct/方形-hifloor-Calcium-Sulfate.jpg
HIFLOOR Calcium Sulfate Raised Floor
PRODUCT DETAILS
HIFLOOR Calcium Sulfate Raised Access Floor System
HIFLOOR Calcium Sulfate Raised Floor System has been widely used in Egypt, delivering excellent rigidity, load rating, durability, perfect flooring solution for data center, server room, intelligent office and is applicable with almost any areas. HI TOUCH offers trustworthy service including Calcium Sulfate Floor supply, install and maintenance for Egyptian customers.
HIFLOOR Calcium Sulfate Raised Floor Panel uses non-toxic and unbleached plant fiber as the reinforcement material, combined with the calcium sulfate crystal, and made after the pulse pressing process done. For advantages of environment-friendly, fireproof, flatness, strong loading capacity, etc., It has become the latest generation of raised access floor.
Specification & Structure of HIFLOOR Calcium Sulfate Raised Floor
Dimensions (mm): 600mm X 600mm X 32mm size raised floor (other sizes on request)

Panel Core: High-strength calcium sulphate (calcium silicate or cement particle board) core

Top Surface finish: High Pressure Laminate, Vinyl or others comply with the client's requirement

Lower Surface: Galvanized steel sheet (aluminum foil)

Edges: Wrapped with PVC trims

System Structure: The panel is screw fixed to the steel pedestals and bolted stringers reaching heights from 75 mm to 2000 mm, perfect sealing property for under-floor air-condition system.

Compliant Standards: CISCA Recommended Test Procedures For Access Floors (2007)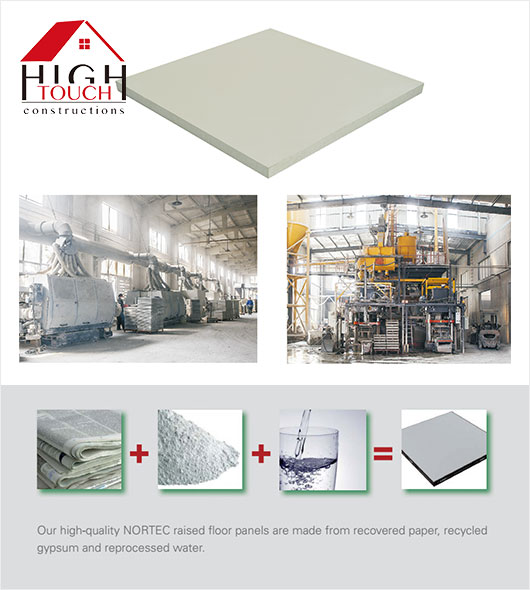 Loading Performance
HI-Floor

International

Size

(mm)

Fire Performance

Concentrate load

Impact load

Ultimate load

Uniform load

Rolling load

Calcium Sulfate Floor

LB

N

Kg

10 times

10000 times

FS800

600 x 600 x 32mm

A

800

3350

363

536

11250

16100

3560

2670

FS1000

600 x 600 x 32mm

A

1000

4450

450

670

13350

23000

4450

3560

Features
Environment friendly and recyclable Calcium Sulphate board.

Anti-static, high dimensional precision, strong loading ability, and shockproof, fireproof.

Adjustable height for the raised floor pedestal, assembly agility, large wire, good exchangeability.

Outlet mating, Elegant appearance for paving wildly brand top tiles

Waterproof and easy to clean, stable performance in humidity & temperature.
Applications
Server rooms

IT data centers

Office buildings

Control rooms

Workshops

Telecommunication centers

Other mission-critical facilities