Linfloor Raised Floor Panel Veneer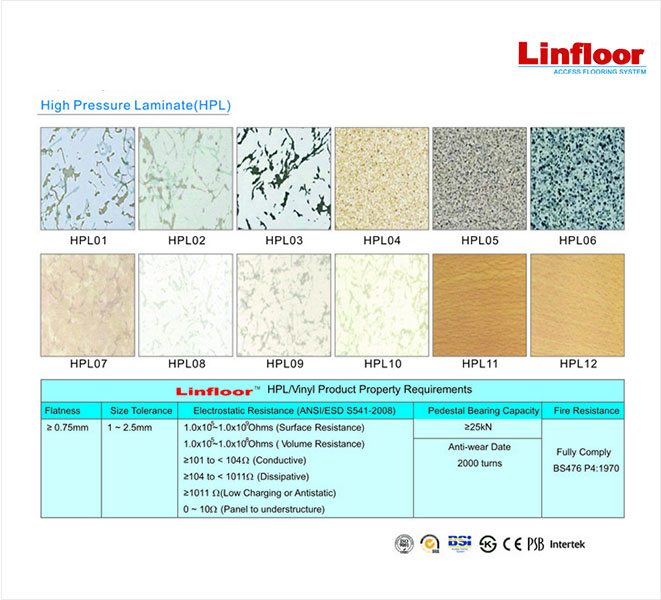 /ImagesProduct/方形-linfloor-raised-floor-panel-veneer-1.jpg
LinFloor Raised Floor Panel Veneer
PRODUCT DETAILS
LinFloor Raised Access Flooring Panel Surface Finishes
One of the advantages of a raised access floors is that it is fitted dry, in a very small short space of time and its flexibility makes it possible to overcome any difficulties on the commercial building's floor slab. By offering a wide variety of Aesthetical Finishes, it is an extremely versatile system which gives the designer great freedom of action.
In Order to meet Hong Kong customers' aesthetic and special performance needs for raised access flooring applications in different places, LinFloor as the best raised floor supplier in the local market, offers huge vary of access floor veneer options.
HPL (High Pressure Laminate) Raised Flooring Veneer
High pressure laminate is the most used surface finish for raised access floors! With its excellent ability to dissipate static electricity, HPL is used on raised flooring around sensitive equipment such as data center, clean room, server room, office etc. LinFloor offers HPL access floor surface finishes available in a wide variety of colors, which could be factory-boned on raised floor panels.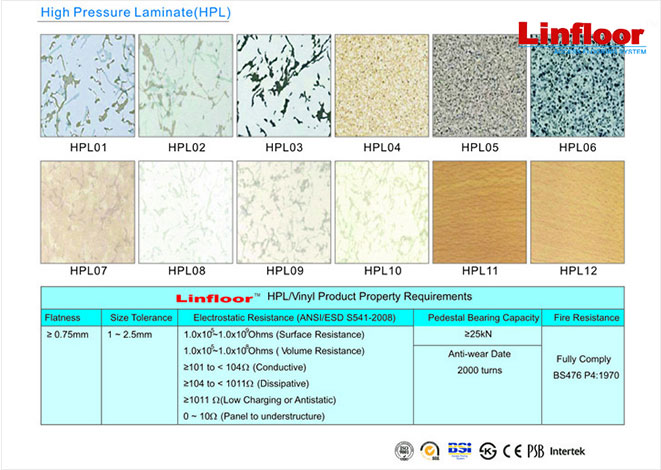 Vinyl (PVC) Raised Flooring Veneer
Vinyl sheets/tiles have become the most widely used panel veneer in raised floor systems due to its diversified pattern design (carpet, marble, wood, orange peel, relief) and strong performance in various aspects (such as wear resistance, anti-static, easy to clean), and it is also the raised flooring surface finishes universally used in any place. Linfloor provides the most comprehensive PVC veneer colors and patterns to meet the aesthetic design of your office and other commercial places. Antistatic Vinyl surface finishes with both texture and aesthetics are specially designed for IT equipment workplaces such as data centers. Vinyl Sheet and Anti-static PVC sheet could be factory-bonded on access floor panels.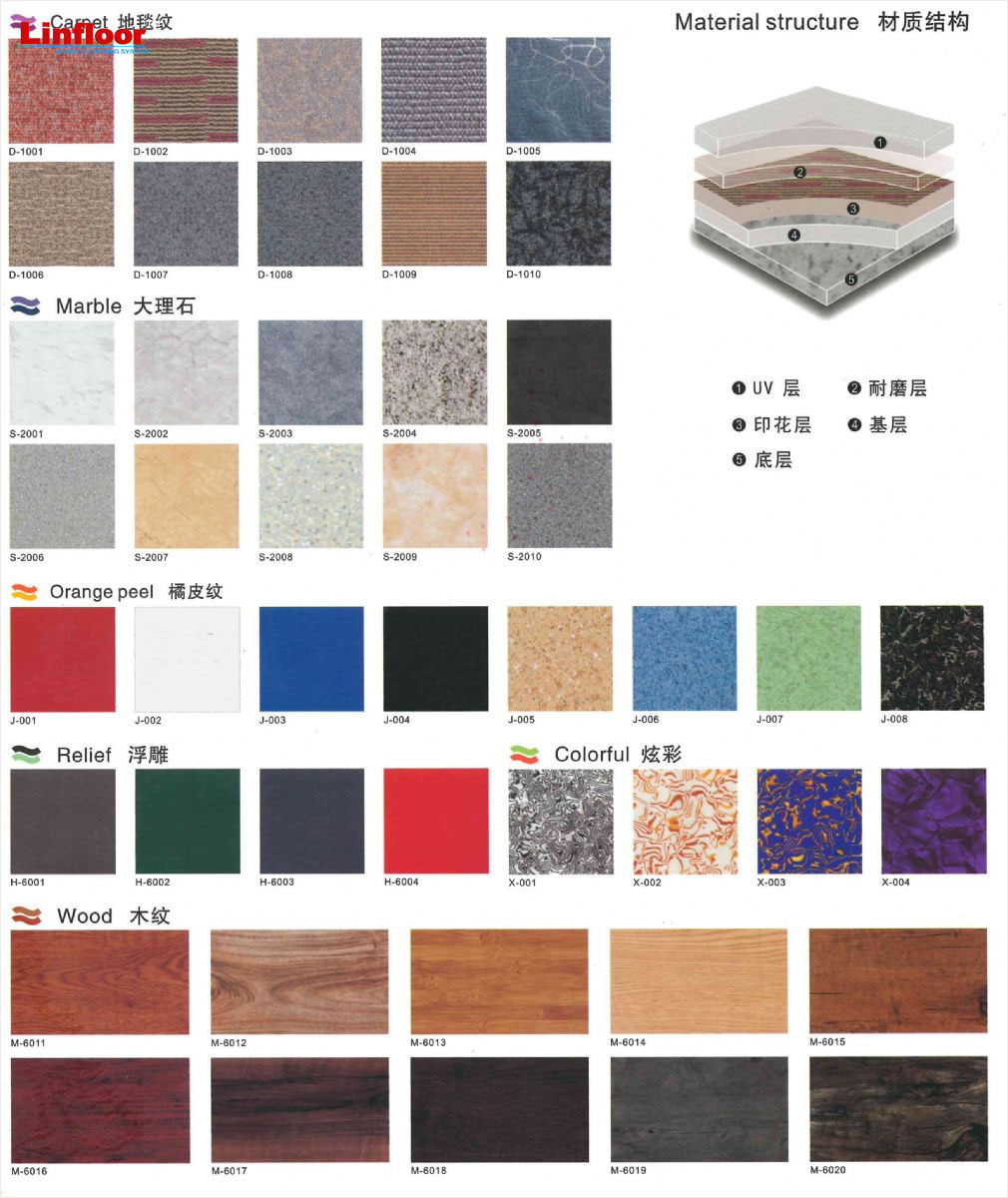 LinFloor Raised Floor Anti-Static PVC Surface Finishes
Excellent Conductivity - Surface and ground resistance constitutes a unique example of conductive network structure, with permanent life, the complete control of static electricity.

Good Design - Beauty and decency of marble textures and colors, better reflect the beauty

Good Durability & Practicality - Durable, waterproof and chemical corrosion, can withstand heavy pressure, including various types of machinery, loading vehicles, machine tools.

Excellent Fire Performance - Can effectively prevent fire danger occurs, to prevent the fire from spreading.

Wide Range of Applications - PVC flooring is widely used in electronics, microelectronics, electronics environment, network floor, set reasonable health, clean rooms, computer rooms, etc.