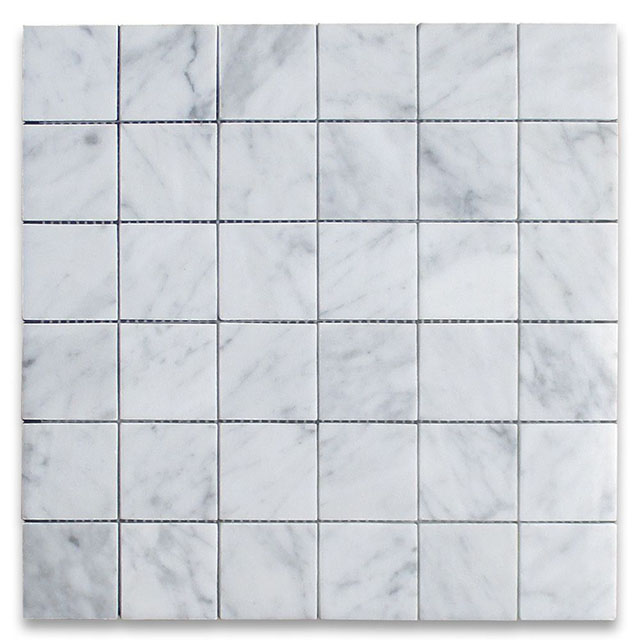 /ImagesProduct/marble mosaic tile.jpg
Marble Mosaic Tiles
Sell Type: International business
Product Attributes:
Email: [email protected]
WhatsApp: +86 18018280738
PRODUCT DETAILS
Marble Mosaic Tiles
Many people believe that all fashion trends are recycled. Of course, the tendency has resurfaced at a remarkably rapid speed in recent years, as the newest style of interior décor prefers a mix of natural and artificial materials. The most typical alternatives for a blend of natural and synthetic materials are those centered on marble. Designers, architects, and decorators have found marble to be a material that suits their needs, which is why they use and recommend marble mosaics in many of their projects. Marble mosaics may now be made in a variety of geometric forms and dimensions thanks to technological advancements. As a result, any designer can blend marble mosaics into any decorative style, including classic, modern, minimalist, industrial, and so on.
Marble mosaic tiles can be used in a variety of ways:
Marble mosaic wall tiles are available in sheets for ease of installation and can be used in a wide range of projects. While they're well-known for their use as a kitchen backsplash, they can also be seen in other house rooms. This unusual finish is sure to impress you when you're working on a home improvement project and want a unique look. These can be combined to create vibrant, artistic designs. Mosaic tiles are trendy because they are low-maintenance, long-lasting, and adaptable.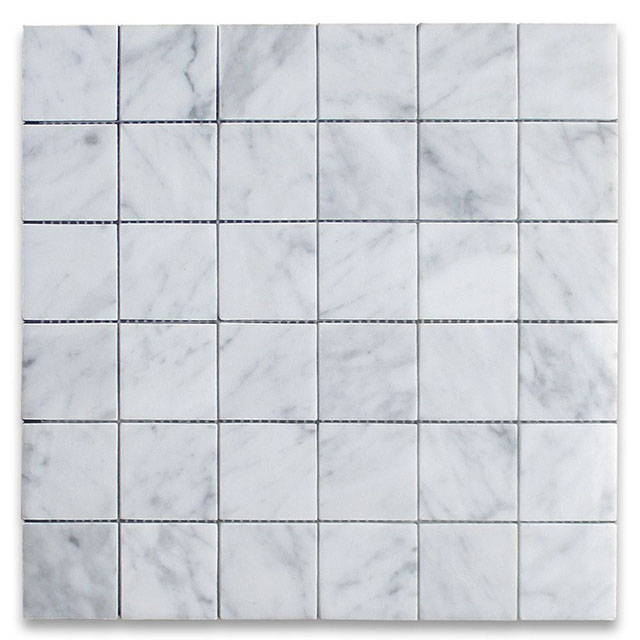 The following are some of the functions of marble mosaic tiles:
Outdoor Decorations:
If you want to liven up your yard, patio, or swimming pool area, you can use mosaic tiles to do it without having to worry about the weather. Allow the colors to set off the contents of your regular flower pot by gluing small, brilliant mosaic tiles to it. Transform your patio into a work of art by combining various designs. Add a sea-creature-themed mosaic-tile picture to the bottom of your pool to create the illusion of moving underwater creatures.
Work of Art:
Mosaic tiles are still widely used in the art world, demonstrating that ancient painters' techniques have not been forgotten. Mosaic tile artworks can be used to create stunning, one-of-a-kind decorative pieces for your house.
Marble Mosaic Tiles are used in a variety of ways:
Walls
One of the most prevalent uses of mosaic tiles in home décor is for this purpose. It readily adds personality to a space and can assist you in creating the ideal ambiance. You can construct a creative pattern to apply all over the area or use multiple shades of one color to create a theme. Many homeowners also choose to use a mosaic-tile design backsplash to add interest to blank walls.
Flooring
Mosaic tiles are also well-known for their flooring applications. This is due to the material's ability to withstand high foot traffic and inclement weather without experiencing significant damage. Unlike other floor decorations such as rugs and carpets, mosaic tiles have an aesthetic versatility that allows them to replicate attractive designs while easy to clean.
Furniture
Embedding mosaic tiles into simple furniture is a fun way to update it. Put mosaic tiles together in a design to make a permanent centerpiece for your dull old table, and you won't have to worry about hot plates or spilled damaging it.
Marble Mosaic Tiles Have a Lot of Advantages:
A marble mosaic quickly adds great aesthetic value to any place, whether it's a kitchen, bathroom, wall, or another area. It's a visual interruption that reflects the work's style, ranging from minimalist to industrial design to bright and lavish. Natural materials provide a beauty that no other material can match.
Pros:
Texture in Large Areas: One of the most enticing features of marble mosaic tiles is that they can help bring consistency to any finished space.
Finish the Stair Risers: If you have hard flooring throughout your home, you may be at a loss on how to finish the stairs.
They are durable and have a long lifespan: One of the most distinguishing features of marble mosaics is their excellent resilience and, as a result, their long lives.
Cons:
Marble is made up of calcium carbonate, which is susceptible to acid etching.
Acidic spills and cleaning agents can harm marble tiles and sealers alike.
Before purchasing Marble Mosaic tiles, keep the following in mind:
Be aware of marble's natural characteristics.
Choose a location for your marble.
Pick a marble color.
Make a financial plan.
How to Install the Marble Mosaic Tiles:
Surface Preparation
Put up the cement board.
Placing the Tile
Tile Grouting and Sealing
Marble Mosaic Tiles Conclusion:
Before you buy, inspect each slab personally to rule out any damage such as cracks, cuts, stains, holes, scratches, and so on. After allowing the tile to dry for at least 24 hours, brush any thin-set residue away from the surface and use a rubber float to apply your selected grout.