Products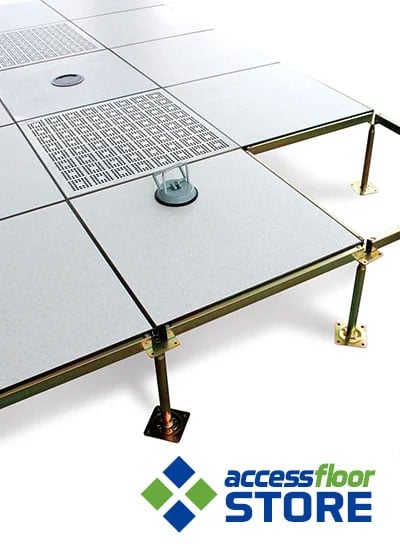 HuiYa Raised Floor Integral Grommet - Integral Access Floor Brush Cable Grommet
The raised access floor grommet is designed for cabling installation and running of data center and improving the cooling device efficiency. Integral Raised Floor Grommet as a common flooring brush grommet, makes the cables can be installed effectively to prevent more airflow escaping and then reduce air loss from under the raised floor plenum to make sure the cables have enough space to be used unaffected.
Accessfloorstore.com is a top access floor OEM and supplier, offering multiple options for raised floor grommets, covering round, square, integral, split integral, brush and more grommets. Check out the product details of our raised floor integral grommet as below.
Specifications & Details
Material: Rubber and Aluminum

Certificate: ISO9001, ISO14001, MOB, CE, CISCA, GMC.

Size: 210mm*280mm*45mm and more

Type: Anti-Static Flooring

Color: Black and more
Installation
Please note that the installers should be familiar with standard safety and risk management practices before working in raised floor environments.

Please make sure proper airflow to the intake side of equipment or cabinets is feasible through the access floor panels before sealing the cutouts.

Please follow the guidelines of computer and floor manufacturers.

The tools for access floor wire grommets installation generally including a screwdriver, cutting tool, tape measure, detergent or cleaning agent like Isopropyl alcohol.
Benefits & Features
Can't be split

Suit for various types of access floor panels or tiles

Easy to install and remove

Easy to clean and maintain

Keep cables neatly fixed in the brush grommet and eliminates debris and dust passing through the grommet and into the underfloor space.

Corrosion resistance.

Improve cooling device capacity and efficiency.

Improve the cool air delivery to IT equipment.

Make the raised floor wire management easy and economical.

No effects on equipment operations