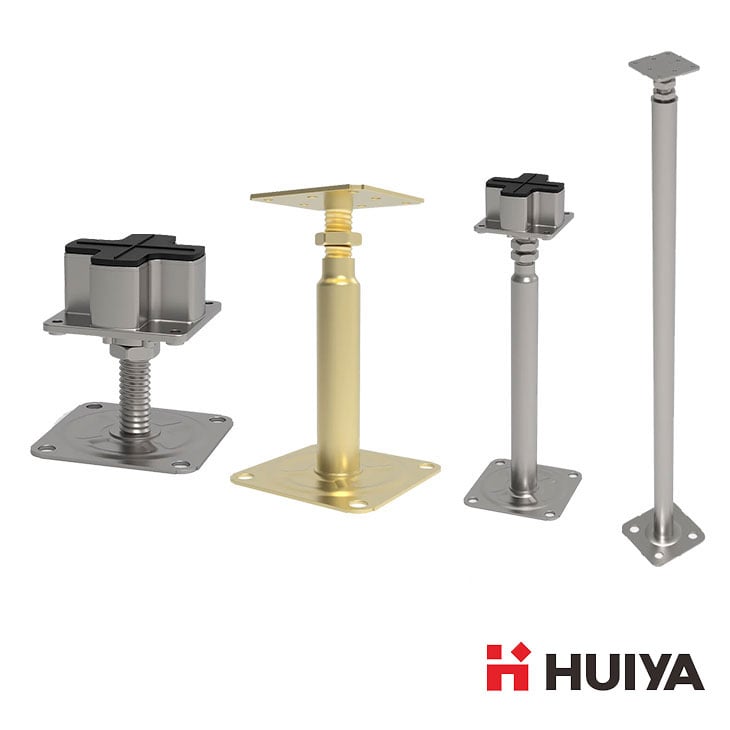 PRODUCT DETAILS
Raised Floor Support System - Raised Access Floor Pedestal/Brackets
The raised floor support system has always been the quickest and cheapest solution for the installation of access floor. Raised Access Floor Pedestals provide adjustable supports for the raised access floor panel through being bonded to the floor slab with adhesive or mechanically fixed. Accessfloorstore.com is a top professional access floor system OEM and manufacturer features various raised floor pedestal, panels, covering and more products.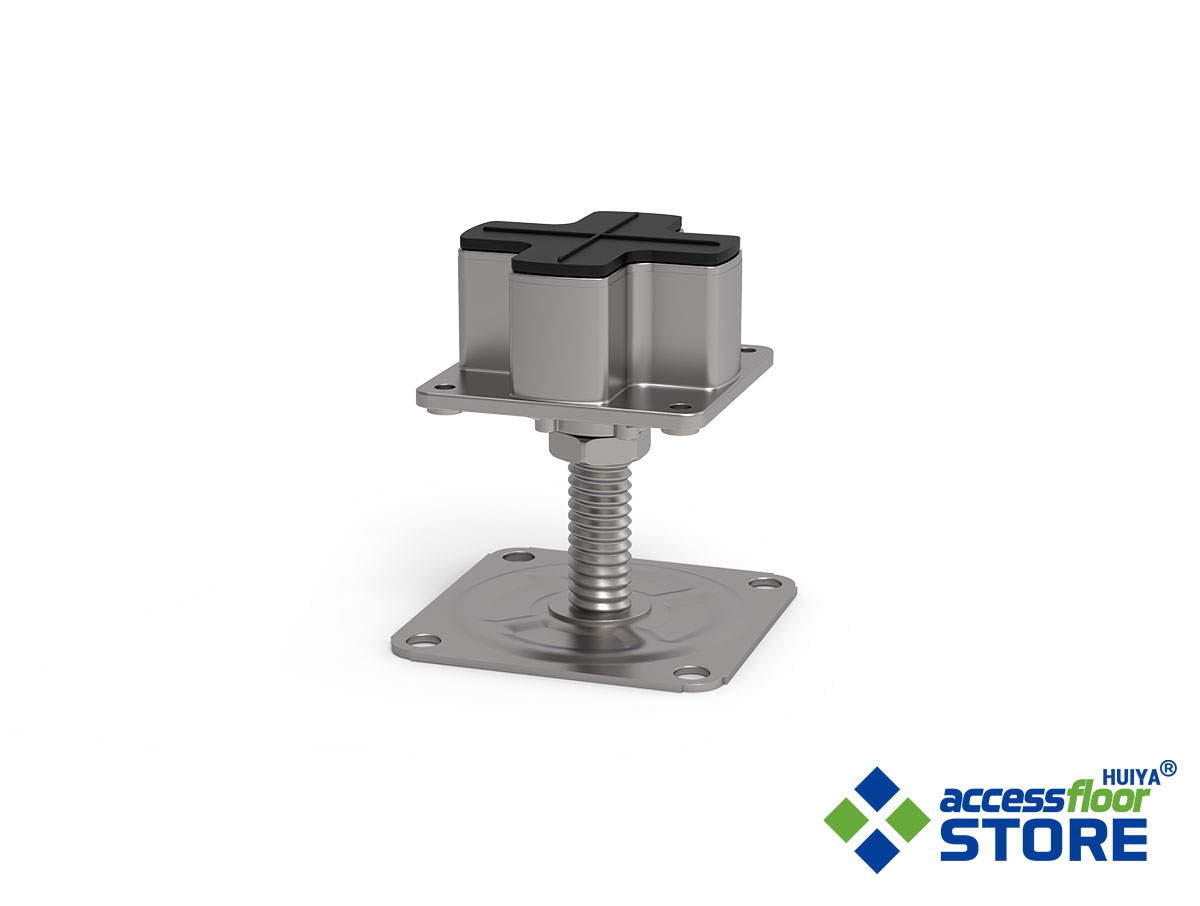 HuiYa Raised Floor Support Pedestal Specifications & Applications
Our Access Floor Pedestal is made out of steel. Typically a two-part assembly consisting of a base and a head. The base is a flat plate welded to a square tube. The head has an all-thread rod welded to a flat plate with 8 holes. The all-thread rod is inserted into the tube and the height is adjusted with a locking nut. The leveling nut allows fine adjustment of the head to the correct finished floor height and can be fixed with adhesive. Should a simple rubber shim be necessary, the access flooring pedestal is available and suitable to all supports. It can be placed either on top or under the support.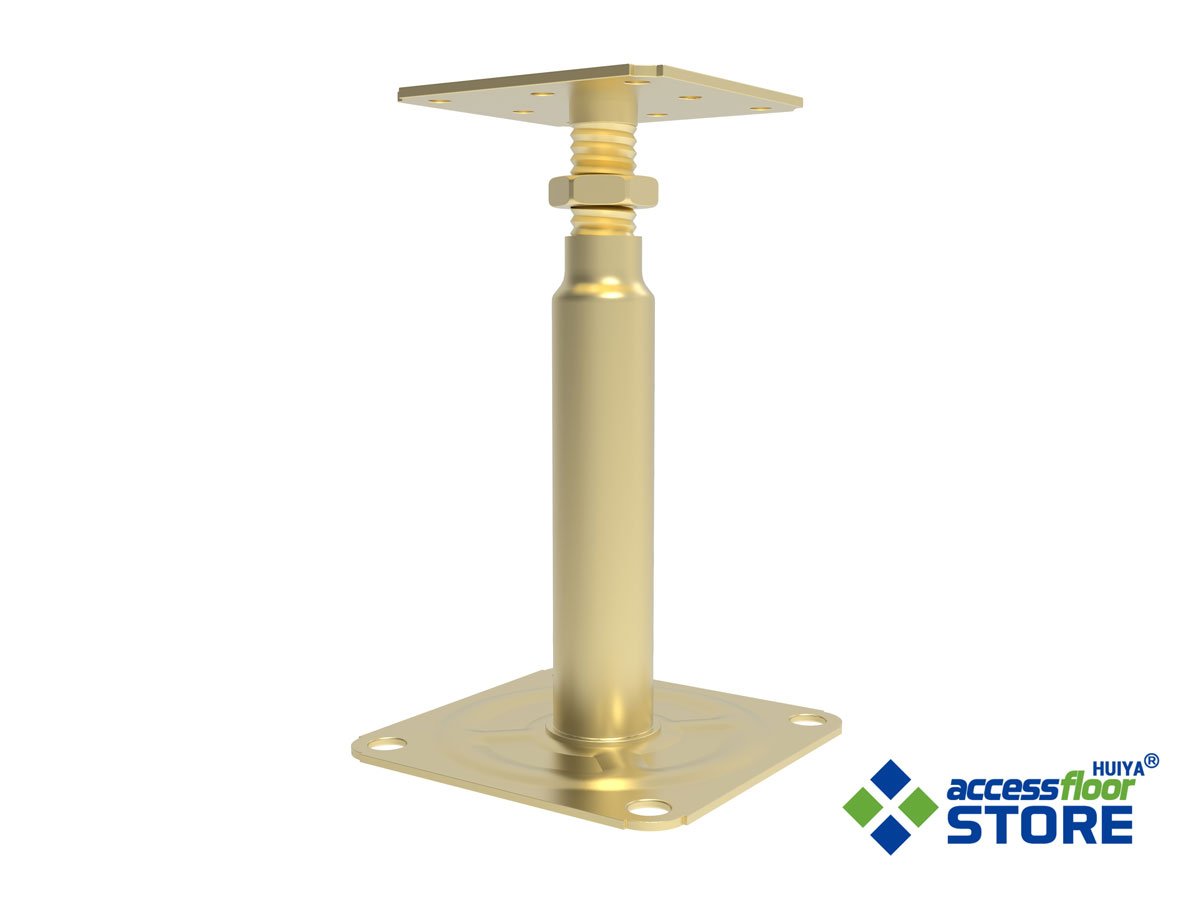 Application: Data center, Casino, Office Building, Computer rooms, programmed control equipment rooms, Industrial cleanroom, electrical-controlled classrooms, places that have requirements of dust-proof and anti-static, and fields with aerial requirements.
Features of HuiYa Raised Access Flooring Pedestals
Many traditional raised floor pedestal are obsolete, however, we have the ability to locate the exact pedestal head that interfaces with your access flooring system. The improved design makes it's easier to build the joist structure to save time and cost and more convenient to install with our access floor accessories like steel stringer, everyone is able to complete it.
The flooring pedestals are available in a variety of sizes. The tube diameter and thickness, head plate, base plate, floor finish height of the pedestal can be customized to fit your access floor panel. Simply send us some images and we will find the correct pedestal. This price can be more or less depending upon the specific pedestal required for your floor system.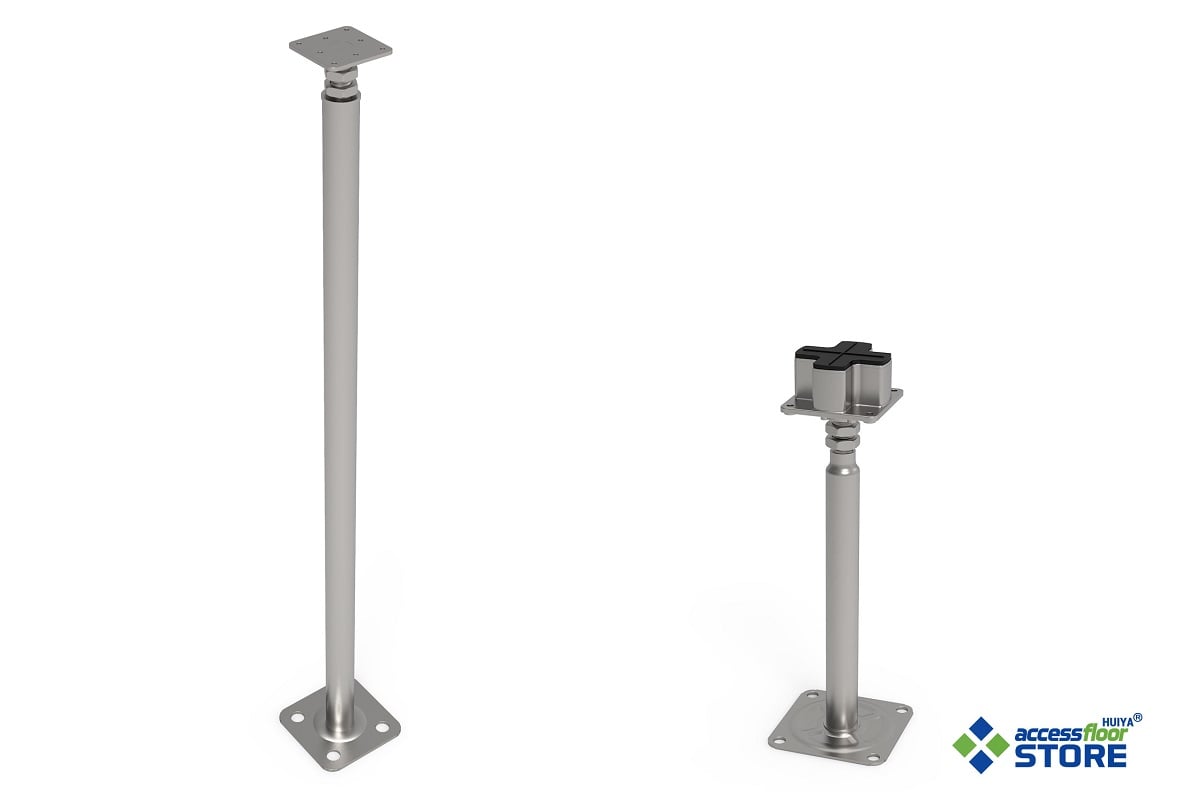 Benefits & Advantages of Our Raised Floor Support Pedestal
- Low cost and superior quality.

- Easy installation and professional design

- Adjustable system and customization available

- Strict delivery time control

- Technical guidance for installation

- Fully recyclable

- Resistant to fire, water, acids, and ultraviolet deterioration

- Fits for any self-supporting outdoor access floor system

- Convenient maintenance and long service life

- Strong bearing capacity

- Wide application fields