Products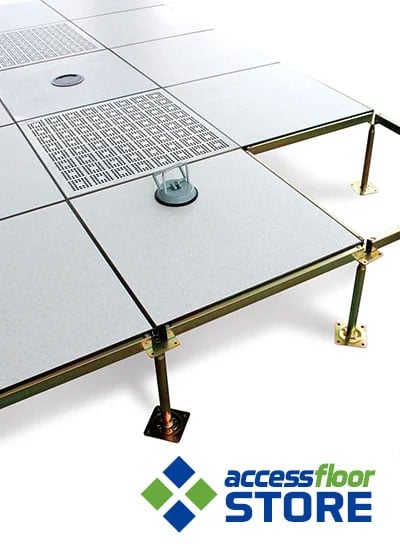 Raised Access Floor Supporting System - Raised Floor Pedestal Bracing
Raised floor pedestal bracing is an accessory used in conjunction with the anti-static floor pedestal, which can reinforce the bottom of raised floor pedestal so that it is stable and does not shake. Accessfloorstore.com is a raised access floor and flooring accessories manufacturer specializing in the production of access floor pedestal, stringer, bracing and more.
Introduction & Application of HuiYa Raised Floor Pedestal Bracing
As additional support of the floor understructure, the raised floor pedestal bracing provides extra tubing or other supporting and fixed to the access floor panels to reduce the movement of floor and improving stability to extend the service life and protect your equipment and support access floor system during high seismic activity. The length of the raised access floor bracing can be customized. There will be a hoop link between the pedestal and the raised flooring bracing. The hoop can lock the support bracket and the pedestal brace.
The raised floor bracing kit, which is part of floor system subsidiary supporting accessories, including diagonal brace, tie rod, hoop and bracing stringer, it usually applies with very heavy and strong flooring pedestal at high finished floor height in grounding of computer room, data center, office building, computer rooms, programmed control equipment rooms, industrial cleanroom, electrical-controlled classrooms, places that have requirements of dust-proof and anti-static, and fields with aerial requirements, to reinforce access floor installation structure and meet potential grounding requirements.
Features, Characteristics & Benefits of the Raised Floor Pedestal Bracing
- Super load capacity and stability
- Apply for all steel access floor and pedestal
- Customizable length
- Waterproof, fireproof and resistant to high range temperatures
- Wide application
- Budget price
- Strict material and quality control
- Professional lifetime technical support
- Firm installation
- Long service life and recyclable