Products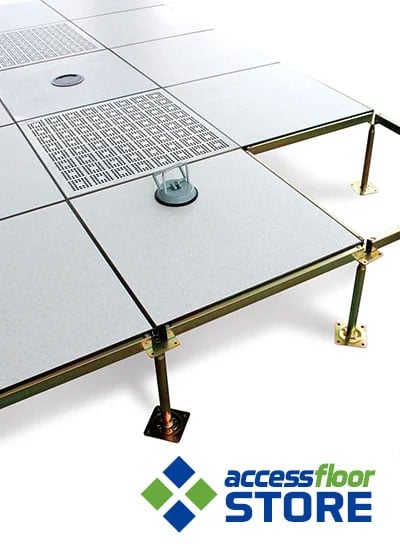 Grommets stand at the basis of improving the cooling efficiency and airflow management for data center raised floor and other applications with similar requirements, alongside that, the cabling system under your access floor can be managed better, make it can be used normally without any hindrance. Raised floor grommets are divided into a handful of different types, here we introduced is the Raised Floor Surface Brush Grommet, and Raised Floor Split Integral Grommet mainly apply for data center floor surface.
HuiYa Raised Floor Split Integral Grommet & Surface Brush Grommet
The surface brush raised floor grommet and split integral raised floor grommet provided by Accessfloorstore.com are belong to raised floor brush grommet, which is a square grommet equipped with brush strips to enable tiny cables to pass through the floors and fix wires at the desired position. The split integral grommet is cut in half.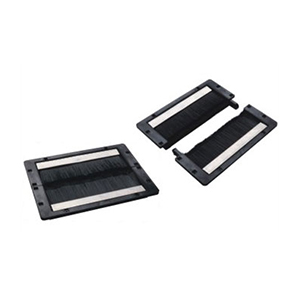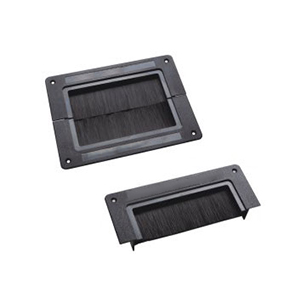 Dimensions
The dimensions of the raised floor split integral and surface brush cable grommet have multiple choices, we can customize the floor wire grommet according to your requirements. Here are some common sizes.
279mm x 210mm x 41mm
279mm x 212mm x 42mm
201mm x 265mm x 44mm
190.5mm x 187.7mm x 41.7mm
195mm x 145mm x 38mm
Installation
The grommet is usually installed on the position around the cables, then the brush strips seal the opening but allow useful wires pass through it. A convenient installation method is half of the grommet are glued to the access floor panels with double-sided adhesive, the other half with single-sided adhesive make it movable to access to the cables.
Characteristics, Features & Benefits
Cantilevered fibers will close automatically and tidily.

Allows the cables to cross smoothly from under the raised floor system to above.


Corrosion resistance.

Easy to install.

The access floor surface brush grommet strip is self-sealing.

Compliance with requirements for small cable opening.

Improve cooling device capacity and efficiency.

Improve the cool air delivery to IT equipment.

Keep cables neatly fixed in the brush grommet and eliminates debris and dust passing through the grommet and into the underfloor space.

Make the raised floor wire management easy and economical.

Increases static under pressure.

No effects on building operations.