Products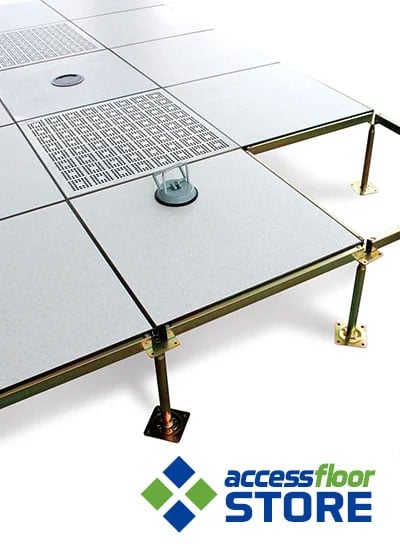 Raised Floor Strut Channels - Access Floor Pedestal Support Bracket
Raised Access Floor Strut Slotted Channel, also known as Channel Plate or Support Bracket, is a new type of access floor component used in raised floor support systems. It is an elevated support structure designed for equipment weighing hundreds or thousands of pounds and brings great benefits to raised floor installation and the safety performance of the raised floor support structure. A good example of this type of support bracket work can be found in server rooms, computer rooms, and data centers, which have raised floors and support structures installed on the floor. The raised floor pedestal is fixed on the slot of the Strut Channel with screws and forms a solid floor support structure, which increases the load capacity of the entire access floor system. 100% adjustable, reusable and does not require welding, drilling or special tools. Infinite adjustability and reusability make Raised Floor Strut Channels an ideal choice for raised floor support systems.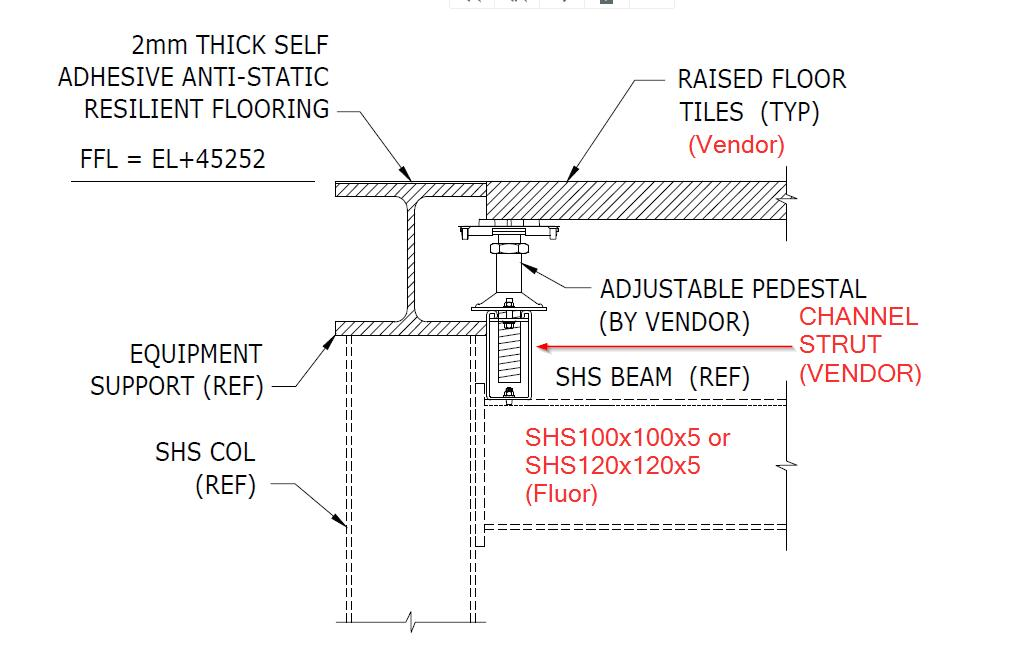 Huiya Access Floor Strut Channels - Profitable & Durable Steel Raised Floor Slotted Channel Plates
As a professional raised floor manufacturer, Huiya has always been committed to providing the most stable and sturdy raised floor system to customers around the world. Therefore, we also have an exclusive advantage in the production of Strut Slotted Channel products, because we understand that the raised floor has a great impact on the supporting structure due to the application of different environments.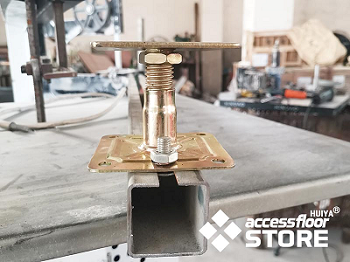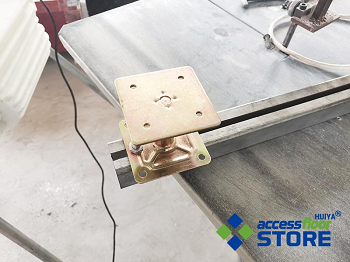 Size of Raised Floor Strut Channel
Intersecting Surface: 40mm x 40mm x1.5mm

The Maximum Length of Channel Strut: Maximum 6 Meter Long. The Length can be customized within 6 meters.

Before Purchasing the Channel Strut, you need to check the project layout and how many Quantities of Channel Struts you need to buy.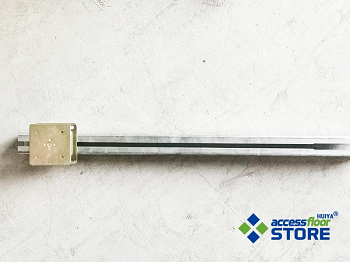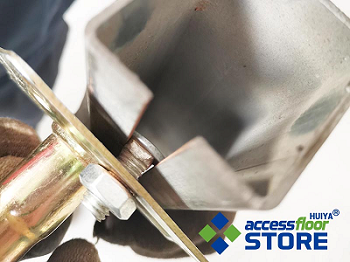 Applicable Raised Floor Pedestal
Due to channel strut is strong and stable on the bottom, the raised floor pedestal can use Φ25mm tube pedestal, which price is cheaper than Φ38mm pedestal.
How to connect channel Strut with SHS beams?
Two Steps:
1: Welding
2: Drills and screws.
3: Nothing (because the channel can put on the SHS Beams stable. And we also has stringers on the pedestals. Stringer connection like a square.