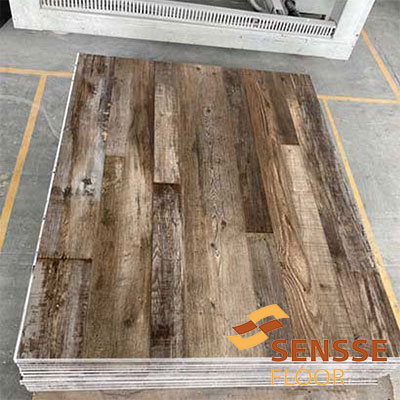 /ImagesProduct/semi-finished-spc-floor-4.jpg
Semi-Finished SPC Floor
Sell Type: International business
Product Attributes:
Email: [email protected]
WhatsApp: +86 18018280738
PRODUCT DETAILS
Semi-Finished SPC Floor - SPC Vinyl Flooring Components Supply
If you are looking for a reliable supplier of SPC Floor semi-finished products or SPC floor synthetic materials, then our products can definitely meet your needs. Semi-finished SPC Floor is a unique product of Floor. Usually, we can provide color film, wear-resistant layer, unslotted SPC floor, SPC floor without UV, and so on.
SPC Floor Color Film Layer
SPC Floor Color Film is also known as the vinyl print film or decor layer, which provides the decoration (colors, texture, and patterns) for the SPC plank. We provide permanent waterproof performance and non-fading wood grain, stone grain, carpet grain, And the solid color SPC Decor Layer, the specific dimensions are as follows:
| Product Name | Color Film |
| --- | --- |
| Warranty | 1 year |
| Application | Producing Vinyl Floor |
| Material | PVC Material |
| Feature | Not Self-Adhesive |
| Width | 1000/1300 mm |
| Length | 500~1000 m |
| Color per cycle | 1270/1580/1890/2460 mm |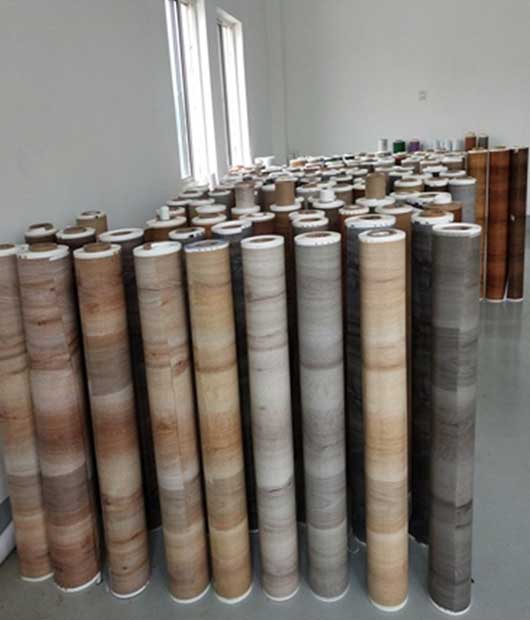 SPC Floor Wear Layer
The SPC floor wear layer is the top transparent coating on the vinyl floor which used to ensure the scratch and stain resistance of the SPC floor plank. To ensure the useful life of the floor, our SPC floor wear layer is made of 100% polyvinyl chloride It adopts advanced production technology to control quality, density, transparency, and wear resistance.
| Product Name | PVC Floor Wear Layer |
| --- | --- |
| Material | 100% Vinyl PVC |
| Thick | 0.2/0.3/0.5/0.7 mm |
| Width | 500 mm ~ 1800 mm |
| Usage | Anti-wear surface for PVC flooring |
| Color | Color transparent |
| Standard | EN-71, REACH, RoHS |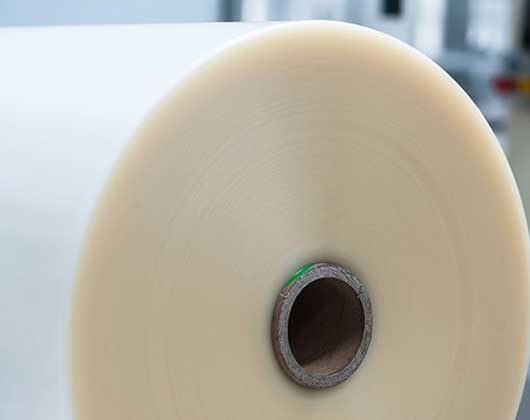 SPC Rigid Core Board
SPC floor without groove or UV is made by combining limestone powder and stabilizers to create a dimensionally stable and waterproof core, which provides rigidity and stability for the plank. We can provide the whole SPC Core Board or cut plank. For the whole board, the length can be up to 1800mm, the interval is 900~1800mm, and the width is up to 975mm.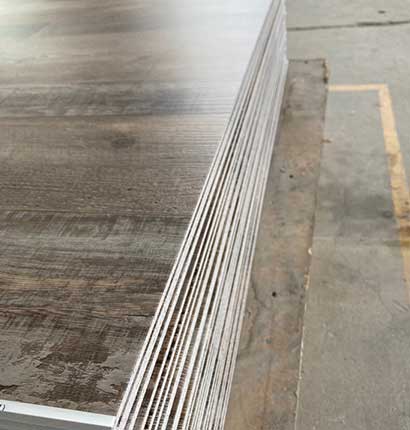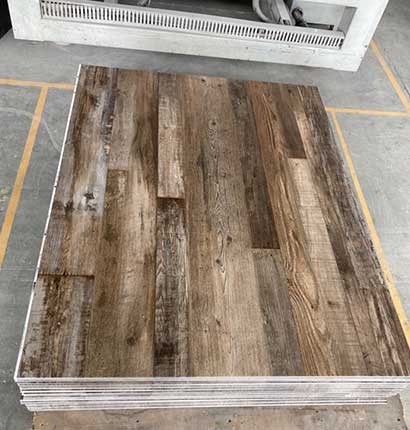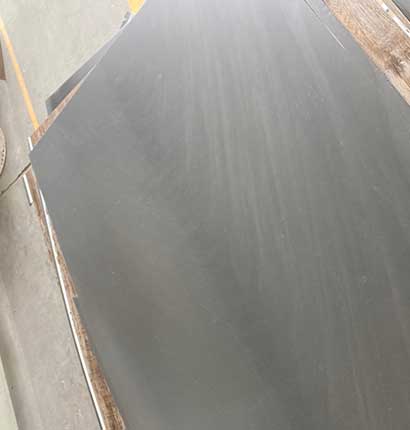 As a professional SPC floor manufacturer, we have a complete team and technical services for developing, designing and manufacturing every part of every SPC structure. If you need, please contact us.