Steel Raised Floor Stringer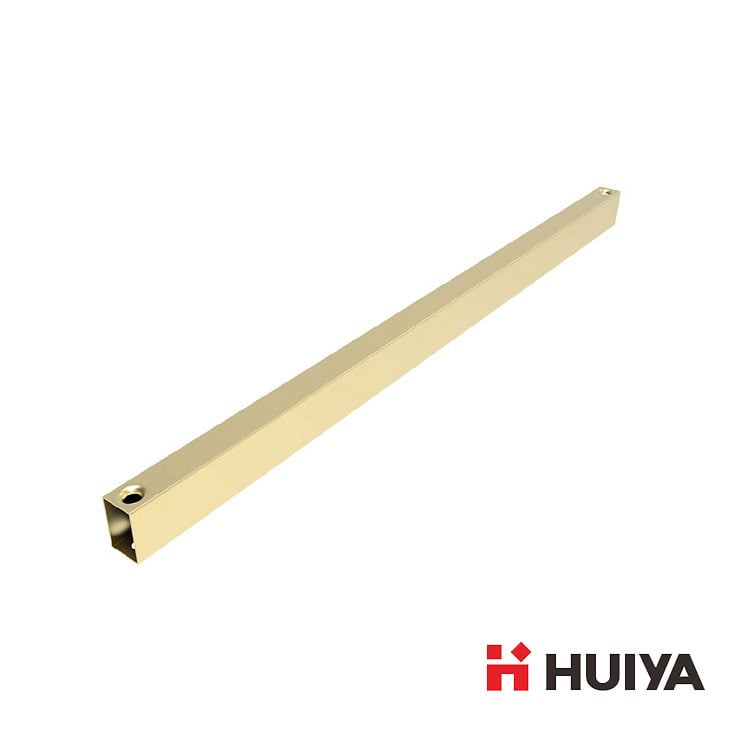 /ImagesProduct/Huiya Raised Floor Stringers - Support Steel Frames.jpg
Steel Raised Floor Stringer
Sell Type: International business
Product Attributes:
Email: [email protected]
WhatsApp: +86 18018280738
PRODUCT DETAILS
Raised Access Floor Accessories System - Steel Raised Floor Stringer Manufacturer
Access floor stringer is an important part of the all steel access floor and usually used in combination with raised floor pedestal, bracing and other flooring accessories, floor is assembled from four pedestals and four stringers to a sub-system to make the floor system more ideal for the application, for example, the computer room anti-static floor needs to be adjusted to a proper height and certain size, which requires access floor pedestal and stringers. The role of the pedestal is to increase the concentrated load performance of the floor. Since the all-steel access floor is generally used in the computer room, heavy objects such as cabinets are placed in the computer room on the surface of the raised floor, and the beam plays a supporting role in the floor system. Accessfloorstore.com is a professional manufacturer of anti-static flooring and OA network flooring, we can not only supply various flooring products and equipment including raised floor steel stringer, pedestals and more, but also customize the unique product according to your requirements.

Introduction of Steel Raised Floor Stringer & Beams
Our steel raised floor stringers are steel rods that form a basic grid which provides lateral stability for raised floor, they can also be called as beams, crossbeams, crossbars, lateral bars, horizontal bars, connecting rods, crosspieces, joiners, or grid arm. The thickness of the raised floor pedestal can be customized to 1 mm and 1.5 mm. A raised floor beam of 1 mm thickness is the most commonly used type.
Quick Details
Place of Origin: Guangdong, China (Mainland), Guangdong, China

Model Number: SO1, S01

Flooring Accessories: Flooring Trims

Usage: Commercial

Function: Anti-Static

Technics: Mordern

Pattern: Other

Product Material: Galvanised steel

Color: grey

Type: Flooring Accessories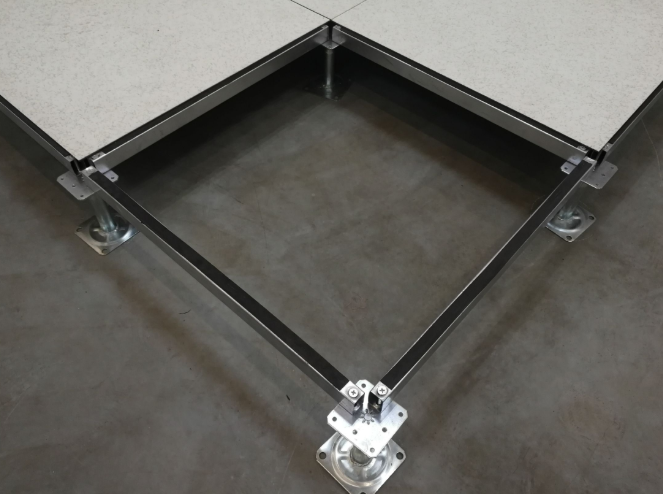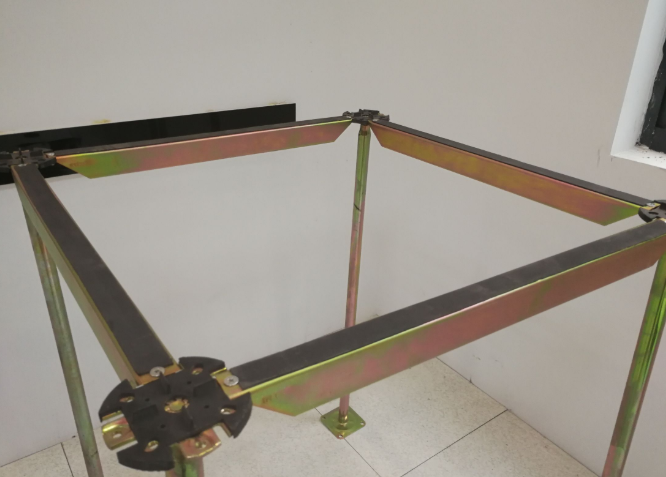 Benefits & Advantages of Our Steel Raised Floor Stringer
- Favorable price on the market, save time and labor cost.

- High quality and excellent performance, like high load capacity and stability.

- Electrodeposition cathodic epoxy paint finish for lifetime protection.

- Totally non-combustible.

- Excellent grounding and electrical continuity.

- Class A flame spread and smoke development rating.

- Customization service.

- Easy to install and move.

- Multiple types fit for different pedestals.

- Wide application.
Different raised floor systems need raised floor stringers of different materials, structures and dimensions, we can provide customization service for floor crossbeams and pedestals, if you are going to install a new floor, a whole set of flooring products can be purchased in our store, if you want to find out a kind of replacement crossbars for existing access floors, separate raised floor steel stringer or other parts can be offered at any time.