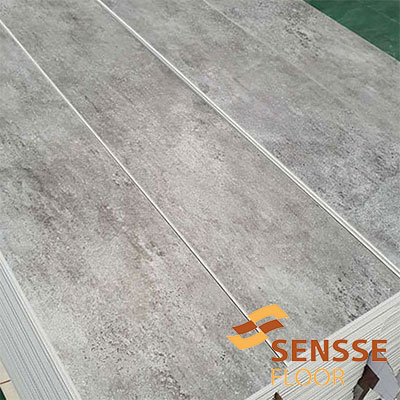 /ImagesProduct/stone-look-spc-floor-1.jpg
Stone Look SPC Floor
Sell Type: International business
Product Attributes:
Email: [email protected]
WhatsApp: +86 18018280738
PRODUCT DETAILS
Durable & Affordable Stone Look SPC Vinyl Floor Planks & Tiles
Stone Look SPC Flooring is an easy-to-maintain floor that performs well in areas with high traffic and high humidity. This durable and economical floor has a variety of visual effects, comparable to the beauty of the natural stone. We supply Stone Look Floor produced by the most professional SPC Flooring supplier in China. Stone SPC Floor Collection is loved by customers in many countries for its unparalleled quality, diversified realistic appearance, long service life, and most cost-effective price. It is widely used in high-end office buildings, apartments, and private villas. Accept customization, we provide production solutions with both quality and price advantages.
The stone look SPC floor is a rigid vinyl floor with decorative patterns or stripes similar to stone such as granite, terrazzo, or even concrete. At only a fraction of the cost of natural stone, these Stone Look SPC Vinyl Floors can add natural beauty to any home or commercial area. These tiles provide waterproof, durable, and easy-to-maintain characteristics, making the installation less difficult. The stone-looking vinyl tiles are not only suitable for traditional decoration style, but also can perfectly match the retro and modern styles.
Stone Look SPC Vinyl Floor Specifications
The conventional size of Stone Series SPC Floor is 600*300mm, and the surface embossing is slate pattern or coral pattern. We also accept customization of special sizes. The following are the specific parameters:
Thickness
Wear Layer
Size
3.5 mm
0.2 mm / 0.3 mm / 0.5 mm / 0.7 mm
300x600mm / 305 x610mm
4 mm
5 mm
6 mm
Thickness
Wear Layer
Size
3.5 mm
0.2 mm / 0.3 mm / 0.5 mm / 0.7 mm
12"x24"
4 mm
5 mm
6 mm
Stone Look SPC Vinyl Floor Structure (5 Layers)
UV Coating-The high content of nano-sized ceramic particles further enhances the performance of the floor.

Wear Layer- Protect the floor from scratches and stains, thereby extending the use time

Color Film- Printing a variety of realistic natural stone patterns (such as marble, granite) with advanced technology, there is always a pattern to meet your needs.

SPC Rigid Core- Dense waterproof core made of natural calcium powder, PVC resin powder, and stabilizers.

Bottom Layer (Optional Back Layer) -We provide three types of IPXE, EVA, and Cork (Cork) mats for consumers to choose from. These materials provide sound insulation and cushioning.
Stone Look SPC Vinyl Floor Features
High-end materials and production processes ensure excellent durability and stability

A variety of realistic stone appearance options, suitable for a variety of popular decoration styles

100% waterproof, corrosion resistant, resistant to cracking, scratches, and abrasion

Easy to install, no need to seal like natural stone

High-quality color film printing, clear stone grain texture

Stain-resistant, low maintenance, easy to clean

Without any plasticizer and formaldehyde, healthy and environmentally friendly

Cost-saving, the best factory wholesale price

Timely delivery, one-stop intimate service
Stone Look SPC Floor can not only give your project benefits in the above aspects but also will not destroy your budget. It is reasonably priced, easy to install, and easy to maintain. This floor is an ideal solution for any room. Contact us now to get the best Stone Look SPC Vinyl Tiles for your project.