Swimming Pool Mosaic Tiles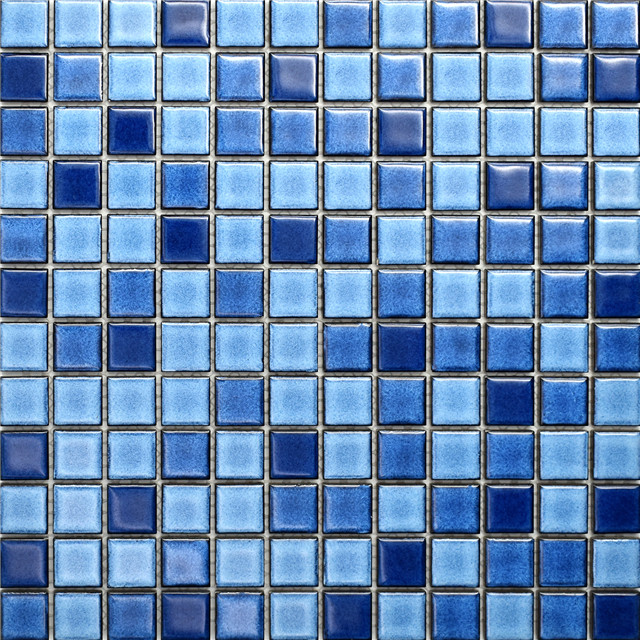 /ImagesProduct/swimming mosatic tile.jpg
Swimming Pool Mosaic Tiles
Sell Type: International business
Product Attributes:
Email: [email protected]
WhatsApp: +86 18018280738
PRODUCT DETAILS
Mosaic Pool T
i
les
Summers would be incomplete if you didn't take a dip in the pool to cool off. Nothing beats the mosaic tiling concept when it comes to swimming pool tiles. It includes the highest-quality swimming pool mosaic tiles, which are made of ceramic and porcelain. All swimming pool tiles have anti-skid properties, which are essential for pool areas because they are always wet. Furthermore, the cost of swimming pool tiles is relatively low.
Mosaic pool tiles can be used in a variety of ways:
Decorative tiles are the best method to set your pool apart from the rest of the pool crowd. Glass mosaic tile installations may elevate your pool to new opulent heights, whether it's a domestic or commercial pool. The best thing about the tiles is that they are available in whatever color, design, or size you can imagine. Bring a mosaic tile pattern from your favorite foreign country to your pool and have it installed.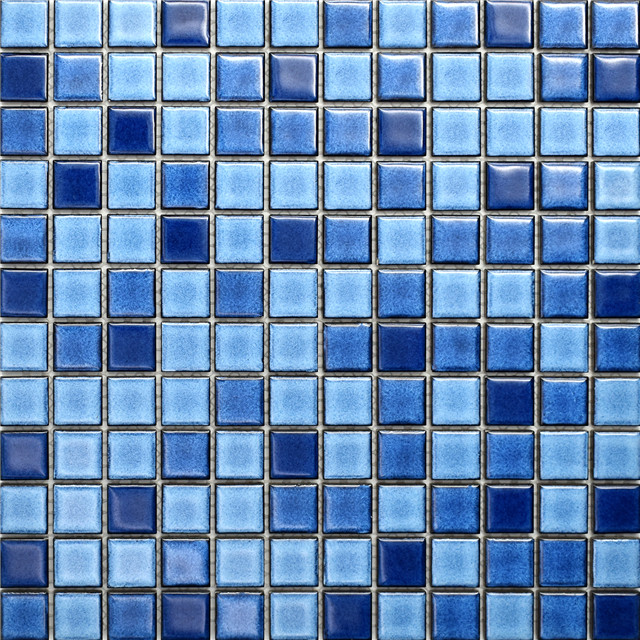 Mosaic Pool Tiles Have the Following Functions:
Tiles for swimming pools:
Square-cut mosaic tiles will give your pool a stunning assortment of blue hues that evoke the sea's sweeping currents.
Pebble and marble mosaics look great in kitchens and come in various colors to match your existing decor. Glass mosaic pool tiles, on the other hand, might offer your kitchen a more opulent appearance.
Mosaic Pool Application & Use:
Processing mosaics in pools is similar to processing them in other areas, such as bathrooms or kitchens. However, it does necessitate some extra preparation. Other materials, like epoxy adhesive and grout, are also necessary.
1. Allow the concrete to cure.
Mosaics are dimensionally stable. Thus the pool's concrete must be as well. As a result, it's critical that the concrete has fully set, ideally for at least three months. If the concrete hasn't fully hardened, it can contract, resulting in tension. The mosaics may crack or come free as a result of this.
2. Remove any cracks or abnormalities.
Mosaics are best processed on smooth surfaces. As a result, the concrete must be as level as possible, with any fractures or abnormalities filled in or removed. We don't recommend applying an extra layer of tile glue for this since too thick layers can shrink.
3. Select the appropriate adhesive and grout.
Water and chlorine are not only present in the mosaics but also in the glue and grout. As a result, the items used must be resistant to these conditions.
Mosaic Pool Tiles Have the Following Benefits:
Because the mosaic pool tiles are small, there are more spaces between the particles, which creates a non-slip effect. It is more versatile to utilize other than large-size swimming pool tile. More commonly used, in clubs, SPAs, leisure pools, and other irregular pools that are more versatile and attractive. After developing the phenomena, the excessive size of the swimming pool tiles necessitates trimming and cutting into little pieces. Swimming pool mosaic tiles compared to pools Bricks are more broad accessories, with overcast angles, angles, corners, and different corners accessible when the appropriate over-use accessories!
Pros:
• Mosaic pool tiles allow you to be as creative as you want with your pool, allowing you to create a variety of collection looks.
• Glass mosaic pool tiles are available in a variety of colors, sizes, and combinations. For a unique style, you can create your own trendy combo.
• When compared to mosaic pool tiles, they are more stain, mildew, and mold resistant. The use of glass mosaic tile in pool design keeps nature and environmental concerns in mind.
Cons:
• Mosaic pool tile is more expensive than ceramic mosaic and stone. Glass mosaic is easily scratched, mainly when utilized in a high-traffic location like the kitchen.
• If a scratch occurs, the attractiveness of the item will be diminished. You have to replace the damaged glass mosaics, which will increase the total cost.
Before purchasing mosaic pool tiles, you should be aware of the following parameters:
Quality:
Choosing tiles only based on aesthetics and how 'pretty' they glitter is fine, but what will you do if they begin to jump out due to poor quality?
Tile Materials:
Tiles for swimming pools are made from a variety of materials.
Color:
Choosing the color of your pool tile, like the design, is a very personal decision.
How to put the tiles in place:
• Completely drain the pool. Any high spots on the pool's liner should be chipped, ground, or bush hammered away. With a mild chipping hammer, remove debris from surrounding pipes and lights.
• Use a tool with a pressure nozzle to clean the pool's entire surface. Allow the collection to air dry until the character appears damp, but no visible moisture remains.
• Using a caulking gun, apply caulk to all of the expansion joints, making sure to thoroughly fill them in. Remove any caulk from the tile's surface as soon as possible.
• Allow 20 days for all surfaces to cure completely before adding water to the pool. Fill the pool at a 1-inch-per-hour rate.
Swimming Pool Mosic Tile Conclusion:
If you are a pool lover then to decorate your pool use these mosaic pool tiles. Your pool will be attractive as well as its life will be increased because tiles help to prevent the decay of other stones.