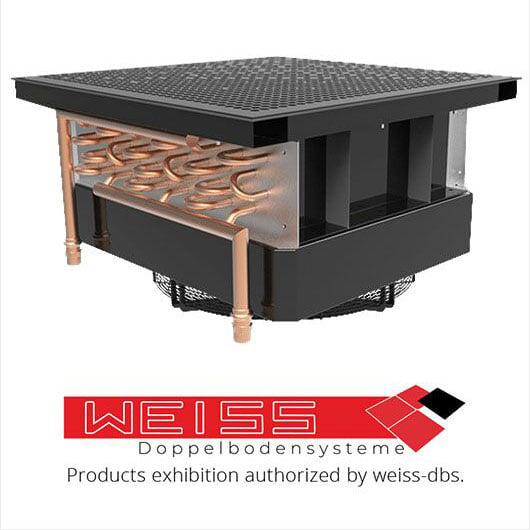 /ImagesProduct/WEISS Hydrologic Panels.jpg
WEISS Hydrologic Panels
PRODUCT DETAILS
Weiss Hydrologic Air Conditioning Raised Floor System
Weiss Hydrologic Panels are a type of innovative product for UFAD (underfloor air distribution) solutions to improve thermal management in data centers and IT computer rooms, with the aim of achieving considerable energy savings. A perfect airflow raised flooring solution for the development and implementation of the modernization of existing data centers, especially at high packing densities per rack.
Optimal Energy-Efficient Raised Floor For Data Centers & IT Rooms
Weiss's Water-chilled ventilated raised floor system is different from traditional ventilated floors. It cleverly uses water as a cooling medium to dissipate the heat sucked into the floor passages by high-performance fans, which ensure optimal, demand-oriented airflow. Weiss provides a standard size of 600 x 600 mm to adapt to the spacing of the existing data center floor, which can be installed in the front and back of the rack to achieve maximum heat dissipation (maximum 20 kW per rack). At the same time, special sizes and other customer requirements can be customized.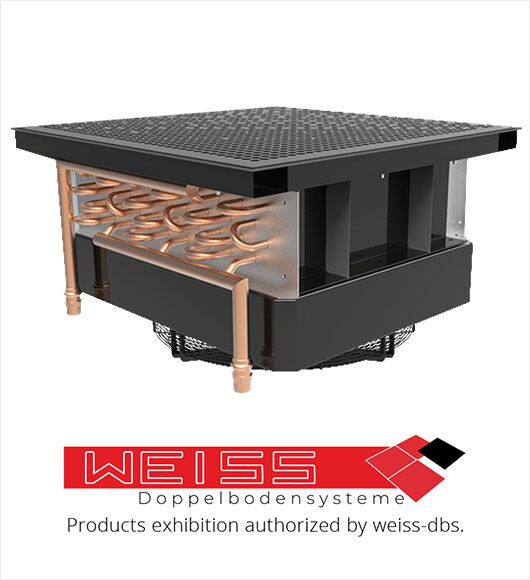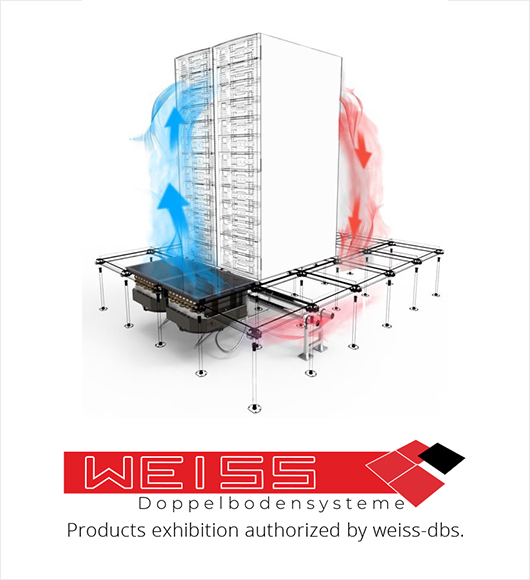 Weiss Air Condition Raised Floor Technical Data & Specification
Panel
| | |
| --- | --- |
| Admeasurement | 600 x 600 mm |
| Thickness | 350 mm, without cover |
| Topside | PVC, HPL, rubber |
| Bottom side | EC-fan |
| Weight | 36 kg |
| Material | steel, powder-coated |
| Building Material class | A1 |
| Free air outlet | 39% |
| Resistance to ground | 450 - 2000 mm |
Load bearing capacity
| | |
| --- | --- |
| Point load | 3 kN |
| Ultimate load | > 6 kN |
| Finish floor heights | 450 - 2000 mm |
Performance
| | |
| --- | --- |
| Voltage | 230 V |
| Power consumption | 140W |
| Spread water | 400w XL Version,12°C / 18°C |
| Water volume | 1,43 m³/h |
| Air supply temperature | 21° - 30°C |
| Water connector | 3 / 4" |
| Max Pressure | 10 bar |
| Pressure loss | 1 bar max |
| Cooling media | Water- or glycol-water mix |
Weiss Hydrologic Panel Heat Dissipation Performance
CFD Simulate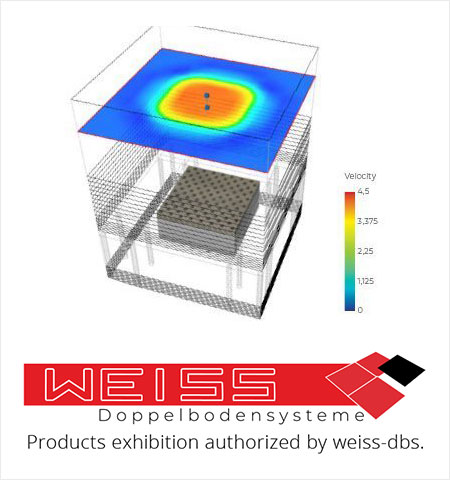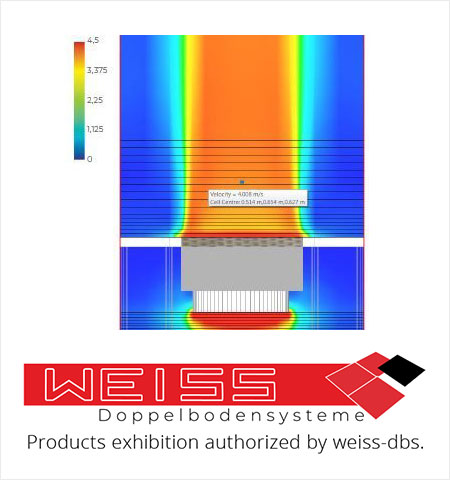 Measurement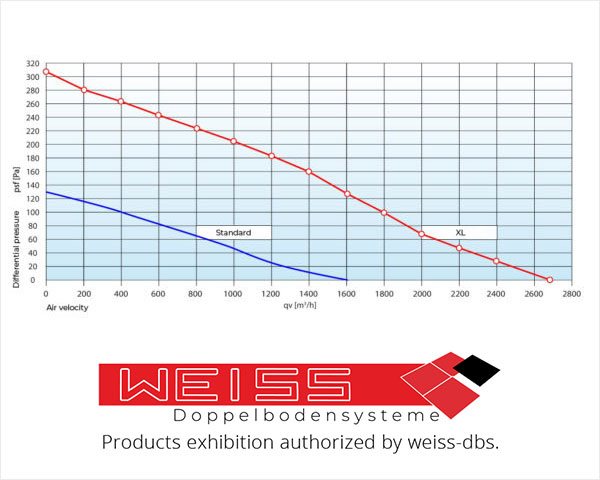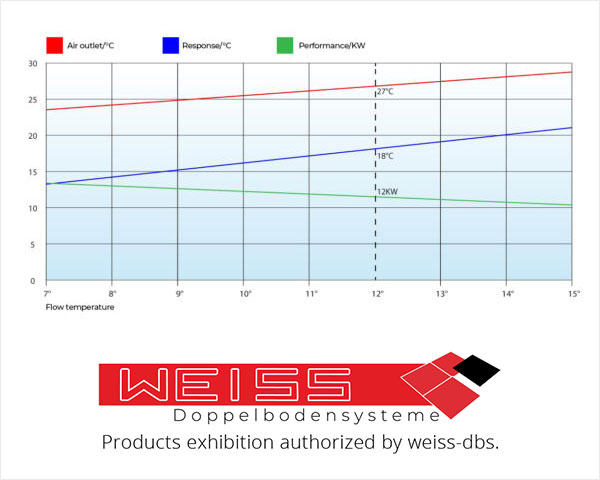 Weiss Raised Floor Hydrologic Panel Features & Advantages
10 KW per panel and 20 KW per rack ensures the best energy-saving heat dissipation

Fully controllable cooling system, through target temperature or pressure

Water-cooled raised floor not only benefits optimal heat dissipation but also fireproof in the data center

Size of 600 x 600 mm is suitable for all standard raised floor systems

Can be placed in hot aisles or cold aisles

Excellent flexibility and easy to use for retrofitting or building new data centers

Different sizes, heights, and capacities can be provided according to customer needs

Easy to install, maintain, expand and replace