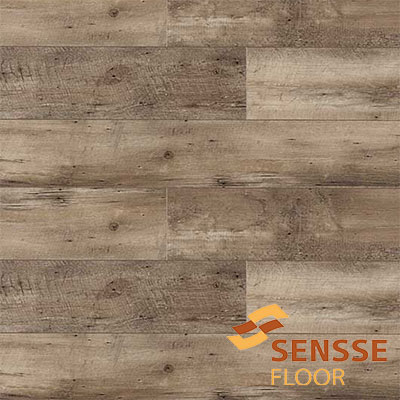 /ImagesProduct/wood-look-spc-flooring-supplier-2.jpg
Wood Look Spc Floor
Sell Type: International business
Product Attributes:
Email: [email protected]
WhatsApp: +86 18018280738
PRODUCT DETAILS
Reliable Wood-Look SPC Flooring Supplier & Manufacturer
Wood-Look SPC flooring has become the preferred flooring solution for many residential and commercial areas with its very versatile decoration and excellent performance of the rigid floor, and it is also the most popular style of SPC flooring. Wood SPC Floor Collection is one of our most classic series, with excellent quality, diversified and realistic wood grain patterns that never fade. Our Wood Textured SPC Floor Planks is a perfect waterproof and wear-resistant alternative to natural hardwood floors, allowing those who love natural wood-grain vinyl floors to have an ideal decoration style even in wet areas.
Choose wood-looking SPC Floor from a variety of colors, such as dark walnut or light gray, or even gray. It has different wood board lengths and widths to ensure that it fits any style.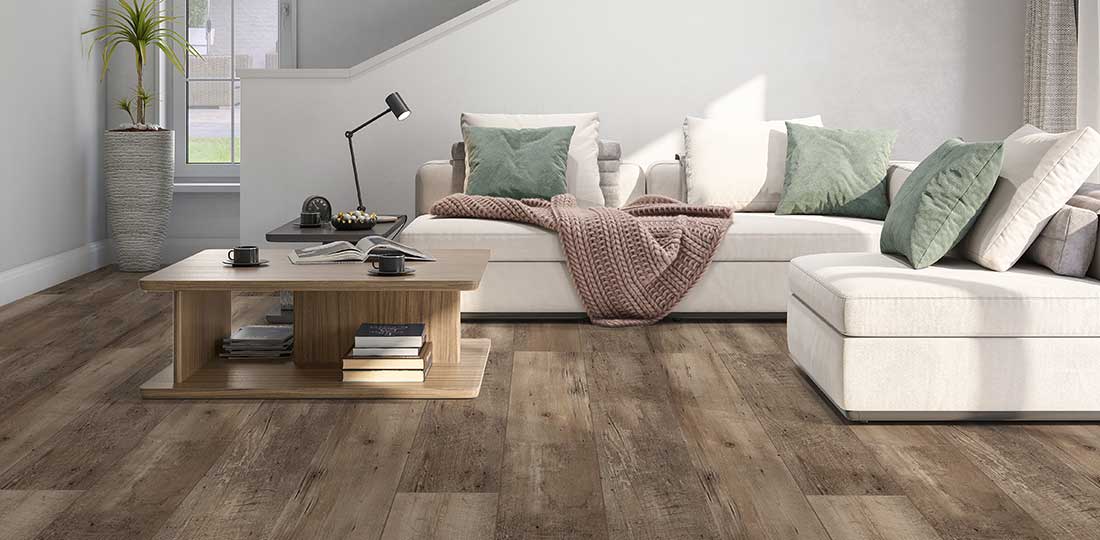 Wood-Look SPC Flooring Specification
The following is our regular size table, we also accept customization, the maximum length can be up to 1800mm, and the maximum width can be up to 975mm:
Thickness
Wear Layer
Size
3.5 mm
0.2 mm / 0.3 mm / 0.5 mm / 0.7 mm
150x915mm / 150x1220mm /
180 x1220mm / 228 x1524mm
4 mm
5 mm
6 mm
Thickness
Wear Layer
Size
3.5 mm
0.2 mm / 0.3 mm / 0.5 mm / 0.7 mm
6"x36" / 6"x48" / 7" x48"mm / 9" x60"mm
4 mm
5 mm
6 mm
Each Wood-Look SPC Vinyl Floor TileConsists of Five Layers:
UV Coating: The high content of nano-sized ceramic particles further enhances the performance of the floor.

Wear Layer: Protect the floor from scratches and stains, thereby extending the use time.

Color Film (color film layer): Under the wear-resistant layer, this can provide color to the floor. With our advanced printing technology, there is no doubt that you can find a style that meets your requirements.

SPC Rigid Core: A dense waterproof core made of natural calcium powder, PVC resin powder, and stabilizers.

Back Layer (optional): We provide three types of IPXE, EVA and Cork mats for consumers to choose. These materials provide sound insulation and cushioning.
Our wood grain SPC Vinyl Tiles add a sense of practicality to classic designs and enhance the appearance of any house. The regular embossing on the surface is BP pattern, water drop pattern, and EIR synchronous embossing. We have a huge library of wood grain color films, covering natural wood grain types include oak, hickory, maple, pine, elm, sandalwood, etc. and unique color films such as artificial oak and cement oak grain.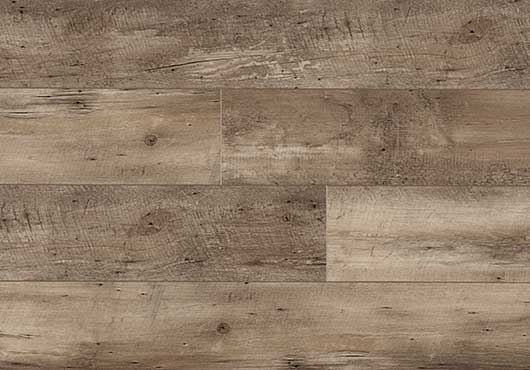 Features Of Wood Textured SPC Flooring Planks & Tiles
From the appearance point of view, our color film wood grain simulation is extremely high, the texture printing is clear, and the synchronous embossing technology of Floor can make the finished floor have the same surface as the wood floor.

From the quality point of view, in addition to the mainland color film, some color films are also from Taiwan, China. These color films use high-quality inks and unique designs, which will bring you a different visual experience.

In consideration of environmental protection, we also have a new color film product being tested, using water-based ink printing, which is more environmentally friendly and healthier than traditional processes.
If you are looking for wood-grain floor products, then Wood Look SPC Floor Series will be your best choice.