Quality & Affordable Directional Homogeneous Vinyl Flooring (PVC Sheet Flooring)
Create unparalleled value for your project with our Directional Homogeneous Vinyl Sheet Flooring! High-end quality, excellent performance, long service life, cost-effective price, and a wide range of colors and styles available, allows you to enjoy the benefits of both practicality and aesthetic. Huiya is committed to stylish and highly practical Directional Homogeneous Vinyl Flooring solutions. Made right here in China, Directional Homogeneous Vinyl Rolls from Huiya hits the mark with ultimate performance and style.

Huiya Directional Homogeneous PVC Sheet Floor Introduction
Huiya Directional Homogenous Vinyl Sheet Flooring comes with premier quality and elegant looking in a directional pattern. Our Huiya Homogeneous Directional PVC flooring rolls are high traffic floors whose structure is composed of a single layer and maintains its magnificent design throughout the thickness. The PUR + protection finish guarantees the better performance of all homogeneous vinyl flooring. Our Directional Vinyl Rolls can handle a layer of durability and resistance to scratches and low emissions; improved chemical resistance contains properties adapted to the use of wheelchairs. Huiya Homogenous Directional Vinyl Sheet series contains a high-performance hygienic surface (using RHPP processing technology), a wide collection, new textures, and modern colors.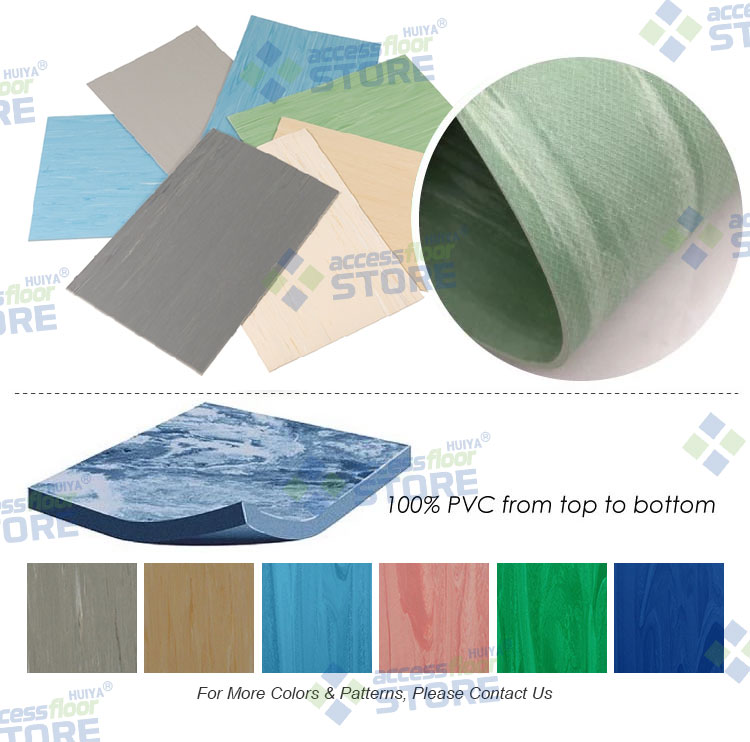 Directional Homogeneous Vinyl Flooring Specifications & Features
Thickness: 2.0mm, 2.5mm, 3.0mm

Size: 2m width x 20m length per directional homogeneous vinyl roll

Weight: 2800~2900 g/sqm

Raw Material: 100% Phthalate-free vinyl chloride

Surface finish: Matt finish, 200+ color tones of a soft, classic directional pattern available

Surface treatment: PUR + Protection finish

Abrasion group: Group T wear rating compliant according to test standard EN649 (very high resistance to traffic for a long time)

Impact sound reduction: Approx. 6dB according to ENISO717/2, meet EU EN1081, great sound absorption, and mute performance

Anti-Static: Static control is available, can be customized according to customer needs

Environmental protection: ISO14001 certified, raw material and production reached European standards, 100% recyclable

Antibacterial and health: Can effectively inhibit the growth of MASA. TVOC after 28 days < 10µg/m3 => indoor air quality

Fire Prevention: Bfl-S1, t0 level, meets the requirements of indoor materials fire and flame retardant

Installation & Maintenance: Facilitates floor-wall junctions, angles and welding treatments, easy to maintain, no wax for life, saving 48% maintenance costs

Service life: High durable ensure long-lasting
Directional Homogeneous Vinyl Flooring Roll Applications
Huiya Directional vinyl heterogeneous sheet is suitable for both industrial and commercial purposes, perfect for high traffic spaces, such as hospitals, schools, offices, supermarkets as well as playgrounds, government facilities, and buses.
ESD Homogeneous Directional Vinyl Floor Sheets are widely used in electronics, microelectronics, telecommunications environment, network floor, clean room, computer room, operating room, assembly workshops and other places required anti-static floor environment.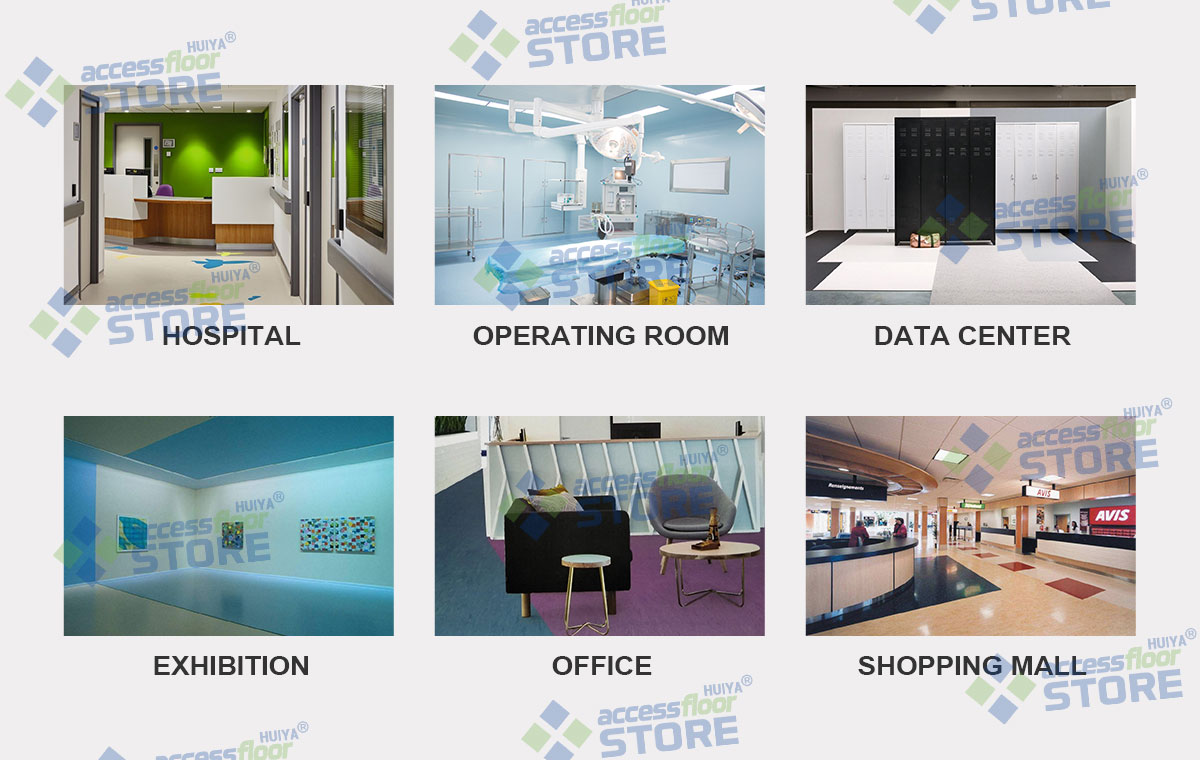 What is Directional Homogeneous Vinyl Flooring?
Directional homogeneous vinyl flooring, consisting of a single layer of vinyl, with direction pattern design, requires a bonded installation and hot welding between panels. Same like other types of homogeneous PVC floor, quality Directional Homogeneous Vinyl Floor Sheet is solid and resistant solutions ideal for areas of intense and very intense traffic and are especially recommended for applications in segments such as health and education due to their resistance and easy cleaning.
Huiya can meet the different demands of our customers and meanwhile, we can provide OEM service for homogeneous directional vinyl flooring tiles & sheets. With high quality and competitive price, we have clients from all around the world. Our products are sold well in Western Europe, North America, Middle East, Southeast Asia, and Africa. Welcome to visit our company and looking forward to working together & achieve Win-Win.