News Tag
Products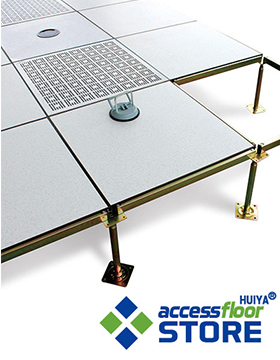 Raised Floor Types In Structures - Differences Between Panel Floor vs Hollow Floors
2019/12/15 20:40:39
In the previous article, we divided the raised floor into different types according to the materials, but in fact, according to the structural difference, we can classify the traditional raised floors into panel floors and hollow floors.
Raised Access Floor - Panel Floor Structure
A panel floor is composed of slabs supported by cylinders and/or profiles adjustable in height or not. The tiles generally consist of high-density wood chip access floor panels (chipboard raised floor) or calcium sulphate raised floor tiles (generally reinforced with fibers) but they can also be made of concrete, steel/cement, glass, aluminum or stone.
The Raised Floor tiles have modest dimensions: approximately 500 mm x 500 mm or 600 mm x 600 mm. They can be fitted with a glued finish, either in the factory or in the site.
Generally Structure of a Panel Floor
Coating

Slab

Slab underside

Peripheral finishing possible

Cylinder

Cylinder anti-vibration device

Possible sleepers (ribbed U-profiles)

Antivibration or preformed sealing devices for sleepers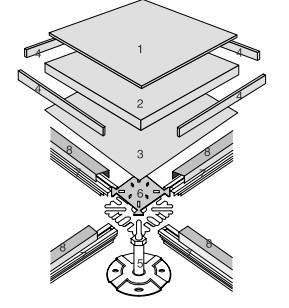 Raised Access Floor - Hollow Floor Structure
A hollow floor is made up of slabs supported by cylinders adjustable in height or not. They are larger, and the void between raised floor and load-bearing floor is therefore less easily accessible than with panel floors. However, it is possible to provide inspection hatches. The substructure is identical to that of panel floors.
A distinction can also be made between a dry or wet hollow floor:
In the first case, the upper surface is made dry, in one or two layers. The panels are joined using glued tongue-and-groove systems to obtain a united structure.
Generally Structure of A Dry Hollow Floor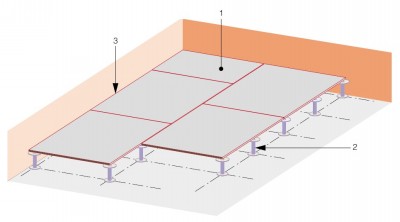 In the second case, a screed (usually gypsum or anhydrite) is poured over the raised floor panels. A film is placed between the panels and the screed to avoid water infiltration.
Generally Structure of A Wet Hollow Floor
Cylinder

Sign

Partition

Peripheral finish

Waterproofing membrane

Fluid screed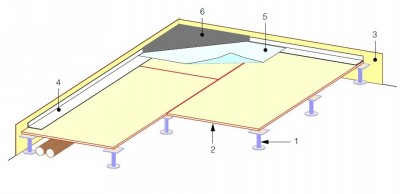 Check out more Raised Floor knowledge on our news page, and if you are looking for a reliable raised access system supplier, welcome to contact us!