News Tag
Products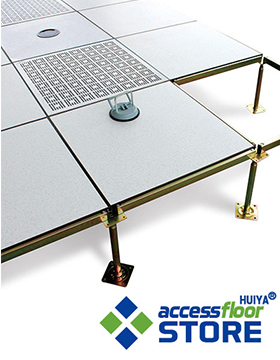 The Perfect Match for Modular Carpet Tiles and Office Raised Access Floor Solutions
2020/1/10 15:37:49
Modular carpet tiles or plate area rugs are the ideal complement for the solution of raised floors in corporate environments, especially they are the best ally for office raised floor systems.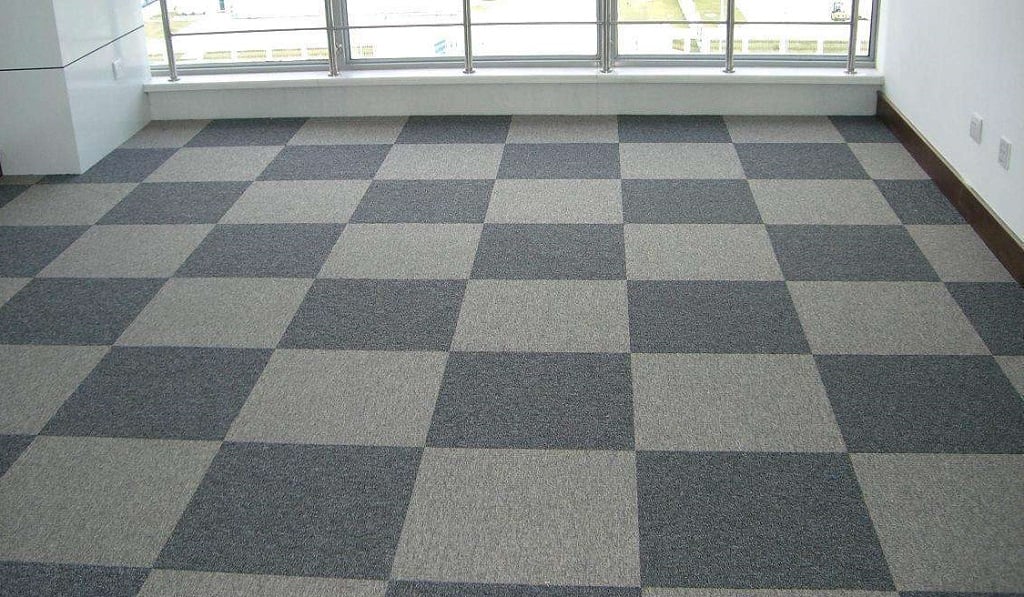 The modular carpet tiles are a great choice for any office, corporate building or commercial branch that carries high traffic of people such as airports, bank branches, and all kinds of offices that require a high-quality carpeted floor and that supports the constant passage of people. These carpets for raised floor systems have characteristics and advantages that are totally different from traditional roll carpets, for example, memory glue, used on the raised access floor system, allows you to remove the piece (s) and then access the raised floor tiles focusing on a certain sector and without the need to replace or cut any material.
What Is Modular Carpet Tile?
The mechanism of modular carpet tile is totally different from traditional carpets, as it consists of small partitions that are linked one by one, very similar to a puzzle. The purpose of the modular carpet is to provide the user with a solution that facilitates installation and maintenance.
Features and benefits of the modular carpet
Modular carpets have features that differentiate it significantly from other types of carpets:
Easy Installation
Possibly the characteristic that gives it greater value. Modular carpets have the peculiarity that their installation is extremely easy and versatile, to the point that the same person who bought it can install it following the procedures that the supplier gave it. The modular carpet tile is installed without any previous material, as the materials do not cause any damage to the access floor panels, easier to install than the vinyl floor tiles.
Maintenance and Durability
The traffic of people in a company is significantly reflected in the carpet you have. Dust, substance stains and damage are some of the most common reasons why a carpet wears out. Cleaning a rolling carpet is a complication from every point of view since it is necessary to remove it from the place for cleaning or if it is damaged, resort to a patch. A modular carpet allows us to remove only the module that got dirty or damaged and clean it separately or rotate it.
Mobility Facility
Unlike these traditional roll carpets, modular carpets have the advantage that they are armed and organized in independent modules that facilitate their mobility. With this feature, it is easy to move a part of the carpet, for example, from a hallway to a conference room.
Adaptability To the Environment
Sometimes it is impossible to cover an area with a traditional carpet because space can be excessively reduced. Modular carpets give the consumer an excellent option in these cases, as it is possible to place only a small number of modules to cover the desired area.
Design
The modular carpet can also be created to suit the person's taste but unlike the other, it is highly modifiable, that is, you can count on endless possibilities to design and modify the order of the modules.
Modular carpets represent a fast, economical, comfortable, durable and high-level design solution for decorating all types of spaces and adaptable to all types of surfaces. The Raised Floors are the ideal solution for buildings, offices and computer rooms, due to their assembly and disassembly, being able to drive telephone wiring, electrical installations, air conditioning ducts, water, etc. Any flexible modular cladding is recommended for office raised floor systems. Modular carpets are the ideal complement for the solution of access floors. In AccessFloorStore.Com, we have options of top-grade office raised floors and many stylish residential or commercial carpet. You can customize the floor of your office, company or business with a series of combinations of your favorite styles: borders, stripes, random mixtures in a wide range of colors: the number of possibilities is endless.