News Tag
Products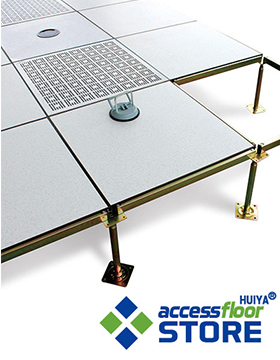 Vinyl Flooring Types: What Types of PVC Floors Are There and How Do They Differ?
2020/1/29 20:03:26
Vinyl floors are becoming more and more popular and so the offer has grown in recent years. No wonder, since it combines many positive properties: vinyl floors are practical, water-and stain-resistant, versatile, easy to care, good price-performance ratio and provides good durability for the cost for, therefore ideal for all living spaces, commercial areas and even industrial sites. You can find out what types of vinyl floor (PVC floor) are available in this guide.
Classification of Vinyl Flooring (PVC Flooring Types)
There are now many different types of vinyl flooring available and it is no longer so easy for the layperson to decide which floor is the right one for the intended use. What types of vinyl floors are there and how do they differ? Keep reading!
1. According To The Structure, Vinyl Flooring (PVC Flooring) Can Be Divided Into:
Heterogeneous PVC Floors: It has a multi-layer structure, generally it is formed by laminating 4 to 5 layers of the structure. Generally, it has a wear-resistant layer (including UV treatment), printing layer, glass fiber layer, and elastic foam layer, base layer, etc. This type of PVC can be combined with other flooring materials and is used in housing, commercial and industrial spaces.




Homogeneous Vinyl Floor or Semi-homogeneous PVC Floors: it is homogeneous from top to bottom, that is, from the surface to the bottom, from the top to the bottom, the same color. Homogeneous PVC floors come as an economical solution because of their long-term life and therefore they are good in high-traffic and industrial areas such as hospitals, schools, libraries, supermarkets, warehouses and so on.



2. According To Appearance Design, Vinyl Flooring (PVC Flooring) Can Be Divided Into:
Inlaid Vinyl Flooring: the original color granules are naturally arranged. The adaptability of the overall concept allows you to use inserted vinyl in almost any environment. However, what many homeowners dislike is that it looks exactly the way it should look: vinyl. Nevertheless, you should consider inlaid vinyl for kitchens, bathrooms and outdoor areas.

Printed Vinyl Flooring: it is, in fact, simple vinyl where human intervention is clear, namely adding prints that make it more suitable for decorating your home. Many homeowners prefer printed vinyl to loaded vinyl because it can be printed in a way that looks like marble, hardwood, or other types of expensive flooring.
3. According To Shapes & Sizes, Vinyl Flooring (PVC Flooring) Can Be Divided Into:
Sheet Vinyl (PVC) Flooring: Sheet vinyl floors are like smaller planks, still big enough to cover smaller floor areas at once. With their usual length somewhere between 6 and 12 feet (1000mm-2000mm), sheet vinyl floors are ideal for bathrooms or smaller kitchens. They are available in a wide range. Most of the time you will be asked to choose between loose (floating), padded (insulated) or fully vinyl sheets. The main differences lie in the different installation and the presence of comfort layers. Padded vinyl floors are glued to special comfort layers and can be literally applied to any surface. Full vinyl sheets, however, require a smooth sub-floor and are only held together at the edges. The best vinyl flooring is the loose (floating), where the sheets are loosely laid over the floor and only attached all around with adhesive strips. An additional layer of glass fiber on the top makes it even less susceptible to damage.




Vinyl (PVC) Planks: Vinyl planks are an excellent choice for people who want the appearance and durability of hardwood flooring at a fraction of the cost. Planks are large, square or one-piece vinyl rolls. Many people prefer vinyl planks because of the similarity to hardwood floors. Laying plank floors is the least time-consuming, but please note that even minor damage can mean that you have to replace the floor completely. The specifications of the Vinyl (PVC) Planks floors: 4"×36" (101.6mm × 914.4mm), 6"×36" (152.4mm × 914.4mm), 8"× 36" (203.2mm × 914.4mm), thickness: 1.2mm- 3.0mm.




Vinyl (PVC) Tiles: According to some interior designers, vinyl tiles are not exactly "noble". However, there are a variety of practical reasons for considering them. Above all, vinyl tiles can be easily removed or replaced without having to adjust the entire floor covering. In addition, vinyl tiles can look elegant, for example, if you want your floor to resemble an upscale marble floor. The specifications of the square vinyl tiles are: 12"×12" (304.8mm × 304.8mm), 18"×18" (457.2mm × 457.2mm), 24"×24" (609.6mm × 609.6mm), thickness: 1.2mm-3.0 mm.




LVT (Luxury Vinyl Tile): The luxurious vinyl tile (LVT) has a wood and stone look and is designed to resist moisture and the daily wear and tear of the most active homes. If you don't mind spending extra money, luxury vinyl tiles may be a great choice for your home. With 3D imaging technology, LVT can imitate almost any style of floor. In addition, the embossed layer mimics the texture, making your luxury vinyl more realistic. LVT is the ideal floor type for private residences and commercial premises. It can be installed anywhere in the home such as bathrooms, kitchens, basements and laundry rooms, as well as various commercial premises such as hotels, restaurants.



4. According To The Vinyl Flooring Installations, PVC Flooring Tiles Can Be Divided Into:
PVC Tile To Stick: it is necessary to buy glue and stick your vinyl tile floor.

Adhesive PVC Tile: a self-adhesive strip is present under the vinyl covering, you can easily put your PVC floor by removing the protection and sticking your vinyl tiles.

Clip-on PVC Floor Tile: the edges of the slabs have a unique clipping system allowing rapid installation without glue.

Lead-free PVC Floor Tile: the slabs are extremely heavy and self-sufficient. You can then lay and move your PVC tiles endlessly.
The durability of the vinyl cannot be overstated. This applies to all types of vinyl floors. Because of the various plasticizers that are processed in vinyl, practically any type of vinyl can be used in any environment. It all depends on your individual preferences and needs, your interior design and of course your budget. Huiya as China Top Raised Floor manufacturer offers you various PVC floors at the best affordable prices!