HuiYa Access Floor Manufacturer: Does Ceramic Anti-static Raised Floor Need Essential Oil and Floor Wax?
Changzhou Huiya Decoration Material Co., Ltd. is a professional access floor manufacturer engaged in the production of various raised floor, network access floor, anti-static floor and more. It was founded in 2005 with registered capital of 60 million. The factory is located in Henglin Town, Changzhou City, China, with convenient transportation and green shade. The factory has an area of more than 60,000 square meters and annual output of 1.2 million square meters. Accessfloorstore.com has two production bases. The raised floor system production base in Changzhou mainly supplies the National Engineering projects. After many years of operation, it has become one of the suppliers of raised access floor series products in Lingnan and Yangtze River Delta. It provides one-stop service for large and medium-sized projects, which integrates the supply, transportation, installation and maintenance of raised floor materials.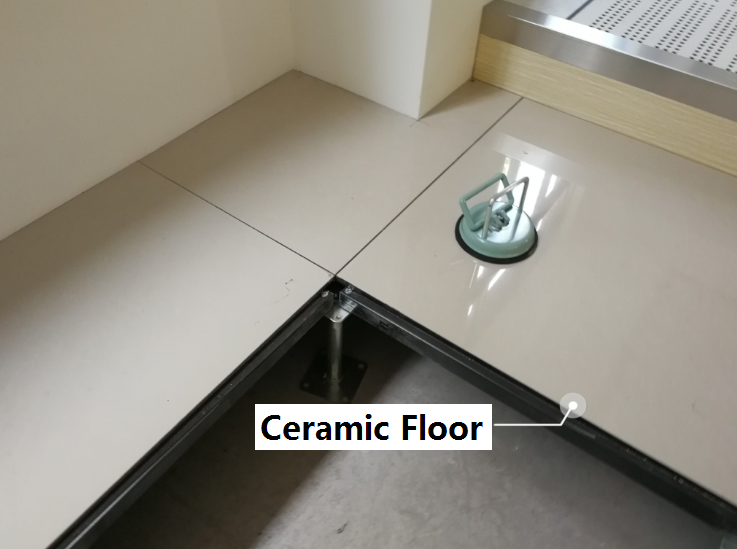 Changzhou Huiya - Multiple Certification, High Quality & Good Reputation
HuiYa is an enterprise of ISO 9001, ISO 14001 and OHSAS 18001, offering flooring system products that meet the national electronic industry standard GB/T 36340-2018: anti-static raised floor, anti-static ceramic raised floor, composite density anti-static wood base floor, PVC anti-static raised access floor, intelligent OA network access floor, silicate inorganic cement raised floor and other floor products. According to the requirements of ISO 9001:2008 international quality system certification, we always standardize and improve the internal management of the company, strive to make the product quality meet the requirements at home and abroad, to provide customers with high-quality products and after-sales service in the industry.
HuiYa Raised Access Floor has a good reputation in the market. It is the designated OA network floor supplier of some real estate companies. For Pudong International Airport, Guangzhou Baiyun International Airport, Shenzhen China Mobile, Shantou Telecom Bureau Building, Zhanjiang Public Security 110 Command Center, IBM Great Wall Science Park and many other large-scale construction projects to provide high-quality network floor products. We will be in line with the spirit of "excellence, honesty and trustworthiness", dedicated to providing high-quality products and technical services for users, become a respected and trustworthy enterprise.
Whether to Wax or Oil the Ceramic Anti-static Floor?
When it comes to floor maintenance, many people feel it's bothering. Among the users who use the ceramic anti-static raised floor, the vast majority of consumers do not have a deep understanding of ceramic anti-static floor and have no idea how to maintain it. Nowadays, there will be the salesmen of ceramic raised floor essential oil and floor wax will promote their products, but does the ceramic floor tiles need wax or essential oil? You need to know about what is floor essential oil and ceramic floor wax, and their functions, features, cost, different and more characteristics.
Ceramic anti-static raised floor essential oil
Essential oil used for ceramic raised floor and in general beauty is derived from volatile aromatic substances such as flowers, leaves, roots of plants, the difference is that the objects used are different. Most floor essential oils are made from natural resins and natural trees. They have the functions of moistening wood floor deeply and preventing cracking. Ceramic anti-static floor essential oil is extracted from plants, easy to infiltrate into solid wood products to play a role in moistening and preventing cracking, initially used for mahogany furniture and other products.
Ceramic anti-static floor wax
The definition of ceramic anti-static floor wax, especially liquid wax and floor essential oil is not very clear. Floor wax is white, oily, high-grade solid, fragrant, can quickly penetrate into the material's capillary, can form a hard protective film on the floor surface, and can also play a role in repairing fine cracks. Ceramic anti-static floor waxing, like automobile waxing, is a relatively traditional wood floor maintenance product.
Price of ceramic floor wax and essential oil
There are also distinct differences in market prices between the two products. Ceramic anti-static floor wax price is relatively stable, but the range of floor essential oil price is relatively large according to purity.
Generally speaking, for most families, ceramic anti-static floor needs to be maintained, floor waxing only need to paint once a year. Users who have used ceramic floor essential oil and ceramic tile floor wax also differ greatly in their evaluation, but in summary, the maintenance effect of ceramic anti-static floor wax is better than that of ceramic anti-static floor essential oil, but the floor waxing process is more complicated than oil the access floor. In fact, in the daily maintenance of ceramic anti-static floor tiles, just wipe it with a screwed-dry cotton mop, if there is a stain on the floor, dip a proper amount of floor cleaner on the dishcloth to clean it.